Business
Judge: Anheuser-Busch must draw some ads about MillerCoors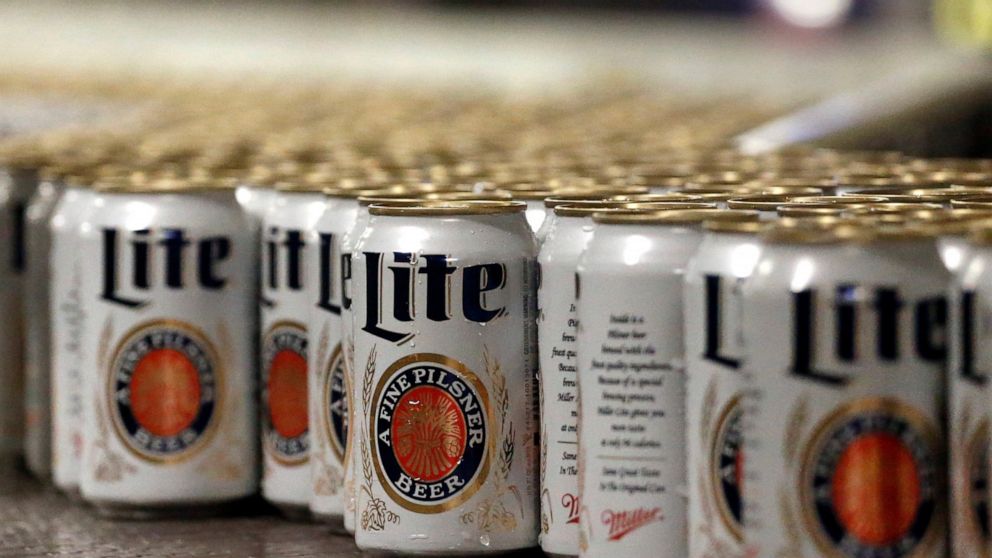 A Wisconsin judge has ordered Anheuser-Busch to stop suggesting in advertising that MillerCoors' light beer contains corn syrup, and put in a fight between two beer giants who lose market share to small independent breweries.
U.S. District Judge William Conley of the Western District of Wisconsin on Friday provided a prior injunction sought by MillerCoors who temporarily stops Anheuser-Busch from using the words "corn syrup" in advertisements without giving more coherence.
MillerCoors sued his rival in March, saying that St. Louis-based Anheuser-Busch has spent as much as $ 30 million on a "false and deceptive" campaign, including $ 1[ads1]3 million in their first advertising during the year. Super Bowl.
But the government did not affect all of Anheuser-Busch's advertising targets for MillerCoors, allowing commercials to premiere on the Super Bowl to keep the air.
Anheuser-Busch's ad accused the National Corn Growers Association, which thanked MillerCoors for its support. In his lawsuit, MillerCoors said it was not "ashamed of its use of corn syrup as a fermentation aid."
Corn syrup is used by several breweries during fermentation. During this process, corn syrup is decomposed and consumed by yeast so that none of it remains in the final product. Bud Light is brewed with rice instead of corn syrup, but Anheuser-Busch uses corn syrup in some of the other drinks, including Stella Artois Cidre and Busch Light beer.
MillerCoors applauded and said that Anheuser-Busch would attempt to grow the beer market, not "destroy it through deceptive advertising."
"We are pleased with today's decision that will force Anheuser-Busch to change or remove ads that were clearly designed to mislead the US public," said MillerCoor's CEO Gavin Hattersley.
However, Anheuser Busch called the hurdle a "victory for consumers" because it allows the "Special Delivery" mark to continue the airing of the Super Bowl ad.
This ad showed a medieval caravan that pushed a large barrel of corn syrup to castles for MillerCoors to make Miller Lite and Coors Light. The business community says that Bud Light is not brewed with corn syrup. Anheuser Busch said the ad would fly as early as the weekend.
"As the number one selling beer in the United States, Bud Light remains committed to leading the alcohol industry by giving more transparency to consumers, including letting them know about the ingredients used to brew beer," says Cesar Vargas, Anheuser- Busch Vice President of Legal and Business Relations.
Judge Conley ordered Anheuser Busch to temporarily stop using ads mentioning corn syrup without reference to "brewed with" made with "or" uses, or describing corn syrup as an ingredient in the finished products.
The raising affects two Bud Light commercials and billboards describing Bud Light containing "100 percent less corn syrup" than Miller Lite and Coors Light.
Anheuser Busch said the ads are no longer up and the company had no plans to continue using them.
Judge Conley also denied an Anheuser Busch movement to reject the case and said it was likely to succeed in proving misleading statements and some damage to the reputation of MillerCoors.
Chicago-based MillerCoors and Anheuser-Busch have the largest US market share of 24.8 percent and 41.6 percent, respectively, but they have lost their business in recent years to less independent breweries, imports and wines and spirits, according to Brewers. Association.
MillerCoors claims that Anheuser-Busch preying on health conscious consumers who have negative connotations of corn syrup, sometimes confusing it with high fructose corn syrup in soda.
Feeden is threatening to disrupt an alliance between the two companies to work in a campaign to promote the beer industry by virtue of falling sales.