Business
Johnsonville issues recall of "Beddar with Cheddar" hot dog links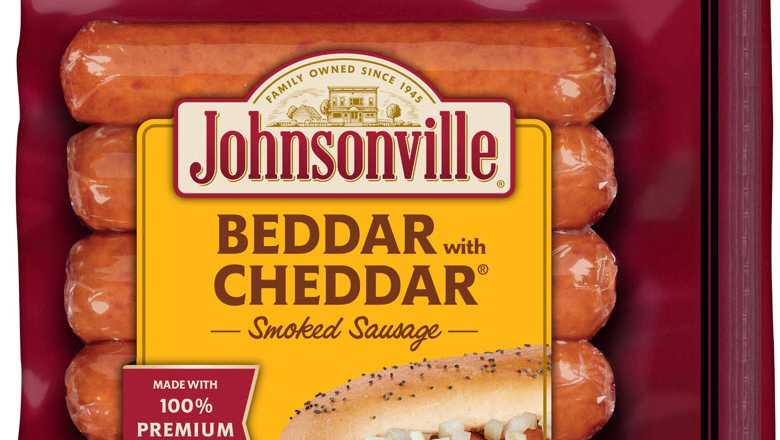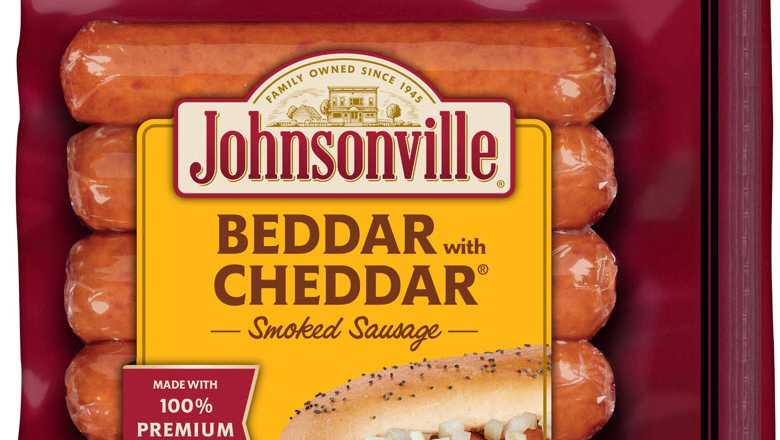 Johnsonville issues recall of "Beddar with Cheddar" hot dog links
Johnsonville says a consumer reported a small, black, flexible thread-like material found in a link
Johnsonville says it has initiated a voluntary recall of 1[ads1]4 oz. "Beddar with Cheddar" dinner sausage links due to a consumer report of a small, black, flexible thread-like material found in a link. Johnsonville adds that due to the material's small size and flexible nature, they believe it poses a very low risk of unwanted health effects if consumed, but says that "the safety of our consumer is our primary concern, which is why we are issuing the recall." The total amount of product affected in the recall is a total of 4,807 cases (or 42,062 pounds). The affected Johnsonville Beddar with Cheddar smoked sausage links were shipped to 10 retailers' warehouses in 8 states: Nebraska, North Dakota, Iowa, Missouri, Kansas, Colorado, Oklahoma and Texas. Johnsonville has already communicated with the retailer. partners to remove the affected product (containing the information below) from their stores immediately, if an affected product is still in stores. To determine if the product is among the recalls, consumers are asked to see if the "Beddar with Cheddar" sausage links they possess contain the following three pieces of information found on the maroon package. The product is under recall only if all three of these details are stamped on the package. A "Best by" date of 07.11.2023 followed by the number "C35" (found on the back of the package, along with the zipper); ANDThe "EST 34224" number (found on the front of the package, lower right corner). Johnsonville says consumers who have additional questions can call or text the Consumer Contact Team at 888-556-2728 or fill out a short form in "Contact" Us » section of Johnsonville.com.TOP STORIES Homeowners Come Home to Convicted Felon Hiding in Attic Man Shot, Killed During Argument, Police Say Suspect ArrestedNews We Love: Iowa Man's Wish Puts 33 Strangers Through College WATCH: Bear Caught Unexpectedly visit via an open window
SHEBOYGAN FALLS, Wis. —
Johnsonville says it has initiated a voluntary recall of 14 oz. "Beddar with Cheddar" dinner hot dog links due to a consumer report of a small, black, flexible thread-like material found in a link.
Johnsonville adds that due to the small size and flexible nature of the material, they believe it poses a very low risk of adverse health effects if consumed, but says "the safety of our consumer is our primary concern and that is why we issues the revocation."
The total amount of product affected in the recall is a total of 4,807 cases (or 42,062 pounds).
The affected Johnsonville Beddar with Cheddar smoked sausage links were shipped to 10 dealer warehouses in 8 states: Nebraska, North Dakota, Iowa, Missouri, Kansas, Colorado, Oklahoma and Texas.
Johnsonville has already communicated with its retail partners to remove the affected product (containing the information below) from their stores immediately, if an affected product is still in stores.
To determine if the product is among the recalls, consumers are asked to see if the "Beddar with Cheddar" sausage links they have contain the following three pieces of information found on the maroon package. The product is under recall only if all three of these details are stamped on the package.
A "Best by" date of 07/11/2023 followed by the number "C35" (found on the back of the package, along the zipper); AND
An "EST 34224" number (found on the front of the package, lower right corner).
Johnsonville says consumers who have additional questions can call or text the consumer contact team at 888-556-2728 or fill out a short form in the "Contact Us" section of Johnsonville.com.
THE MAIN MATTERS
Homeowners come home to a convicted felon hiding in the attic
Man shot, killed during argument, according to the police suspect has been arrested
News We Love: Iowa man's wish puts 33 strangers through college
SEE: Bear paid an unexpected visit via an open window