Business
Jimmy John sells to Arby's parents | business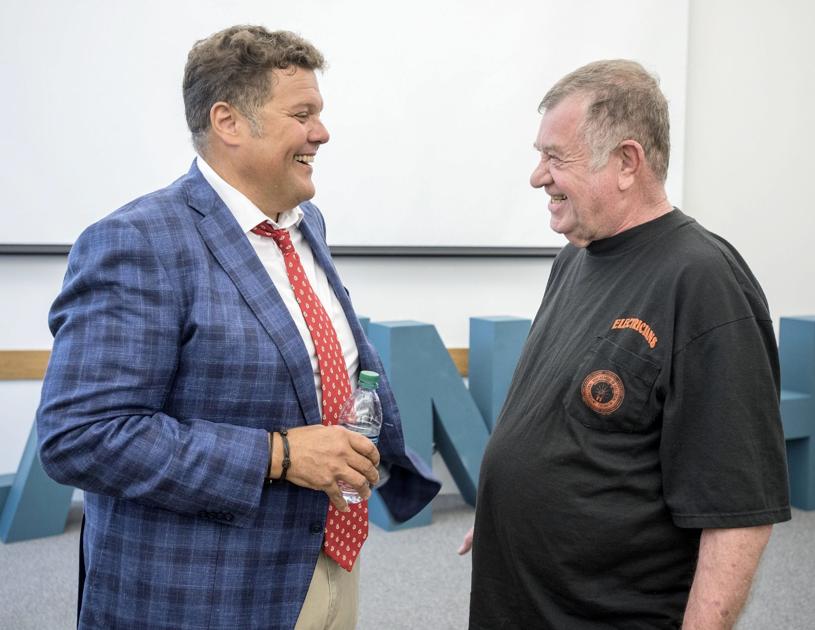 CHAMPAIGN – Arby's parent company, Buffalo Wild Wings and Sonic Drive-In have agreed to buy Jimmy John's, the Champaign-based sandwich company founded by Jimmy John Liautaud.
Inspire Brands made the announcement Wednesday morning, saying the deal was unanimously approved by Jimmy John's board, including Liautaud.
The transaction is expected to close by the end of October. The sale price was not disclosed.
"Jimmy John's has found the ideal home on Inspire," Liautaud said in a statement. "Inspired's long-term approach, culture of innovation and dedication to helping brands grow is different from the rest. I couldn't be more proud of the company we built, and I can't wait to see what Jimmy John's is in able to achieve under Inspire's leadership. "
Liautaud founded Jimmy John's in 1[ads1]983 in Charleston, and it now has more than 2,800 locations in 43 states.
In 2016, Jimmy John's sold a majority stake in his business to Atlanta-based private equity company Roark Capital Group.
In that agreement, Liautaud remained the largest individual shareholder and became chairman of the board.
In this agreement, he will resign as chairman and transition to an adviser to the brand, Inspire said.
This is an evolving story.