Business
Inflation, farmers and the cost of Thanksgiving dinner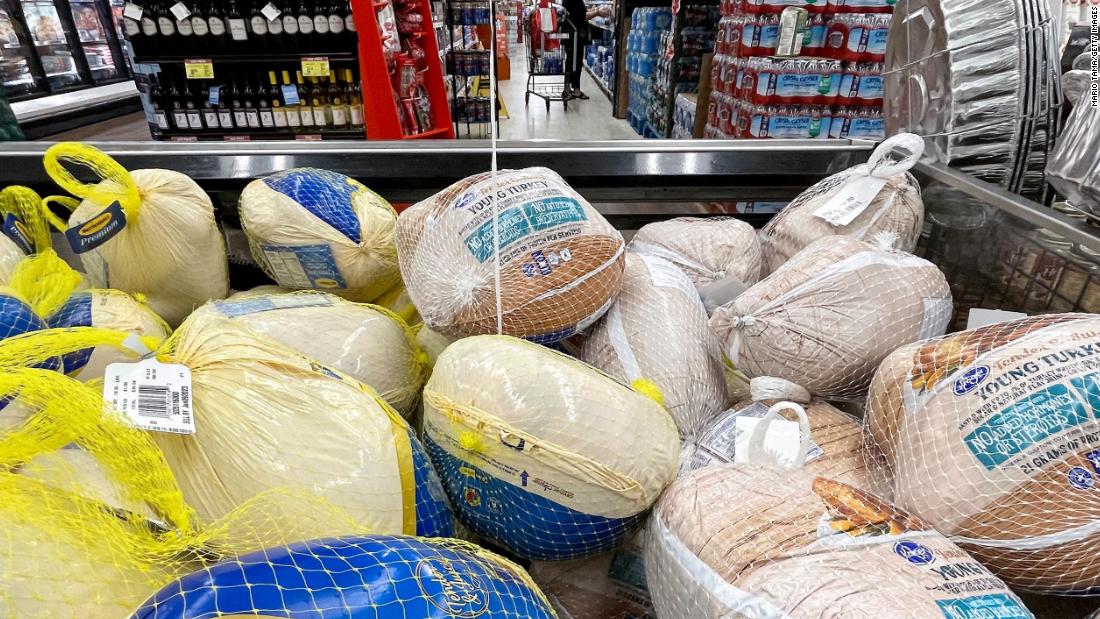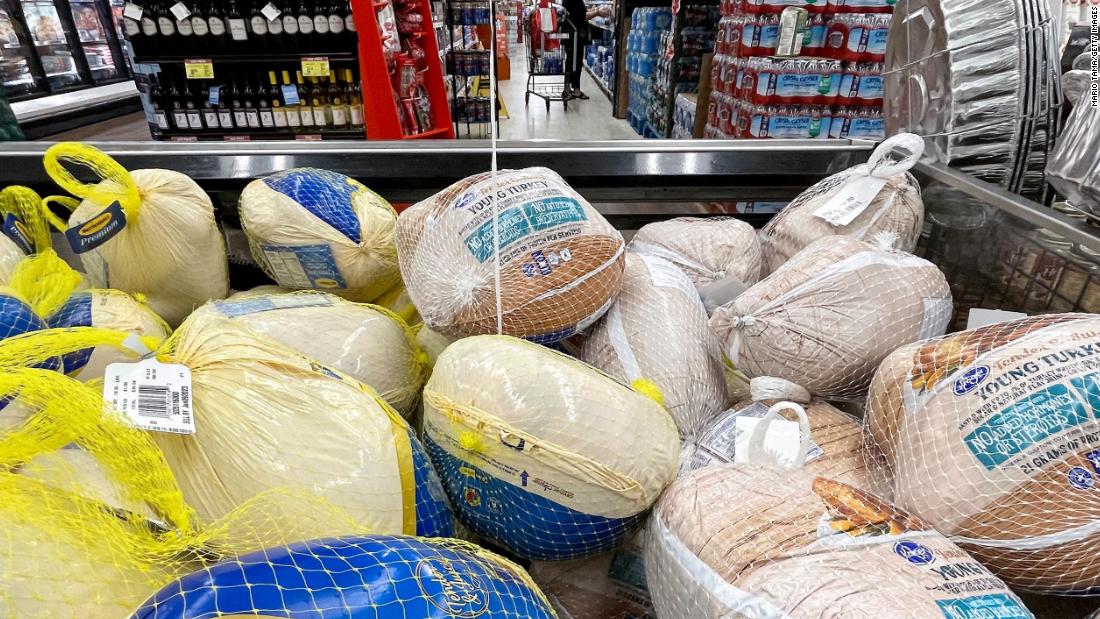 On top of high labor costs, fertilizer and fuel prices have risen for several months, with no ceiling in sight. He says that his profits are down 10% to 15% this year, and that 2022 could be worse.
"It comes straight from the bottom line," Jones said. "If you double the price of something, you can not just double the crop."
The US Department of Agriculture says the average dinner cost is up 5%, while the American Farm Bureau Federation claims that the increase can be as high as 14%. AFBF's annual survey shows price increases on most Thanksgiving foods, from potatoes to cranberries, as well as turkeys, which are approaching record highs.
While USDA data shows that some farmers have seen the price they receive for their crops – such as wheat – increase in recent months, it is not consistent in the agricultural world. The USDA says that many farmers are currently not making more money from their crops. And almost everyone is dealing with rising costs.
"My price stays the same, or lower," Jones said of his sweet potatoes.
Tolls on the farmers
"Farmers are laureates, not laureates," said Patty Edelburg, vice president of the National Farmers Union. "People pay a lot more in the shops, but what the farmers get has largely become the same or become much more volatile … The middleman is really the one who profits from this."
In many cases, Edelburg said, processors and distributors who get food from the farm to the store shelves are the ones who are currently passing on the rising costs to consumers. The USDA confirmed this as well. Many of these companies are dealing with their own supply chain problems, with materials and ingredients still stuck on cargo ships and a shortage of manpower and truck drivers driving up wages and costs.
RELATED: Here's why groceries are getting more expensive
Most turkey farmers, according to the American Farm Bureau Federation, signed sales contracts for this Thanksgiving in the spring, but are now pressured by the same effort costs as other farmers.
"The increase we have seen in feed costs, fertilizer costs, transportation and gasoline – the farmer pays all these increased costs, but they locked in the price they get for their turkeys," said Veronica Nigh, senior economist at the American Farm Bureau Federation.
Rising operating costs
"To some extent, we're also trying to pay for the uncertainty in the market right now," said Trey Malone, an agricultural economist at Michigan State University. "We are in the midst of a perfect storm of unique events in agricultural production."
Malone says farmers should prepare for months with higher costs on a wide range of inputs, including pesticides, seeds, fertilizers, fuel and labor. Even farmers who now get a higher price for their crops, he said, are being pulled by the rising operating costs.
In early November, the Purdue University's Ag Economy Barometer, which examines U.S. farmers, found that farmers' sentiment weakened for the third month in a row, reaching its lowest level since the first months of the pandemic, driven mainly by rising commodity prices.
Some farmers stock up on expensive materials in case the suppliers run out. Others are waiting and hoping prices will drop.
RELATED: This is when high inflation will end
Price increases in the supply chain, on top of already rising labor prices in recent years, threaten Matt Alvernaz's sweet potato farm in California. He says that the family farm usually earns more than 100,000 dollars a year, but this year it can lose between 80,000 and 120,000 dollars. And the costs are only getting higher.
"We could potentially lose a quarter of a million dollars next year," Alvernaz said. "We did not want enough cash to take in the following year to make our operating loan work."
Farmers are used to volatility, and both Alvernaz and Jones are now looking for ways to adapt, such as reducing or switching to other crops.
"It's going to worry me, but I'm not going to let it get me down. We'll survive," Jones said. "We just need to get a fair price for what we cultivate."