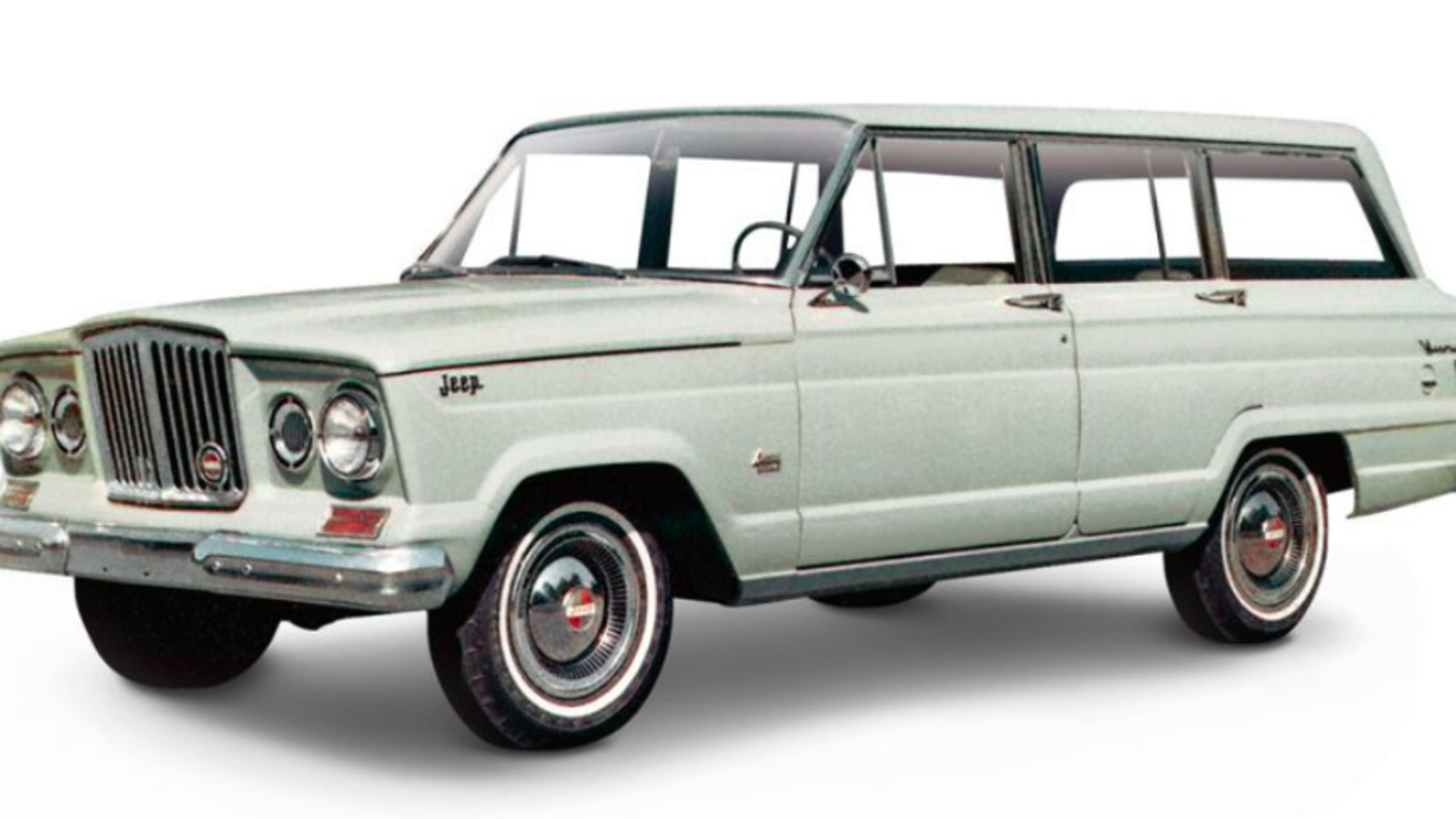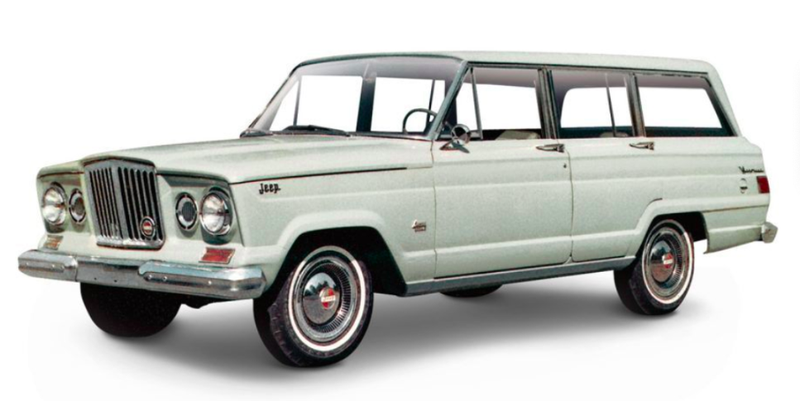 Truck Yeah
The trucks are good!
Jeep announced today that its new Jeep Wagoneer and Grand Wagoneer are expected to launch in early 2021
, so now it's time to ponder what these machines should be. As an avid Jeep owner, I have
thoughts and dreams.
Lots of dreams. And thoughts
"Production is expected to launch in early 2021," Jeep said in its press release today about the Jeep Wagoneer and Grand Wagoneer – two separate models to be built at Warren Truck Assembly Plant, alongside the Ram 1500 Classic ( which is the previous-generation truck that Ram has been selling for years, but now mostly to fleets). This – along with the then-head of Jeep but now-CEO of FCA, Mike Manley, allegedly saying so to Autoblog – pretty much that these things are going to be body-on-frame, which is exciting for hard-core off -road enthusiasts, who swear by frames for their ability to be modified and repaired, and for what many say is a tendency to better offset off-road abuse.
would be built where vehicles were built to be assembled, Toledo, and if they had solid front axles and tons of wood grain.
But the chances of that happening are basically zero. Solid front axles on SUVs are dead outside the world of hard-core off-roading — a world that even the old Wagoneers and Grand Wagons, if we're honest, really aren't part of, unless you count potholes in suburban Burlington as "off-road." (Indeed, Wagoneers were the first Jeeps to ever come with independent front suspension, though only briefly).
As for the huge strips of vinyl woodgrain that adorned the sides of the legendary Grand Wagoneer, I just don't think there's any way that many square inches of fake wood will ever adorn a new automobile's sheet metal. As we showed in our post in 2013, it just does not match most modern cars' round shapes, plastic bumpers, and lacquer or superfluous un-aerodynamic chrome window surrounds, mirrors, handles, badges, weather stripping, and drip rails. I think FCA's design will find a way to tie in the theme, but I doubt it will be to the extent of the old Grand Wagons.
Though, deep down, I hope they go for maximum wood coverage.
Anyway, in addition to slathered in woodgrain, really like these vehicles to the Toyota 4Runner / Toyota Land Cruiser duo. No, those two are not built on the same platform like the Wagonerers It will almost certainly be slightly different dimensionally, but they will pay for the new Wagoneer and Grand Wagoneer should they want to win my heart. ] The 4Runner is a reasonably priced, body-on-frame, solid rear axle-equipped SUV that can fit lots of stuff, offers okay ride quality, can be optional with decent interior luxuries, and has enormous aftermarket support. The world right now is going apeshit over "overlanding" —which is basically hiking with a vehicle, and often involves long-distance trips over moderate off-road terrain, and storage solutions for things like tents, spare fuel, beds, and other camping provisions
Give me a cool body-on-frame SUV with good ground clearance that can and won't be caught with the action / ride compromises of the Wrangler, and I'd be happy. Of course, it would have to be larger than the 4Runner so it does not compete with the Wrangler, and frankly, this would probably steal sales from the Grand Cherokee and three-row Grand Cherokee-based SUV.
And while we're talking about why this idea is a bit farfetched, Autoblog interviewed then-head-of-Jeep Mike Manley, and surmised that even the Wagoneer that isn't great close to the price bracket as a 4Runner. By the story:
Manley said the Wagonerers will compete in the $ 60,000-to-$ 100,000 price range. They will be based on a body-on-frame platform sourced from the Ram and built in Warren, MI. "Ever since I've been associated with Jeep, in my mind, they needed to come back to the portfolio," Manley said.
Okay, if I'm being honest, I'm thinking the Wagoneer and Grand Wagoneer will Similar to the Chevy Tahoe / Cadillac Escalade and Ford Expedition / Lincoln Navigator twins, though there's a chance they'll be really similar to one another, with the Grand Wagoneer being an extended wheelbase version of the Wagoneer (like Cadillac does with the Escalade). and long-wheelbase Escalade ESV).
My esteemed Jalopnik colleague Andrew Collins points out that maybe Jeep could award for the Range Rover, which is a fair point, but that's a unibody vehicle with decent handling capabilities, and I think the new "WL" Grand Cherokee and the upcoming three-row Grand Cherokee might be better than that class. I honestly did not, and frankly have lost track of what is going on in the rumor mill.
But forget about all that: , and are related to things like logistics and finances. It's all about maximizing Jeepness.
As for the Grand Wagoneer, I'm hoping it's a Toyota Land Cruiser competitor: A beefy off-road brute that nobody will actually take off-road, since it's stuffed with insane amounts of luxury and costs over $ 80,000, but that will still have lockers and skid plates and all the fun hardware just for fun.
Under the hood, I like to see some big motors. Everybody wrote that the GME-T4 four-cylinder in the Wrangler and Cherokee will be an inline-six based on the same engine architecture. Offering a 5.7-liter V8 — and a higher performance Hemi for the Grand Wagone — and has eight-speed automatic transmissions hooked up to two-speed transfer cases, and the moderately-priced overland Wagoneer and extremely expensive luxury off -roader that nobody's going to take off-road, the Grand Wagoneer, will be irresistible to SUV-hungry Americans. Especially me
So go ahead and dream for a bit, eh? What you want, deep down in your heart, that the Jeep Wagoneer and Grand Wagoneer will want?
Source link