Business
Here are the companies that have laid off employees this year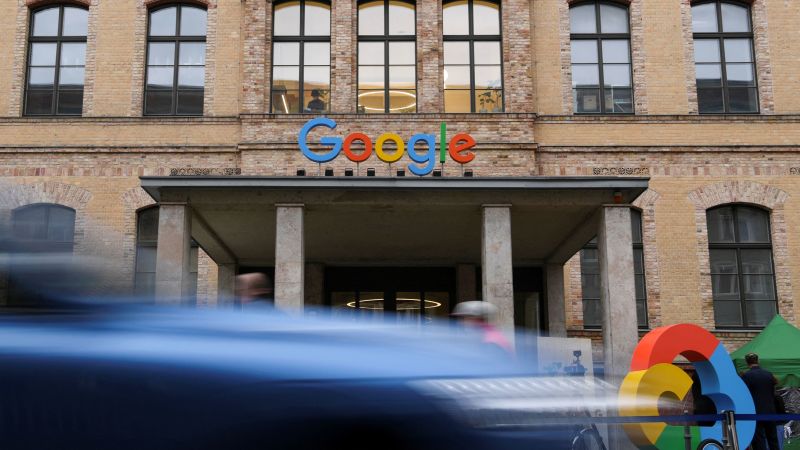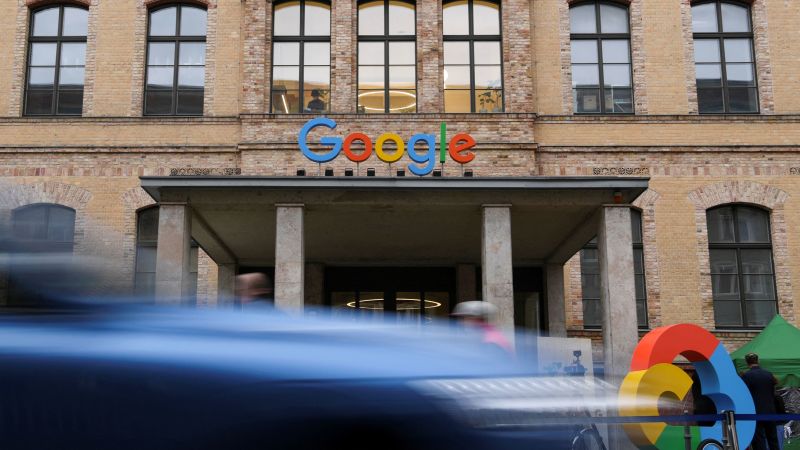 New York
CNN
—

Just this week, Alphabet, Google's parent company, Microsoft ( MSFT ) and Vox Media announced layoffs that will affecting more than 22,000 workers.
Their moves follow on the heels of cuts earlier this month at Amazon, Goldman Sachs and Salesforce. More companies are expected to do the same as firms that have been hiring aggressively for the past two years are hitting the brakes, and in many cases going into reverse.
The cuts are in stark contrast to 2022, which had the second-highest level of job gains ever, at 4.5 million. But last year's jobs numbers began to fall as the year went on, and December's jobs report showed the slowest monthly gains in two years.
The highest level of employment occurred in 2021, when 6.7 million jobs were added. But that came on the heels of the first year of the pandemic, when the US effectively shut down and 9.3 million jobs were lost.
The current layoffs are across multiple industries, from media firms to Wall Street, but so far Big Tech is being hit particularly hard.
It's a contrast from job losses during the pandemic, which saw consumer buying habits shift towards e-commerce and other online services during shutdowns. Technology companies went on a hiring spree.
But now workers are returning to their offices and personal shopping is making a comeback. Add in the growing likelihood of a recession, higher interest rates and tepid demand due to rising prices, and tech companies are slashing their costs.
January has been filled with headlines announcing cutbacks in company after company. Here is a list of layoffs this month – So far.
Google's ( GOOGL ) parent said Friday it is laying off 12,000 workers across product areas and regions, or 6% of its workforce. Alphabet has added 50,000 workers over the past two years as the pandemic created greater demand for its services. But recent recession fears have prompted advertisers to pull back from the core digital ad business.
"Over the past two years, we have seen periods of dramatic growth," CEO Sundar Pichai said in an email to employees. "To match and drive this growth, we hired for a different economic reality than the one we face today."
The technology is laying off 10,000 employees, the company said in a securities filing on Wednesday. Globally, Microsoft has 221,000 full-time employees with 122,000 of them based in the United States.
CEO Satya Nadella said during a speech in Davos that "no one can defy gravity" and that Microsoft could not ignore the weaker global economy.
"We are living through times of significant change, and as I meet with customers and partners, some things are clear," Nadella wrote in a note. "First, as we saw customers accelerate their digital spend during the pandemic, we are now seeing them optimize their digital spend to do more with less."
The publisher of news and opinion website Vox, technology website The Verge and New York Magazine announced Friday that it is cutting 7% of its staff, or about 130 people.
"We are experiencing and expect more of the same economic and financial pressures that others in the media and technology industries have faced," CEO Jim Bankoff said in a note.
Layoffs also hit Wall Street hard. The world's largest asset manager is eliminating 500 jobs, or less than 3% of its workforce.
Today's "unprecedented market environment" is a stark contrast from its stance over the past three years, when it increased staff by approximately 22%. The last major round of cuts was in 2019.
The bank will lay off up to 3,200 workers this month amid a slowdown in global deal activity. More than a third of the cuts are expected to come from the firm's trading and banking units. Goldman Sachs (FADXX) had almost 50,000 employees at the end of last year's third quarter.
The crypto brokerage announced at the beginning of January that it is cutting 950 people – almost one in five employees in the workforce. The move comes just months after Coinbase laid off 1,100 people.
Although Bitcoin had a solid start to the new year, crypto companies were hit by significant price drops in Bitcoin and other cryptocurrencies.
McDonald's ( MCD ), which thrived during the pandemic, plans to cut some of the company's workforce, CEO Chris Kempczinski said this month.
"We will be evaluating roles and staffing levels in parts of the organization, and there will be difficult discussions and decisions going forward," Kempszinski said, outlining a plan to "break down internal barriers, grow more innovatively and reduce work that doesn't align with the company's priorities."
The personal subscription online clothing retailer said it plans to lay off 20% of its workforce.
"We will be losing many talented team members from across the company, and I am truly sorry," Stitch Fix ( SFIX ) founder and former CEO Katrina Lake wrote in a blog post.
As the new year began, Amazon ( AMZN ) said it plans to lay off more than 18,000 employees. Departments from human resources to the company's Amazon (AMZN) stores will be affected.
"Companies that last a long time go through different phases. They are not in expansion mode for heavy people every year," CEO Andy Jassy said in a memo to employees.
Amazon thrived during the pandemic, hiring rapidly over the past few years. But demand has cooled as consumers return to their offline lives and battle high prices. Amazon says it has more than 800,000 employees.
At the New York Times DealBook Summit in November, Jassy said he believes Amazon "made the right decision" about the rapid infrastructure build-out, but said the hiring spree is a "lesson for everyone."
Even as he spoke, Amazon warehouse workers who helped organize the company's first U.S. union at a Staten Island facility last year picketed Jassy's performance outside the conference venue.
"We will definitely take this opportunity to tell him that the workers are waiting and we are ready to negotiate our first contract," said Amazon Labor Union President Chris Smalls, calling the protest a "welcome party" for Jassy.
Salesforce ( CRM ) will cut about 10% of its workforce from its more than 70,000 employees and reduce its real estate footprint. In a letter to employees, Salesforce ( CRM ) chairman and co-CEO Marc Benioff admitted to adding too much to the company's headcount early on. in the pandemic.
—CNN's Clare Duffy, Matt Egan, Oliver Darcy, Julia Horowitz, Catherine Thorbecke, Paul R. La Monica, Nathaniel Meyersohn, Parija Kavilanz, Danielle Wiener-Bronner and Hanna Ziady contributed to this report.