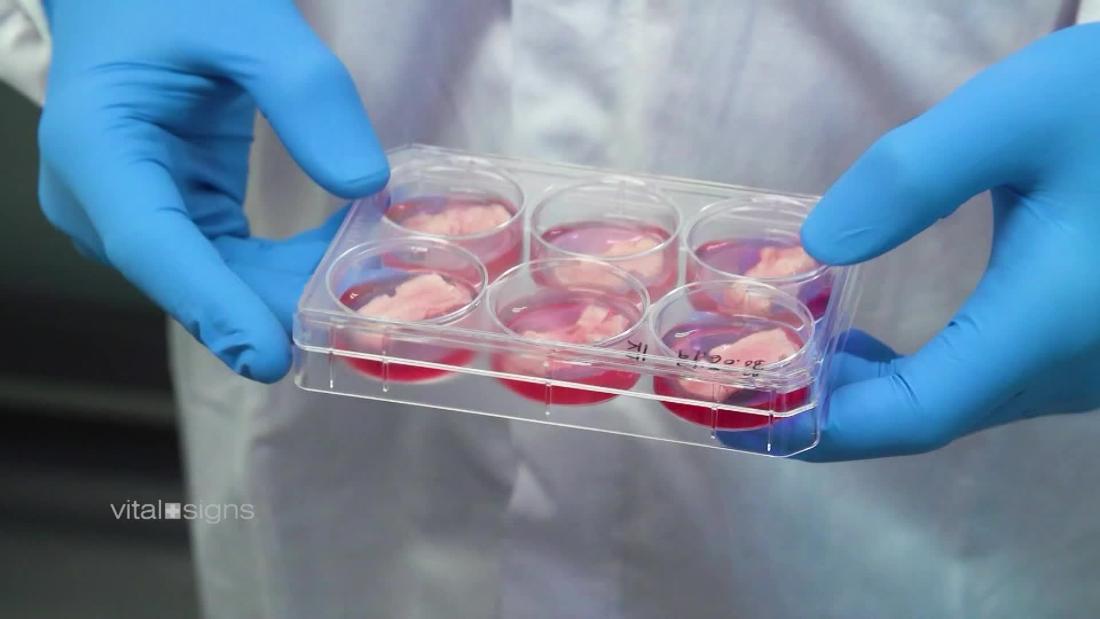 Scientists successfully grown meat and rabbit meat from an edible gelatin base for the first time, creating a substance that successfully mimicked the textures of natural meat, according to a new study published in the journal npj Science of Food.
However, previous attempts to grow environmentally friendly meat found it difficult to recreate the long, heavy muscle fibers that make up meat.
For their research, the Harvard team borrowed from a carnival food favorite and spun edible fiber made of gelatin using rotary jet spinning, a process similar to how cotton candy is made. The fibers resemble natural tissue "extracellular matrix" – the "glue" that binds tissue.
Rabbit and gum cells anchored to the gelatinous bases and grew in the same way as real meats in long and thin strips. Compared to the tissue in natural rabbit muscle, the protein from the bioengineered meat looked quite similar, although its tissue distribution was more similar to processed meat as minced meat than unprepared meat, the study states.
How close are we to eating meat from the lab?
It is still an obstacle to get the meat to the supermarket shelves. Engineers still perfect the cultivation of the meat in large quantities and create products that mimic the natural taste and structure of meat.
The process is the antithesis of the fast food model ̵
1; a burger cake can take up to nine weeks to grow. And although it uses the same technology required to repair organs, more than 80% of people in a Pew study said they would not eat meat grown in a laboratory.
But it is a much greener method of meat production and consumption that could mean fewer animals will be farmed and slaughtered in the future.
Agriculture, forestry and land use of humans, which includes meat production, accounted for up to 44% of methane emissions between 2007 and 2016, according to a 2019 UN report. Increasing fewer animals for slaughter can provide a lighter carbon footprint.
"As we move forward, the goals are nutritional content, taste, texture and reasonable prices. The long-term goal is to reduce the environmental footprint of food," said Kit Parker, senior study author and Harvard professor of bioengineering and applied physics, in a statement.
Source link