Business
Halloween candy card reveals which state prefers what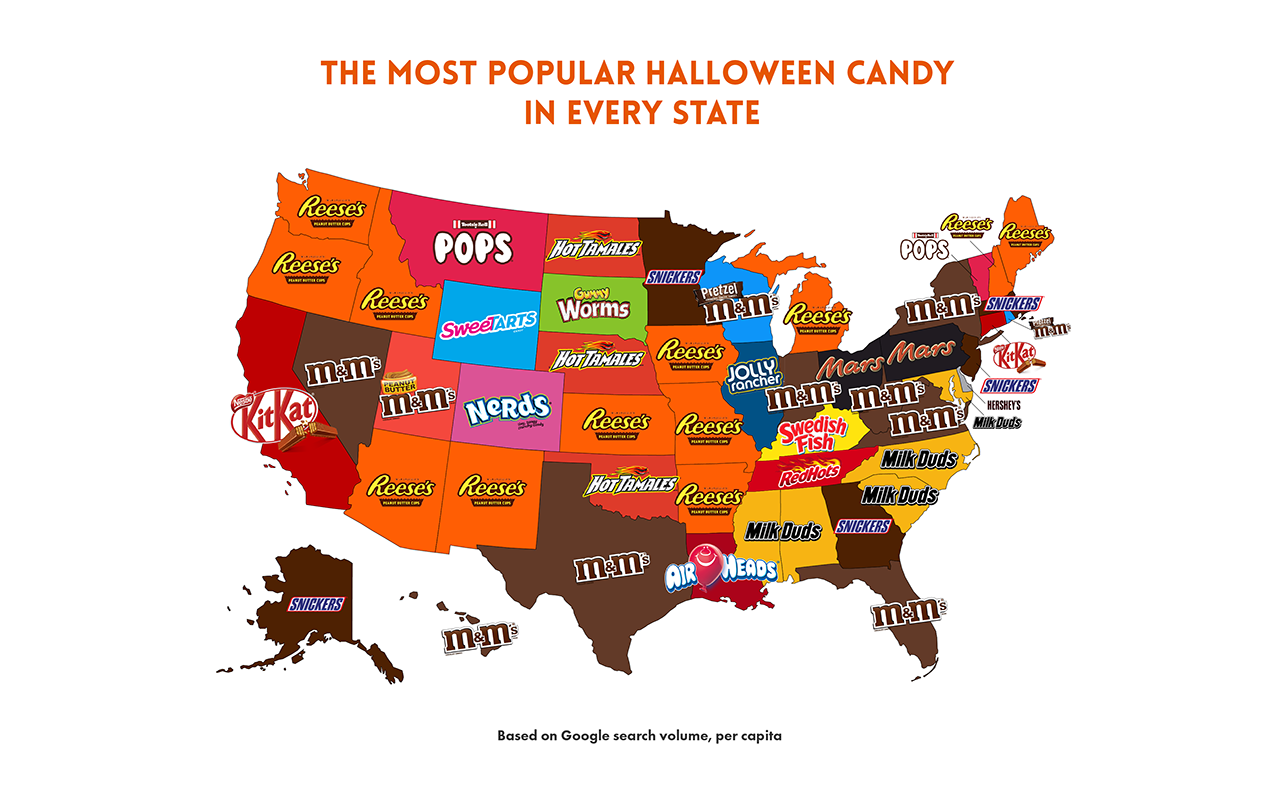 Is your state a "give me a break" or "melt it in your mouth, not in your hand"? Or maybe "there's no wrong way to eat a Reese's" is more accurate?
A map has been released showing each state's favorite Halloween candy – and it seems that chocolate is the ongoing favorite across the country, especially when you add peanut butter.
NEXT'S NEW LUXURY SKITKAT WILL COST $ 17
According to the map created by Bid on Equipment based on Google's search volume, Reese's Peanut Butter Cups were the most popular candy in 12 states. Chocolate M & M's was the next most popular candy with eight states and Milk Duds and Snickers tied with five states each.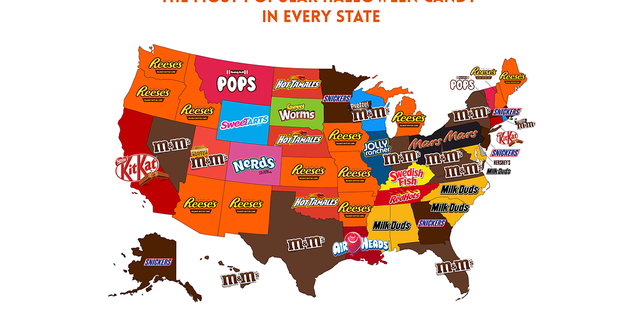 Chocolate was also a clear winner as only ten states preferred non-chocolate bars, with Hot Tamales being the most popular in three states. AirHeads, Nerds, Red Hots, SweetTarts, Swedish Fish, Jolly Rancher and Gummy Worms each took state.
CLICK HERE TO GET FOX NEWS APP
However, if the map does not quite match your own taste, there may be where you live in the state.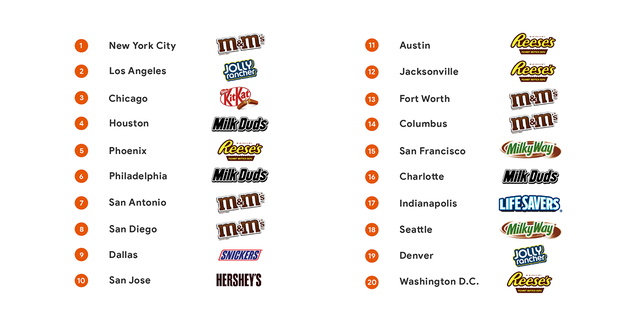 According to the data, large metropolitan areas seemed to respond to the general feeling of the state.
In California, KitKat was the favorite, but San Francisco preferred the Milky Way, while Los Angeles claims Jolly Rancher and San Diego chose M&Ms. Meanwhile, San Jose was the only major metro area to pick regular Hershey bars.
CLICK HERE TO SIGN UP FOR OUR LIFE NEWSLETTER
Texas chose regular M&Ms, even though Austin preferred Reese, Houston went with cool Milk Duds and Dallas went with peanutty Snickers.
However, overall, chocolate M&Ms seemed to be the favorite of major metros as well as states across the nation.
FOLLOW US ON FACEBOOK FOR MORE FOX LIFESTYLE NEWS