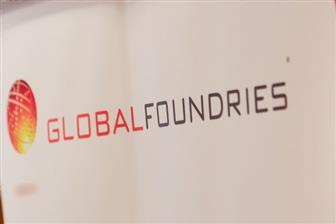 Globalfoundries files lawsuit against TSMC in the US and Germany
Jessie Shen, DIGITIMES, Taipei
Globalfoundries (GF) announced on August 26 it has filed several lawsuits in the United States and Germany claiming that semiconductor manufacturing technologies used by Taiwan Semiconductor Manufacturing Company (TSMC) infringe 16 GF patents. The lawsuits were brought in the US International Trade Commission (ITC), the US federal district courts in the Delaware and western Texas districts, and the regional courts in Dusseldorf and Mannheim in Germany.
In response to the lawsuits, TSMC pointed out that the company's technologies are all internally developed and have market leadership; therefore, there is no patent infringement problem. TSMC has always respected intellectual property rights and will try to defend its interest in the lawsuits.
"While semiconductor production continued to shift to Asia, GF has bucked the trend by investing heavily in US and European semiconductor industries, which spent more than $ 15 billion in the last decade in the United States and more than $ 6 billion in Europe's largest manufacturing plant for fabrication of semiconductor production, "CEO of Engineering and Technology Gregg Bartlett said in a statement. [19659006] "For several years, while we have spent billions of dollars on domestic research and development, TSMC has illegally reaped the benefits of our investments," Bartlett continued. "This action is crucial to stopping Taiwan Semiconductor's illegal use of our vital assets and safeguarding the US and European manufacturing base."
GF previously reiterated its focus on providing differentiated contract services on a contract basis, responding to industry rumors circulating earlier this year whether GF would exit its contract manufacturing business.
GF in August 2018 revealed a decision to turn away from 7nm technology development. In April 2019, GF announced plans to sell its 300 mm fab located in New York to ON Semiconductor for $ 430 million. And in early 2019, GF reached a new agreement with Vanguard International Semiconductor (VIS) where VIS will acquire GF's Fab 3E in Singapore for $ 236 million.
Source link