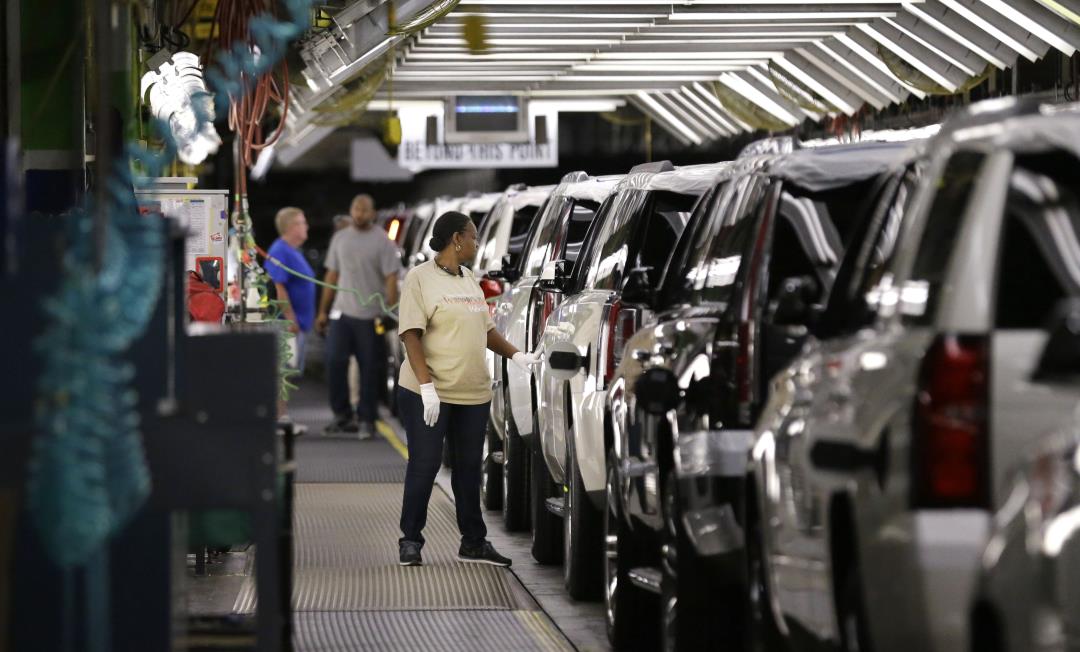 (news)
–
The US economy slowed down in the last three months last year to an annual growth of 2.6%, the slow pace since the beginning of 2018, when the government's closure and other factors levied a fee, per AP. "Smoother, but still solid" is how Wall Street Journal characterizes the figure. Economists believe growth has slowed even more in the current quarter. Growth in the gross domestic product in the October-December quarter was reduced from a 3.4% gain in the third quarter, the Commerce Department reported Thursday, referring to slower consumer spending as the biggest factor. The 35-day government's closure shaved an estimated 0.1
percentage point from growth in the quarter. GDP growth for the whole of 2018 came in at 2.9%, the best showing in three years since 2015, but as CNBC notes, just below President Trump's 3% target.
The current extension, now in its tenth year, is the second-longest in US history. But it has mentioned the weakest annual growth rates for possible recovery in the period after the Second World War, with an average growth of just over 2%. Trump often quotes the weak growth during its 2016 presidential campaign, promising to implement economic policies to increase growth to annual rates of 3% or better. CNBC sees the mistake of hitting 3% as a sign that Trump policy "officially crashed into reality." Indeed, private economists believe that the 2.9% growth seen last year could be the peak of the economy for some time. Many growth forecasts this year will slow to around 2.2% and slow even more by 2020. Some forecasts that the economy may dip into recession next year.
(Read more GDP stories.)

was FBAPI = & # 39; 119343999649 & # 39 ;;
window.fbAsyncInit = function () { FB.init ({ AppId: FBAPI, status: true, cookie: true xfbml: true, oauth: true authResponse: true, Version: & # 39; v2.5 & # 39; });
FB.Event.subscribe (& # 39; edge.create & # 39 ;, function (response) { AnalyticsCustomEvent (& # 39; Facebook & # 39 ;, & # 39; Like & # 39 ;, & # 39; P & # 39;); }); };
// Load SDK asynchronously (function (d, s, id) { var js, fjs = d.getElementsByTagName (s) [0]; if (d.getElementById (id)) returns; js = d.createElement (s); js.id = id; js.src = "http://connect.facebook.net/en_US/sdk.js"; fjs.parentNode.insertBefore (js, fjs); } (document, & # 39; script & # 39 ;, & # 39; facebook-jssdk & # 39;));