Business
Fourth of July flight delays as hundreds of flights cancelled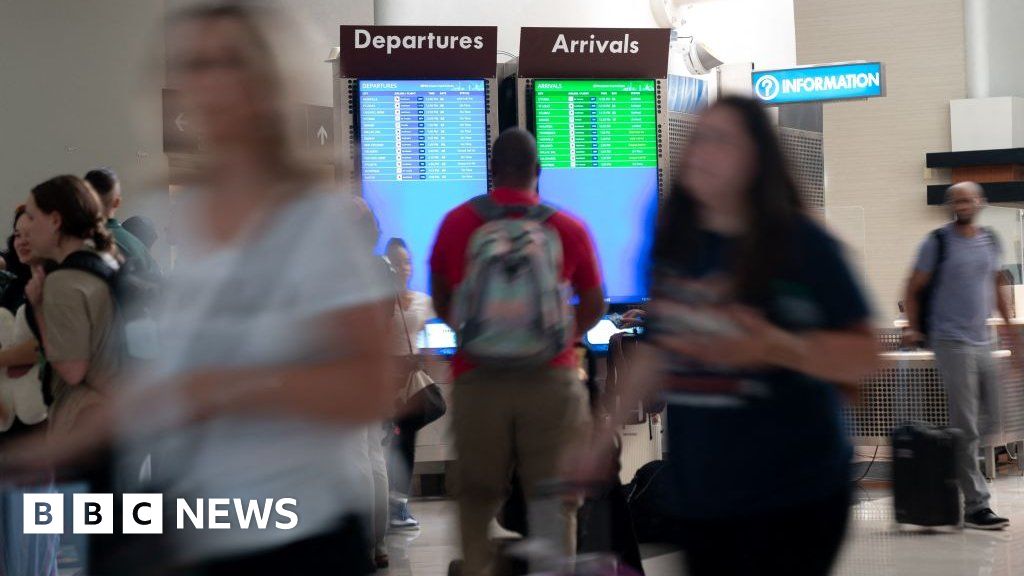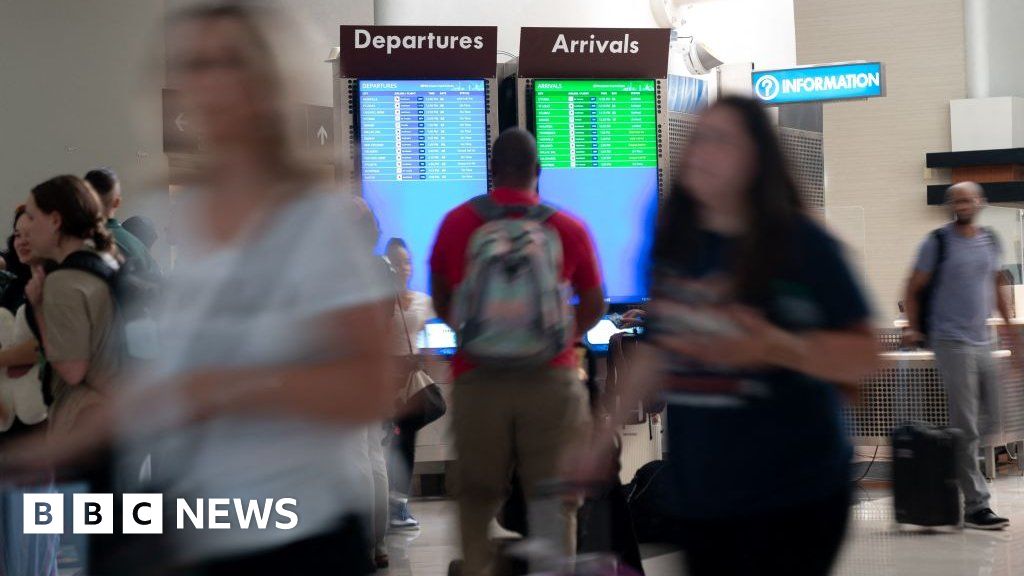 Travel chaos affects US airports on the eve of Independence Day, with more than 100 million Americans under extreme weather warnings.
More than 3,000 flights were delayed or canceled within, into or out of the United States on Monday, according to FlightAware.
Sunday had the highest number of U.S. airport passengers ever, Transportation Security Administration data shows.
Storms threaten part of the eastern United States, while the south and west continue to bake in a heat wave.
United Airlines remained the airline worst affected by the delays on Monday, accounting for more than 300 delayed flights, according to data from the FlightAware website.
The airline experienced more than 5,000 delays and cancellations in the past week, far higher than any other US airline.
In a letter to employees on Saturday, CEO Scott Kirby said thunderstorms at United's largest hub, in Newark, New Jersey, had created an "extended restricted operating environment".
The situation was "one of the most operationally challenging weeks I've experienced in my entire career," Kirby said.
The airline said it was compensating customers worst hit by the chaos with 30,000 frequent flyer miles – estimated to be worth $360 (£283) by Time Magazine.
It came after Kirby was forced to apologize on Friday after he chartered a private plane from New York state to Colorado amid the disruption.
Transport Secretary Pete Buttigieg said on Sunday that the reason US travel has been "so chaotic" is because of severe weather, which he said had "put enormous pressure on the system".
He told CBS that the Federal Aviation Administration would hire 1,500 new air traffic controllers this year and another 1,800 next year.
Heading into the Fourth of July long weekend, industry officials had been concerned that a new 5G rollout around airports could disrupt flight technology.
But a spokesperson for the Department of Transportation told CBS News there were no major flight disruptions related to the case.
Thunderstorms – some with large hail – were forecast Monday across the east from Mississippi to Massachusetts, as well as in states further north such as Montana and Minnesota.
The heat wave across the US South will remain in effect, with record numbers expected to shift up the West Coast to California and Oregon.
More than 150,000 residents in the American Midwest were still without power after weekend storms, including more than 40,000 people in Missouri.