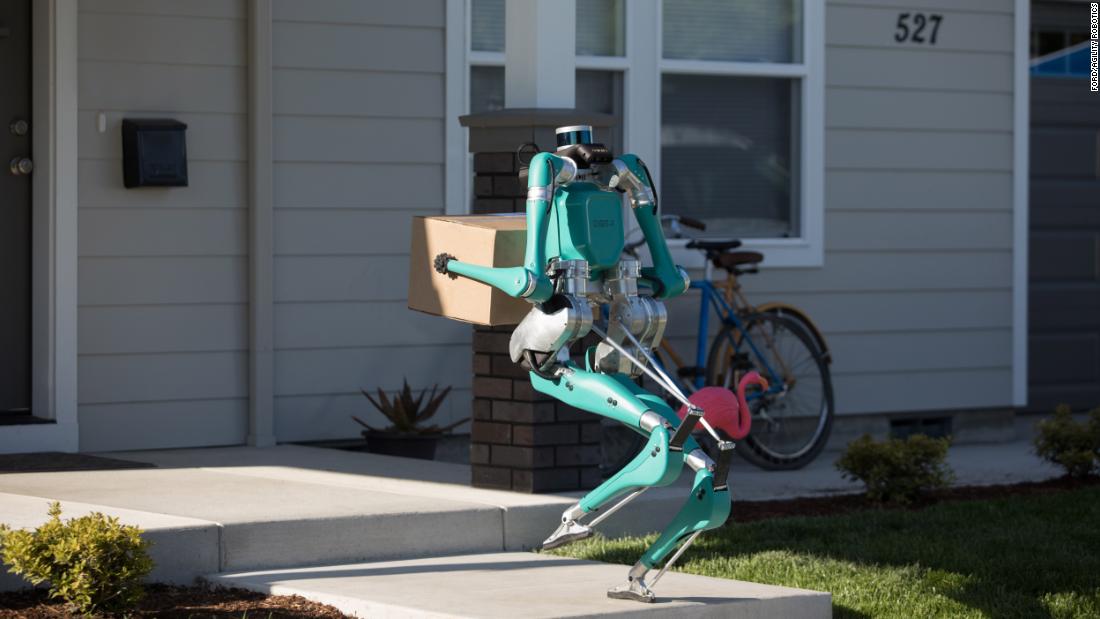 The automaker announced Tuesday it is a self-driving car to deliver deliveries to customers' doorsteps
Ford is already piloting deliveries with self-driving cars inspired by the popularity of online shopping.
But the company found it was sometimes inconvenient for people to walk outside their homes and take a package from a self-driving car waiting at the curb. So it partnered with Agility Robotics, an Albany, Oregon-based startup that makes a human-like robot capable of carrying 40-pound packages.
Ford said the robot, called Digit, can climb steps, walk on uneven terrain or stay balanced even if it's bumped. In a video, Ford showed Digit navigating around an e-scooter blocking its path on a sidewalk.
Source link