Business
Ford Spends $700M on Kentucky Truck Plant, Adds 500 Jobs | News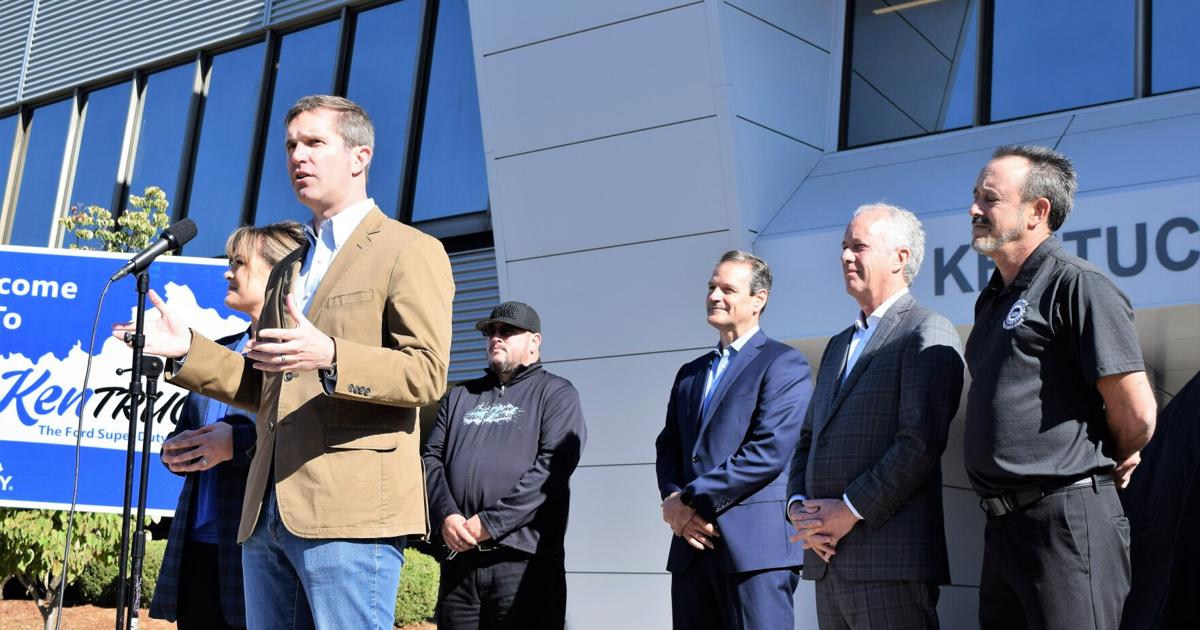 LOUISVILLE, Ky. (WDRB) — Even as they invest billions in electric vehicles, Ford Motor Co. also for the gas-guzzling cash cows to continue rolling off the line at Louisville's Kentucky Truck Plant for years to come.
The Detroit automaker said Tuesday it would spend $700 million on equipment upgrades and add 500 full-time jobs at the plant, which makes Ford's F-Series Super Duty pickups as well as the Expedition and Lincoln Navigator SUVs. The announcement coincides with the build of the 2023 Super Duty, the vehicle̵[ads1]7;s first redesign since 2017.
Kentucky Truck, the larger of Ford's two plants in Louisville, currently employs about 8,500 hourly workers and about 250 salaried corporate employees, according to a Ford spokeswoman.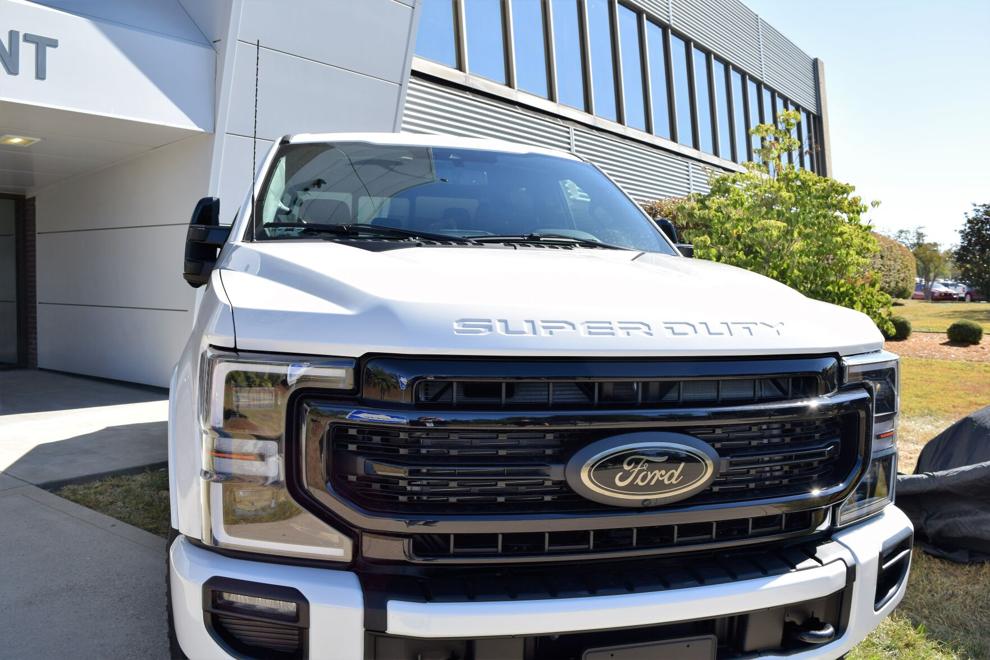 John Savona, vice president of Americas manufacturing and labor affairs in Ford's gas-powered vehicle division, said the $700 million consists of "updating or adding new equipment throughout the facility to make sure we're ready for the content of the new truck."
He said the upgrades are "primarily machinery," as the facility's eastern Jefferson County footprint is maxed out. Savona would not discuss the details of the 2023 Super Duty until an unveiling event scheduled for Tuesday night at Churchill Downs.
The announcement comes a year after Ford and Korean partner SK Innovation revealed a $5 billion plan to build a pair of electric vehicle battery manufacturing facilities in Hardin County, Kentucky. The car manufacturer plans to increase sales of electric cars to half of the portfolio by 2030.
Tuesday's move underscores how Ford, despite its electric car ambitions, has no plans to curtail investment in bread-and-butter internal combustion products like the Super Duty. The trucks, F-250 through F-550, range in price from $40,000 to $97,000 depending on model and options and are among the company's most profitable products.
Ford this year began selling an electric version of its popular F-150 consumer pickup, the F-150 Lightning. But it's unclear if or when the company will pursue an EV version of its larger Super Duty trucks, which are often used for heavy-duty work like construction.
Asked about the future of the big trucks as Ford transitions to electric vehicles, Savona said, "What we're producing here with the Super Duty and the opportunity it provides for our customers, we just don't have — nobody has — the technology today to do that for our customers expect (in electric form), so we think we have a long and strong future here."
Ford's Super Duty production at KTP was down about 12% in the first half of 2022 compared to the same period in 2021, according to WDRB's analysis of company numbers. The plant produced 135,428 Super Duty trucks in the first half of the year.
Ford's F-Series franchise, which includes the F-150 not made in Louisville, has seen declining sales since 2018. Ford does not release sales figures specific to the Super Duty models.
But the decline in sales and production is related to supply issues such as a worldwide shortage of microchips, rather than a lack of demand for the big trucks.
"These trucks are sold before we build them. There's a wait," said Todd Dunn, president of UAW Local 862, the union that represents hourly KTP workers. "Our main goal is to focus on, how can we get the products out of here?"
"We have teams working hard to maximize production at all of our plants, including the Kentucky Truck Plant," Ford spokeswoman Kelli Felker said.
---
Hiring facilities now
Kentucky Truck currently employs "temporary" production workers, who work full-time but do not have the same benefits and job protections as regular, full-time employees. These jobs can be found at this link by searching "Louisville" in the location field.
Felker said the temporary jobs are the only route for new hires for the Kentucky Truck Plant at this time, but employees are often converted from temporary to permanent status within a few months. Under the 2019 contract with the UAW, Ford must convert temporary workers within two years.
Starting hourly wages at the facility range from $16.67 to $19.59 depending on crew and shift, Felker said.
---
New jobs cost taxpayers
Ford's latest spending on the massive facility it has owned since 1969 comes at a cost to Kentucky and Louisville Metro taxpayers: $150,000 per new job, according to WDRB's analysis.
On Tuesday, the Kentucky Economic Development Finance Authority extended a special incentive the state passed for Ford in 2007. The incentive program arose from an effort to convince the automaker not to close its other factory in the city, the Louisville Assembly Plant, at the start of the Great Recession.
Over the past 15 years, state officials have extended and renewed the 2007 agreement six times as Ford advanced plans to spend money upgrading its factories and sometimes adding jobs. Tuesday's extension is the last.
Kentucky increased the total incentive available to Ford by $75 million, to $430 million, from 2007-26. Ford had already requested $315 million and will have an additional $115 million available through 2026.
"This is a special partnership. Ford is an important part of Team Kentucky, and together we will be building the cars and trucks of the future for years to come," Gov. Andy Beshear told reporters during the announcement on Tuesday, before details of the incentive package were released .
Brandon Mattingly, a spokesman for Beshear's Cabinet for Economic Development, said in an email that the incentive agreement "takes into account several key factors, which include job creation/retention and the significance of the investment." He did not challenge the analysis of $150,000 per new job.
"In addition to the creation of 500 jobs and $700 million in investments in equipment, new technology and a new product platform, the agreement contemplates job retention for Ford's existing employee base of more than 12,000 employees," Mattingly said. "…The incentives also reflect the four additional years of economic activity associated with the scope of the investment for a new product platform, which extends the benefits to the commonwealth and employees of the facility. As always, the incentives must be earned."
Ford would be able to claim between $20 million and $25 million a year from Kentucky in 2022 to 2026 if it reaches its goal of 12,500 employees between the two Louisville plants, or a prorated amount as long as the total number of jobs is at least 11,000. The state said that Ford's current employment between the two factories is 12,200.
The new jobs will have an "expected average total hourly compensation" of $29, which includes the value of benefits such as health insurance in addition to cash wages, according to documents from the Financial Conduct Authority. That's $60,320 a year.
"We should count on these projects, not just what's politically expedient," said Jim Waters, president of the Bluegrass Institute for Public Policy Solutions, a free-market think tank that has long criticized Kentucky's "corporate welfare" programs for big corporations.
"If you're talking about the economic benefits of creating jobs, if the taxpayers are out more or even the same amount as the job pays, where's the benefit to the taxpayer and where's the benefit to our economy?"