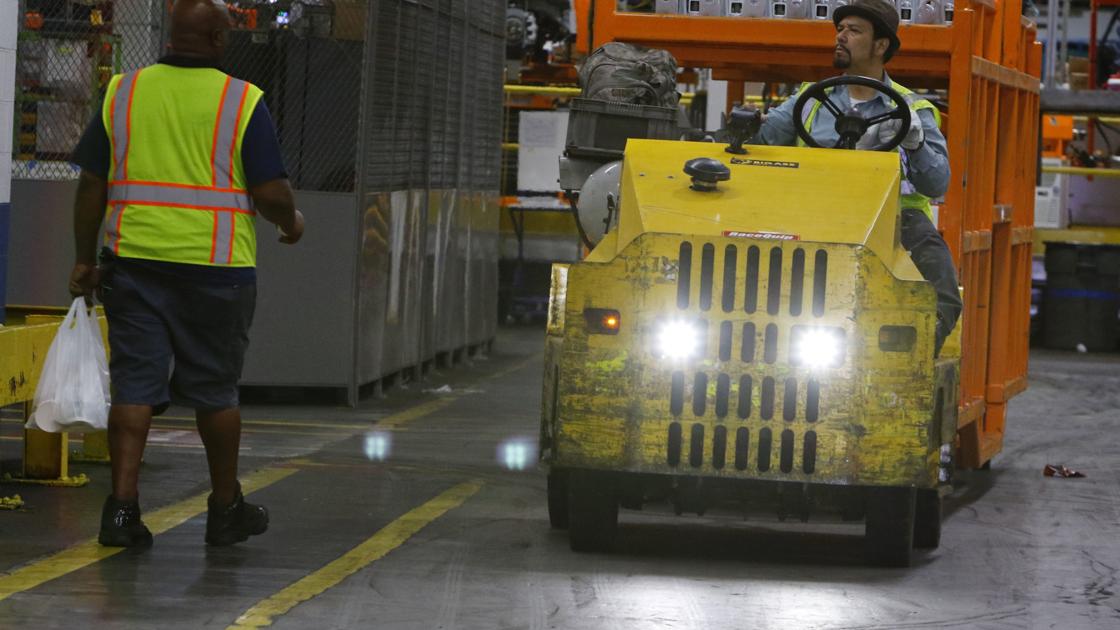 Ford is expanding its workforce at the Chicago Assembly Plant on the banks of the Calumet River, just across the Hegewisch State Line on Chicago's far south side.
Fresh from a $ 1 billion investment that resulted in 500 more jobs at the 95-year-old factory that once made Model T, Ford announced a new hiring round.
"Distributed to keep up with strong demand, Ford invests $ 50 million and adds 450 more jobs to create an incremental assembly line near the Chicago Assembly Plant," Ford spokeswoman Kelli Felker said. "This add-on line will allow Ford to build certain configurations of Ford Explorer, Lincoln Aviator and Police Interceptor SUVs to get them to our customers faster and with the quality our customers expect."
Ford just closed the Chicago Assembly Plant and Chicago Stamping Plant in Chicago Heights for a month this spring while investing $ 1 billion in a massive overhaul to make the all-new 2020 Ford Explorer, Police Interceptor Utility, the new Ford Police Interceptor Hybrid SUV and Lincoln Aviator. The upgrades included 3D printers, debugging tools, and 600 more assembly line industrial robots, including welding machines.
Dearborn, Michigan-based Ford now employs around 5,000 car workers at the Chicago Assembly Plant, an additional 1,200 at the Chicago Stamping Plant. The company recently entered into contract negotiations with United Auto Workers Union where both sides say they want to preserve jobs in the US.
Source link