Business
Ford cuts the price of the Mustang Mach-E again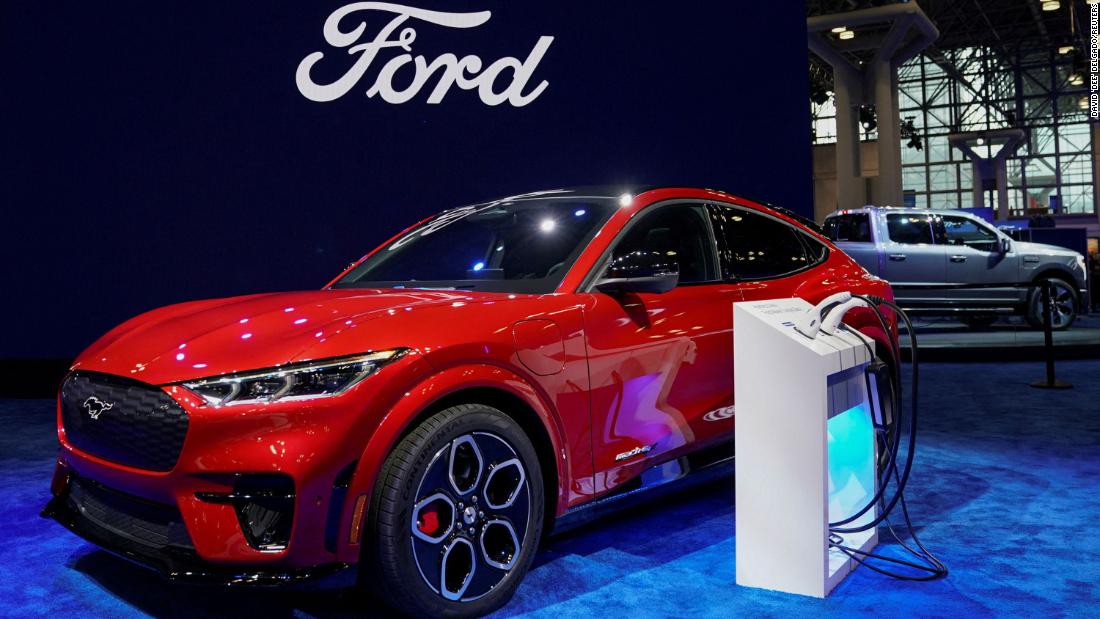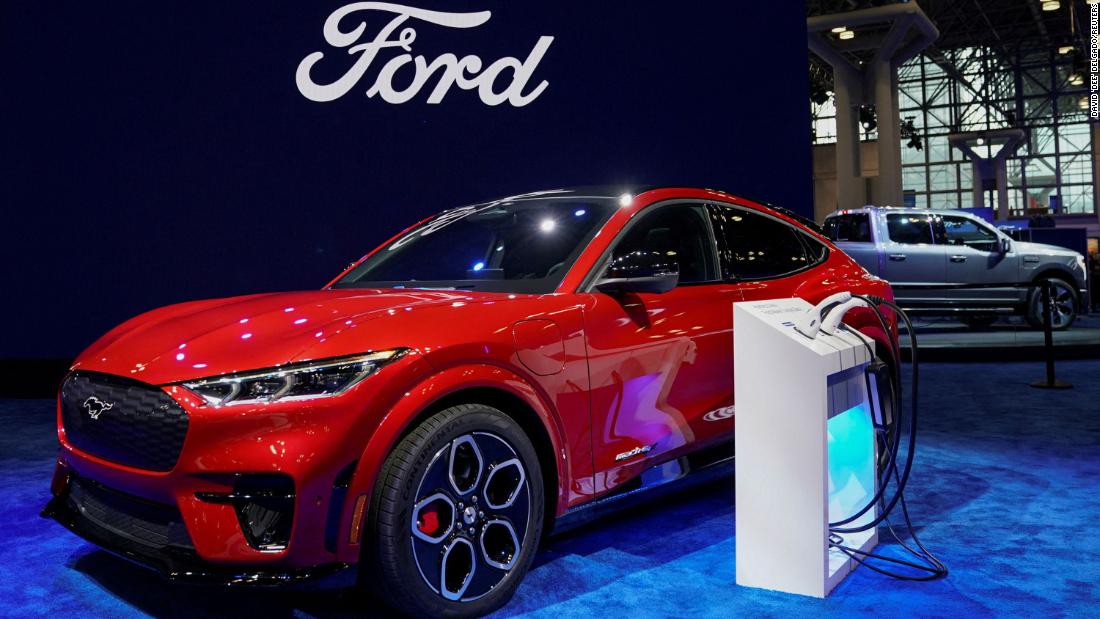 New York (CNN) Ford is again cutting the price of its electric SUV, the Mustang Mach-E, as it ramps up its price war with Tesla.
Tesla, the leader in electric car sales by a wide margin, has cut prices six times so far this year. The price cuts have eaten into the industry-leading profit margins and put pressure on the share price.
Ford's price cut for the Mach-E comes to $3,000 to $4,000 for most models, or about 6%. That will put the sticker price between $43,000 and $60,000. It also said it would ramp up production of the Mach-E in the second half of this year.
Ford cut the price of the Mach-E in January, but it has not announced price cuts for its other electric vehicles, including the F-150 Lightning pickup. Tesla has yet to deliver its first electric pickup truck, which is due later this year.
Tesla's profit margins have fallen, because they only sell electric cars. But Ford still gets the overwhelming majority of sales from its profitable sales of gasoline-powered cars and trucks. So it was able to report improved results even with the EV price cuts announced earlier.
And on Tuesday, Ford stuck to the full-year earnings guidance it gave in March despite the new price cut. Even with the EV losses, Ford reaffirmed its previous guidance that it expects to earn between $9 billion and $11 billion on an adjusted basis this year. EV sales at Ford are still a fraction of total sales, and price changes don't move the profit needle like they do at Tesla.
Ford is still losing money on electric car sales. It said on Tuesday it expects to lose about $3 billion before taxes, interest and depreciation from its electric car division this year, but that's the same guidance it gave when it met with investors in March and broke out results for that segment for the first time . It lost $722 million on this basis from electric cars in the first quarter.
Overall, Ford's first-quarter results were much better than expected. It earned $2.5 billion, or 63 cents a share, up nearly $1 billion from what it earned on that basis a year ago. That was far better than forecasts of 41 cents a share by analysts surveyed by Refinitiv.
Sales grew 20% to $41.5 billion, leading to the stronger-than-expected results. While EV segment revenue fell 27%, the segment generated just $700 million in revenue, a fraction of total revenue. Overall, Ford electric car sales fell 32% to 12,000, despite a lower price for the Mustang Mach E. Tesla sales have increased after it cut prices.
Ford sold a total of 1.1 million vehicles in the quarter, up 9%.
Shares of Ford (F) fell 2% in after-hours trading, despite the strong results and unchanged earnings guidance.