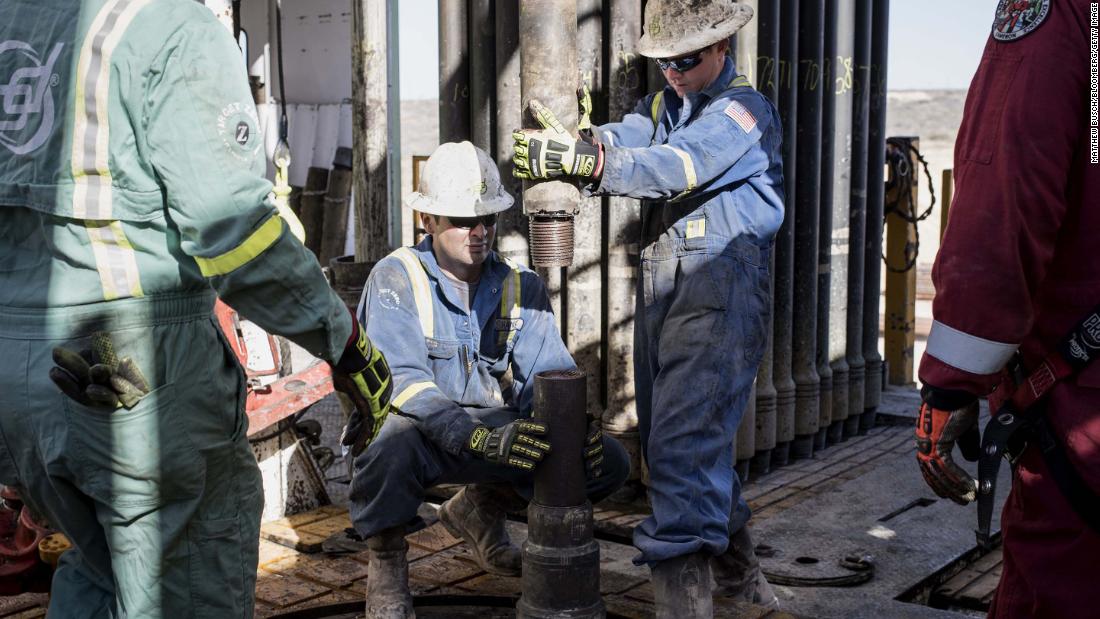 Exxon
(

XOM

)
said it would use Microsoft technologies including the Azure cloud platform, machine learning and internet of things to collect real-time oilfield data, make faster drilling decisions, prioritize personnel deployments, detect leaks and monitor greenhouse gas emissions.
Covering 9.5 billion barrels of oil and natural gas across 1.6 million acres, Exxon said the Microsoft partnership amounts to the largest deployment of cloud technology in the industry.
The shale "business is fast moving, complex and data rich, which makes it well suited for the application of digital technologies to strengthen our operations and help deliver greater value, "Steel Gjervik, and Exxon executive focused on developing the Permian Basin, said in a statement.
By using Microsoft's cloud technology, Exxon said it expects to generate "billions of dollars in value" over the next decade and boost its oil production by more than 50,000 barrels per day by 2025.
Exxon said it will be able to use third-party solutions including mobile field data apps and artificial intelligence algorithms for analyzing drilling data.
Landing Exxon as a client is a big win for Microsoft's soaring Azure platform, which competes with Amazon Web Service and other cloud platforms. Microsoft has focused on the cloud business, which posted a 48% jump in revenue last quarter to $ 9 trillion.
Wall Street is the eager for Exxon to ramp up its sluggish oil output. Texas-based Exxon was late to the shale oil boom that took place in its backyard. Even though US oil production has skyrocketed ̵
1; doubling over the past decade – Exxon has struggled to keep up.
But Exxon has spent heavily in recent years on acquiring shale assets, and those investments are starting to pay off. Exxon's US oil production jumped 11% in the fourth quarter, led by a 90% surge in the Permian Basin. Meanwhile, Texas shattered a 45-year oil record by pumping 1.5 billion barrels in 2018.
"ExxonMobil is leading the way for industry, grounding their goals in making data-driven decisions that will result in safer operations for their employees and more profitable activities for the company, "Alysa Taylor, Microsoft's corporate vice president of business applications and industry, said in the statement.
Exxon is not the first major oil company to turn to the cloud.
In October 2017,
Chevron
(

CVX

)
announced plans to use the Microsoft Azure platform to help digitize its oilfields and improve its drilling efficiency.
Source link