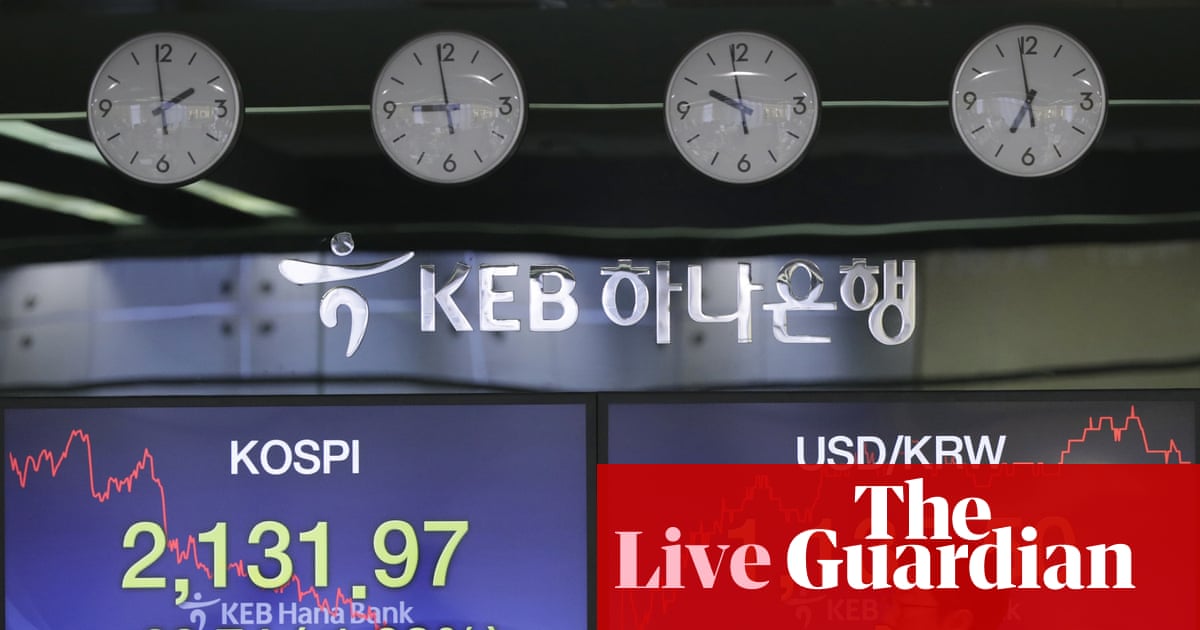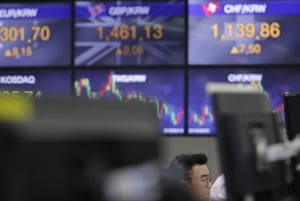 Good morning, and welcome to our rolling coverage of the world economy, the financial markets, the eurozone and business.
Pessimism is gripping the global markets this morning, as investors are concerned about a clutch of economic and geopolitical issues. The budget row between Italy and the EU, Brexit the brutal killing of Saudi critic Jamal Khashoggi and America's withdrawal from the In The lack of progress in the US-China trade dispute is not helping either.
] Asian markets have already been hit, with Japan's Topix index sliding by 2.6% and Hong Kong losing 3%. China, which surged by over 4% yesterday on hopes of a government stimulus, has handed back half those gains today.
Markets remain shrouded in "a thick blanket of risk today" as investors fear shares could take a tumble, says Stephen Innes, head of Asia-Pacific trading for foreign exchange company OANDA .



The US dollar outperformed on Monday on the back of Italy and Brexit risk while the more utterance of a prolracted equity correction remains a highly sensitive topic that investors fear could be morph from a wall of worry into a tremendous wall of pain.

Risk aversion continues to permeate every pocket of the markets, whether triggered by President Trump's latest tweets on immigration or the blustery headwinds from Riyadh to Rome; Markets remain shrouded in a thick blanket of risk.
European market is expected to take a jolt when trading begins shortly.
Traders will be watching to see if Brussels orders Rome to rewrite its 2019 budget, which currently contains a deficit target of 2.4% of GDP.
Turkish President Recep Tayyip Erdoğan is due to release more details about Khashoggi's death in the Saudi consulate at Istanbul, in a speech later today.
With international condemnation mounting, Saudi has now called the