Business
Elon Musk courted by French president as Tesla eyes global expansion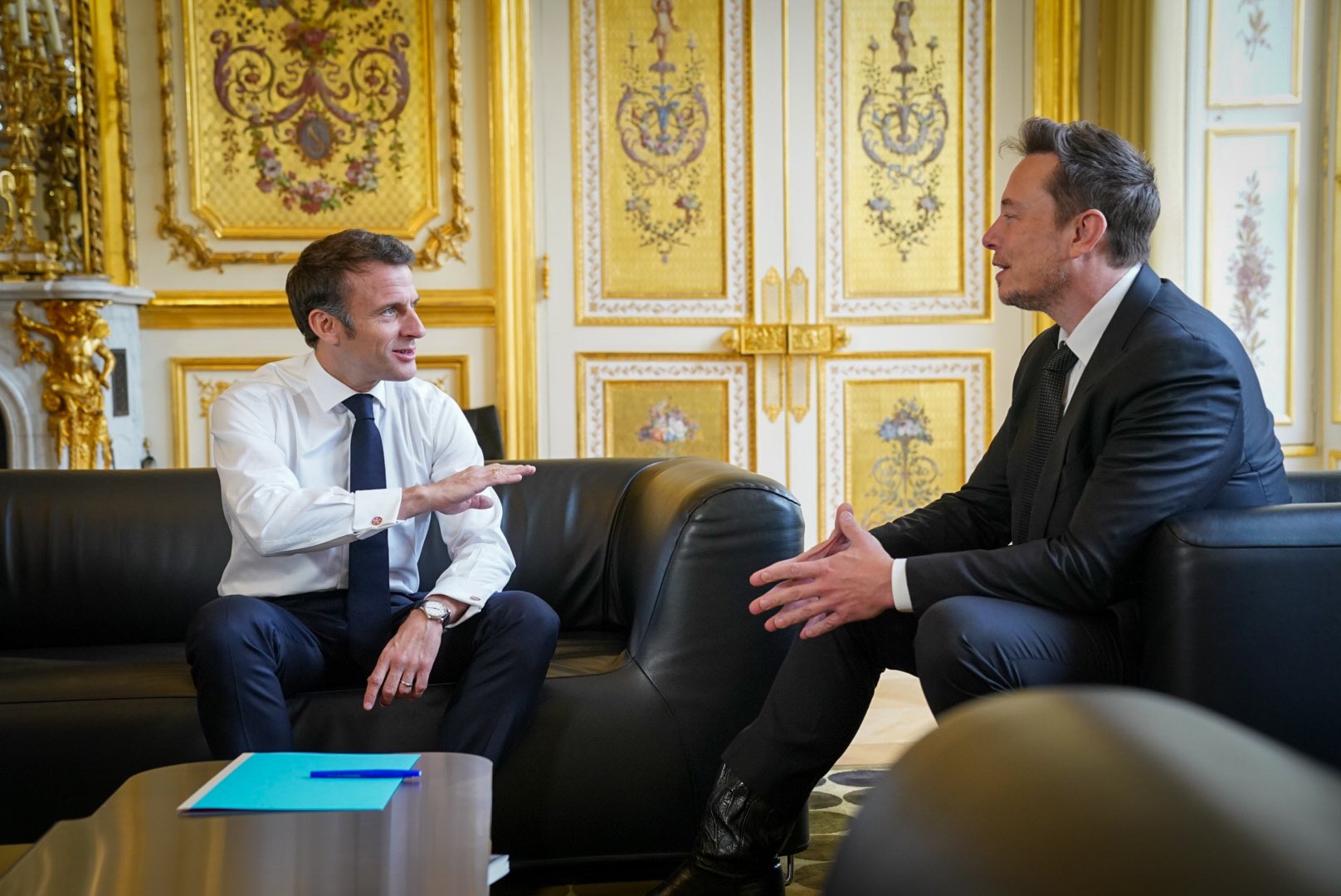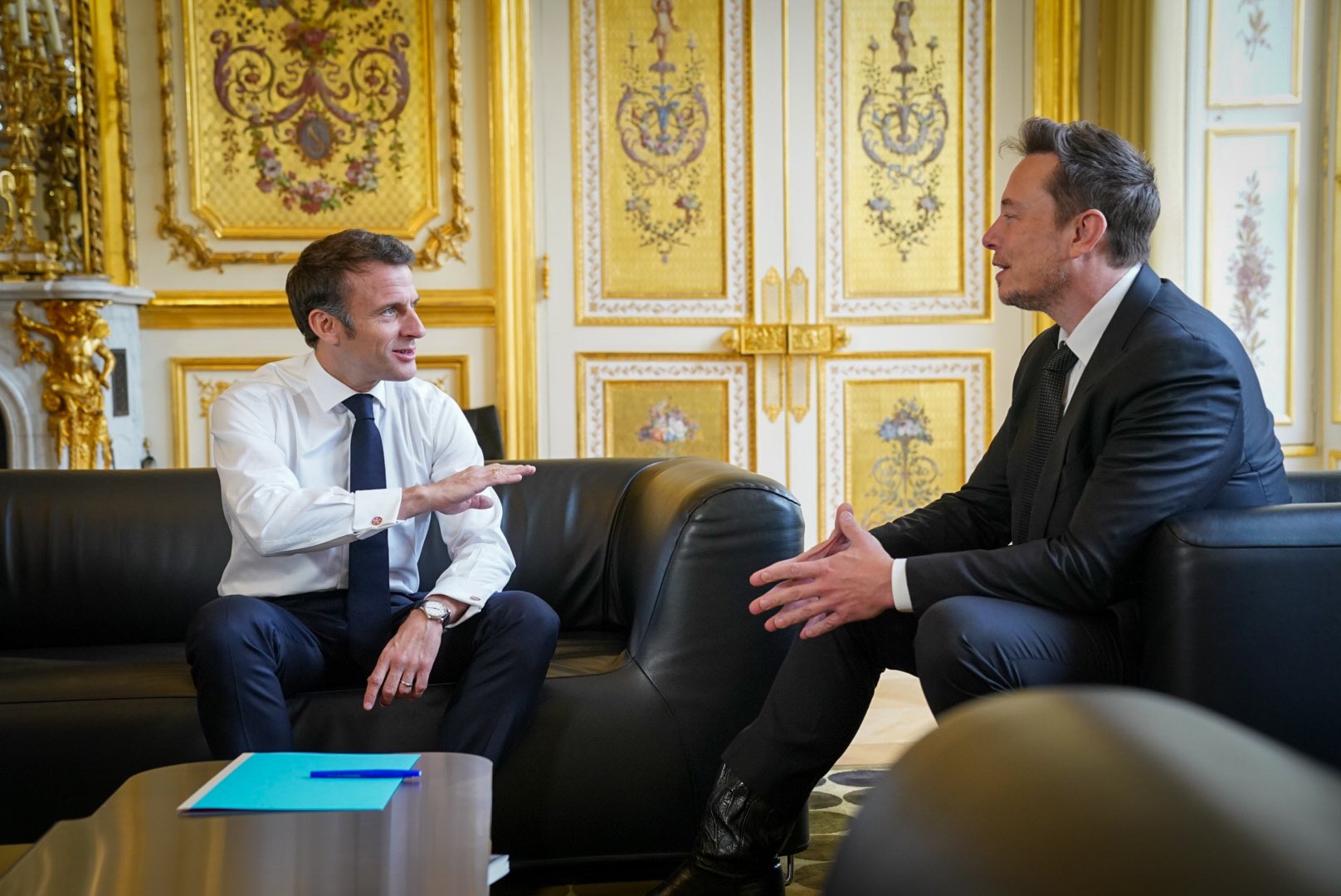 Tesla CEO Elon Musk has met the President of France, Emmanuel Macron, as the car manufacturer considers continuing its global expansion.
Alongside its dramatic production ramp, Tesla has increased its global market presence in parallel. This has included establishing new facilities outside its home market in the US and entering countless new markets with its popular Model 3 and Model Y vehicles. As Tesla hopes to maintain this production ramp, CEO Elon Musk has been courted by French President Emmanual Macron ahead of a business summit in Versailles.
Elon Musk has been on a world tour for the past few months, heading to South Korea, Indonesia and Mexico, and has now made his way to France. The French president announced the meeting with Elon Musk on Twitter earlier today. He explained that the two leaders had met regarding EV technology, the future of energy and the "attractiveness of France"[ads1];, among other topics.
The meeting between Macron and Musk comes at a critical time for both leaders. As for Elon Musk, Tesla faces increasing competition in each of its global markets, not least Europe, as well as increasing pressure to maintain an incredible production ramp, which has made Tesla the leading electric car business globally. As for President Macron, the French leader faces increasing political pressure, including a slim majority in both houses of the French government and a creeping level of unpopularity in the country.
Tesla is taking its time to choose its next production site, which could easily come to any country the fast-paced CEO has met in recent months. Tesla is already in the process of establishing its first plant in Mexico, but many analysts believe that a need for more production in Europe and Asia could drive the automaker to establish new footholds in these key markets.
Looking at Europe, Tesla has a significant market share in many key countries, including France, the UK, Germany and electric powerhouse Norway. To maintain this lead and help reduce overall manufacturing dependence on China, France could be a key contributor if Tesla were to establish a new plant in the country.
After the meeting, Musk elaborated that Tesla will invest in France at some point, but details of what the investment might look like remain unknown.
While this statement may sound like France's admission to Tesla's fleet of manufacturing centers is assured, that's probably not the case. If Tesla were to establish a new plant in Europe, it would likely be a very competitive choice. While France may be working to develop a more business-friendly environment, Germany has long been the automotive center of Europe. At the same time, countries such as Spain, Poland and Turkey have all been regular production choices for the world's best car manufacturers.
Also free to CEO, as mentioned in the French president's tweet, both Macron and Musk will attend the "Choose France" summit, which will not only reveal about 13 billion euros in new business investment in the country, but also showcase. France as the preferred market for expanding businesses in Europe.
What do you think of the article? Do you have comments, questions or concerns? Send me an email at william@teslarati.com. You can also reach me on Twitter @WilliamWritin. If you have news tips, send us an email at tips@teslarati.com!