Business
Dogecoin Takes Place as 2nd Largest PoW Crypto After Ethereum Merger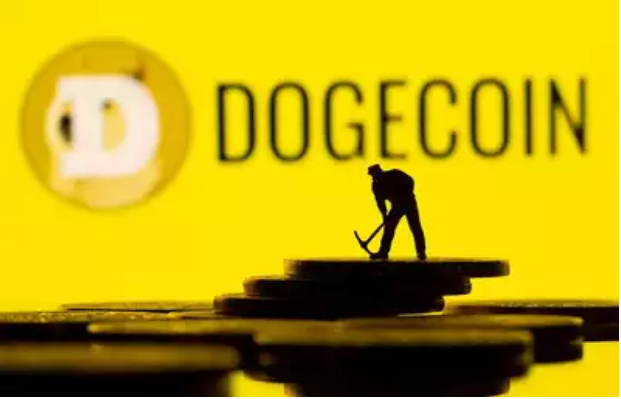 Dogecoin is making some noise now.
When the Ethereum merger finally ended on September 15, investors did not see the massive market shift they expected.
However, an important result of this event was that the meme-inspired cryptocurrency Dogecoin has now become the second largest Proof-of-Work (PoW) consensus-based network, trailing only the Bitcoin network in terms of market capitalization.
According to ETHPoW's official Twitter account, Dogecoin is likely to compete with ETHPoW, which is the Ethereum PoW hard fork chain that is expected to continue mining.
Bitcoin remains the most valuable PoW blockchain with a market cap of $380 billion, based on data from TradingView. Next to Bitcoin and Dogecoin, Ethereum Classic, Litecoin and Monero have the third, fourth and fifth largest PoW blockchains respectively.
Image: Coinsfera
Bagging 10th place at the top of the crypto list
Dogecoin was launched in 2013 and has since risen to the top 10 cryptocurrency rankings. The crypto is currently trading at $0.060888, down 4.8% over the past seven days.
The joke coin is now ranked 10th on Coingecko's list of the leading cryptocurrencies. In the previous 24 hours, BTC traded at $19,709, down 2.5%, while ETH traded at $1,474, down 9.7%.
As with Bitcoin, DOGE is mined using proof of work, which requires miners to use powerful computers and a significant amount of energy to solve complex mathematical problems to validate transactions and earn DOGE.
Regulators have recently increased their monitoring of network validators as many nations are advocating a total ban on cryptomining as they put a significant strain on national networks.
Dogecoin PoS transition in the drawing boards
About 14.4 million DOGE are mined daily, according to cryptocurrency tracking platform Currency.com, increasing the coin's supply to 132.6 billion. Unlike Bitcoin, which has a limited supply of 21 million, Dogecoin has no supply limit.
Meanwhile, the Dogecoin Foundation has been considering a transition of Dogecoin to a proof-of-stake (PoS) mechanism after Ethereum co-founder Vitalik Buterin, who is also an advisor to the foundation, proposed the change last September.
In recent years, the dog-inspired crypto has gained a strange champion in the world's richest person, Tesla CEO Elon Musk, who has tweeted about the coin as far back as 2019 and several times caused the price of Dogecoin to rise.
DOGE total market cap at $8.11 billion on the daily chart | Source: TradingView.com

Featured image Times of India, Chart: TradingView.com