Business
Damage to Westlake Station disrupts light rail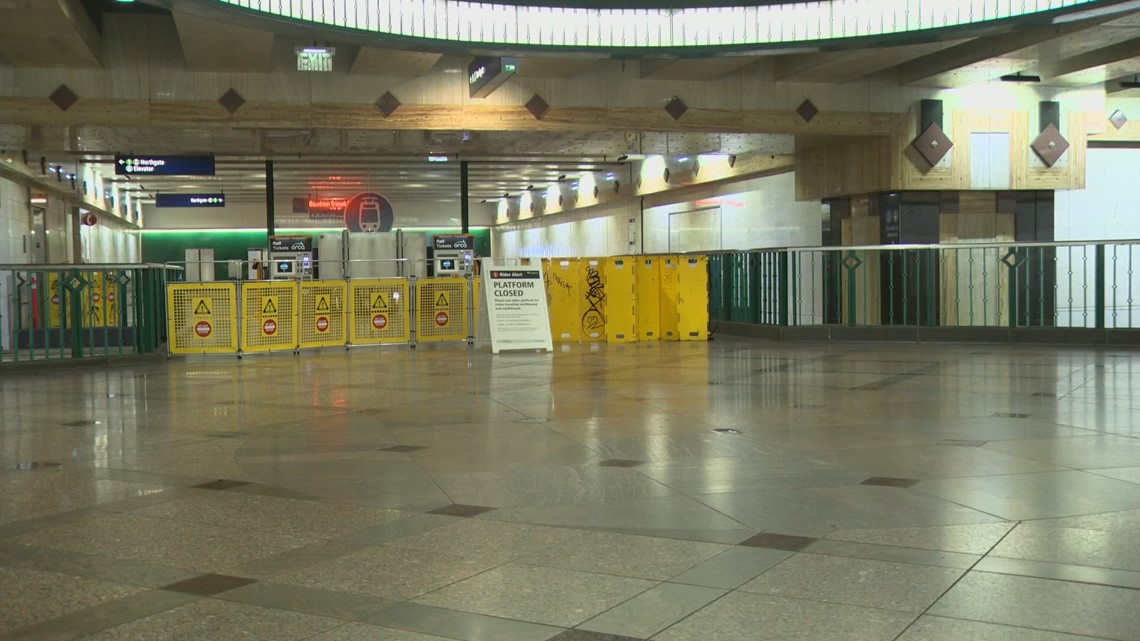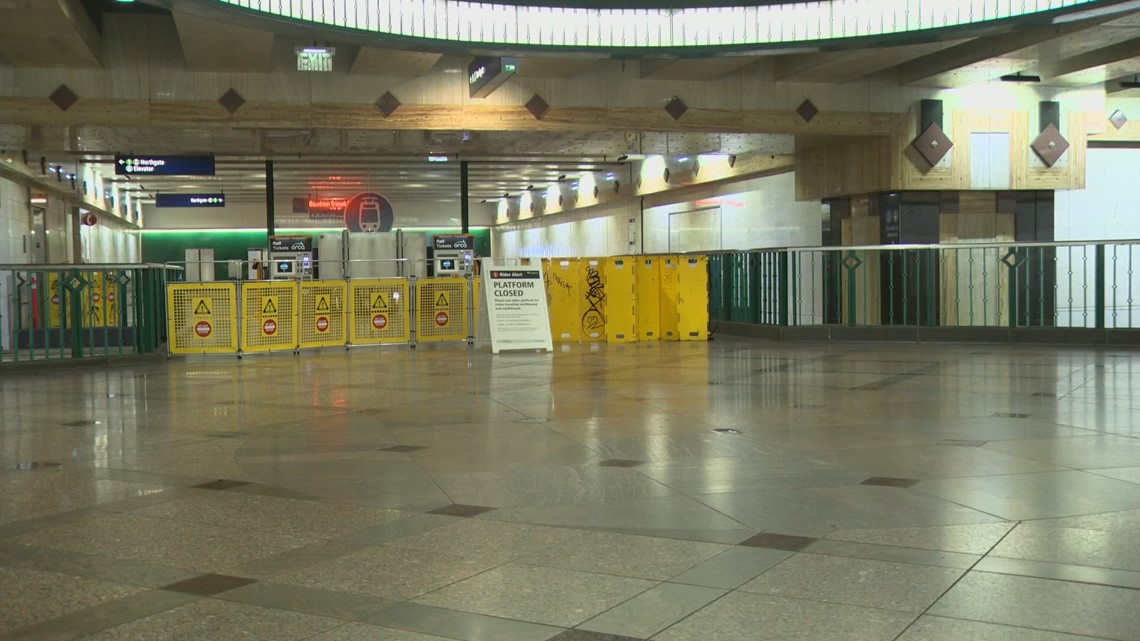 SEATTLE — Sound Transit riders may have to consider finding another way to get around for the foreseeable future.
Right now, only one train at a time runs through the Seattle Tunnel until further notice. That's because Westlake Station was damaged during recent construction.

"It's very frustrating and we can appreciate the inconvenience this is for people, but again it's something out of our control," said Rachelle Cunningham, a public information officer with Sound Transit.
The situation stems from a recent construction incident where crews on the street broke through Westlake̵[ads1]7;s subway station roof.
"So we felt it was a safety issue and closed the northbound platform to Westlake Station, necessitating the single track that is where we are now," Cunningham said.
This is not good for passengers, with this disruption affecting stations from Westlake right down to Stadium station.
"It still poses a lot of challenges for everybody, whether you're disabled or not," said Elena Dean, who was waiting for Sound Transit at the Westlake station on Saturday.
Currently, Sound Transit requires passengers traveling past Pioneer Square to transfer to the Pioneer Square station. Trains will stay at the stop a little longer to allow for that. They run every 15 to 20 minutes at all stations.
"All the trains will stop there; passengers will get off and go up to the mezzanine and back down to the other side of the platform where there will be another train waiting for them and get on that train and continue their journey," Cunningham said.

Officials with Sound Transit said it will be at least a week or two before Sound Transit can fully assess the damage, and from there it's unclear how long before this issue will be resolved.
"After that, we'll have a better idea of ​​how long the delay will be in total," Cunningham said. "So stay tuned, it will take a while I think, but at this point we just don't know how long."