Business
Chinese companies and tycoons rush to reassure investors after SVB collapse causes anxiety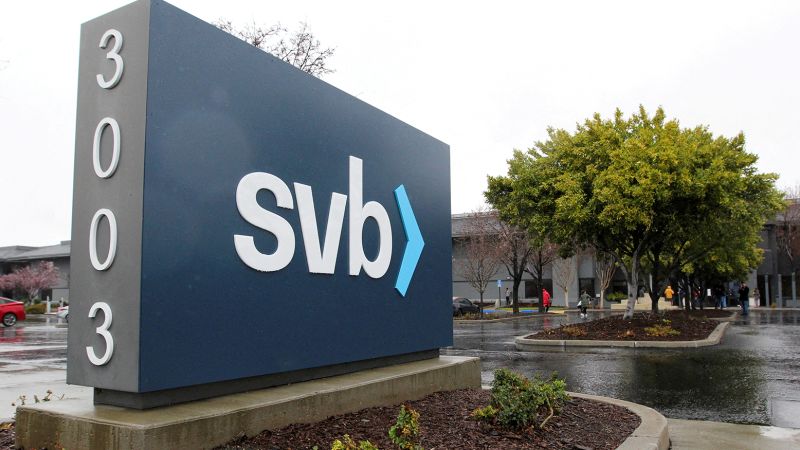 Hong Kong
CNN
—

The collapse of Silicon Valley Bank (SVB), which courted Chinese start-ups, has caused widespread concern in China, where a number of founders and companies rushed to appease investors by saying their exposure was negligible or non-existent.
SVB, which worked with nearly half of all venture-backed tech and healthcare companies in the US before it was taken over by the government, has a Chinese joint venture, which was created in 2012 and targeted the country's tech elite.
SPD Silicon Valley Bank, which was owned 50-50 by SVB and local partner Shanghai Pudong Development Bank, said on Saturday that operations were "good".
"The bank has a standardized corporate governance structure and an independent balance sheet," it said in a statement. "As China's first technology bank, SPD Silicon Valley Bank is committed to serving Chinese science and technology companies, and has always operated well in accordance with Chinese laws and regulations."
It is unclear what will happen to SVB's ownership in the joint venture.
SVB Financial Group, the parent company of SVB, also has two business consulting firms and one financial services firm in mainland China, according to business database Tianyancha.
Concerns about SVB's failure have spread around the world, as investors worried about the wider risks to the global banking sector and any potential ripple effects.
In an extraordinary move to restore confidence in the US banking system, the Biden administration guaranteed on Sunday that customers of SVB and Signature Bank, which were shut down by regulators, will have access to all their money.
This action appears to have calmed global markets, with US futures rising in response and some Asian markets losing earlier.
In China, at least a dozen firms have issued statements since SVB collapsed trying to reassure investors or clients, saying their exposure to the lender was limited. Most were biotechnology companies.
BeiGene, one of China's largest cancer-focused drug companies, said on Monday it had more than $175 million in uninsured cash deposits with SVB, representing about 3.9% of its cash, cash equivalents and short-term investments.
"The company does not expect that the latest developments with SVB will significantly affect operations," it says.
Zai Lab, a pharmaceutical firm, announced that its cash deposits with SVB were "insignificant" at around $23 million.
The closure of SVB "will have no impact" on the company's ability to meet its operating and capital expenditure, including wages, it said.
Other companies that publicly underwrite investors include Andon Health, Sirnaomics, Everest Medicines, Broncus Medical, Jacobio Pharmaceuticals, Brii Biosciences, CStone Pharmaceuticals, Genor Biopharma and CANbridge Pharmaceuticals.
Mobile ad tech firm Mobvista and wealth management firm Noah Holdings said their cash holdings at SVB were "minimal" or "intangible".
The popular selfie app Meitu said it had no bank accounts with SVB since 2020. It issued a statement "to avoid any possible public misunderstanding".
Ascletis Pharma, MicroPort NeuroTech, Antengene Corp and Suzhou Basecare Medical Corporation also denied having any deposits or business dealings with SVB.
Pan Shiyi, co-founder and former chairman of Soho China, a major Beijing-based property developer, denied having money in SVB after reports went viral on social media that he had lost billions of yuan.
"We have never opened an account with Silicon Valley Bank, nor made a deposit," he said late Sunday on his Weibo account.