Business
CDC identifies possible safety issue with Pfizer's updated Covid-19 vaccine, but says people should still be boosted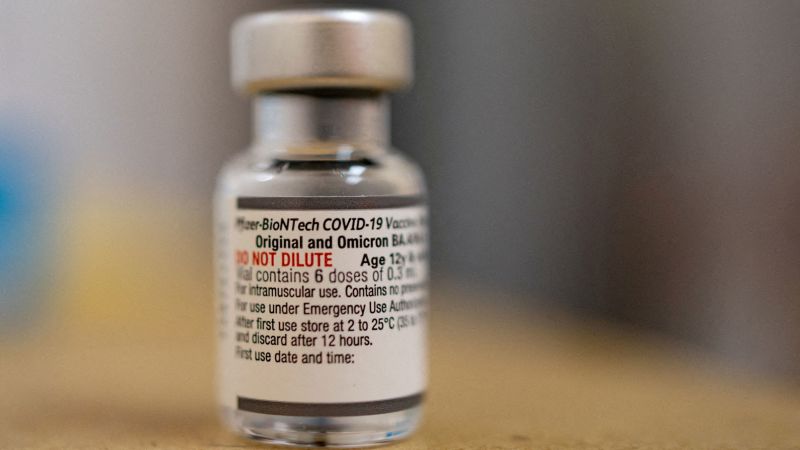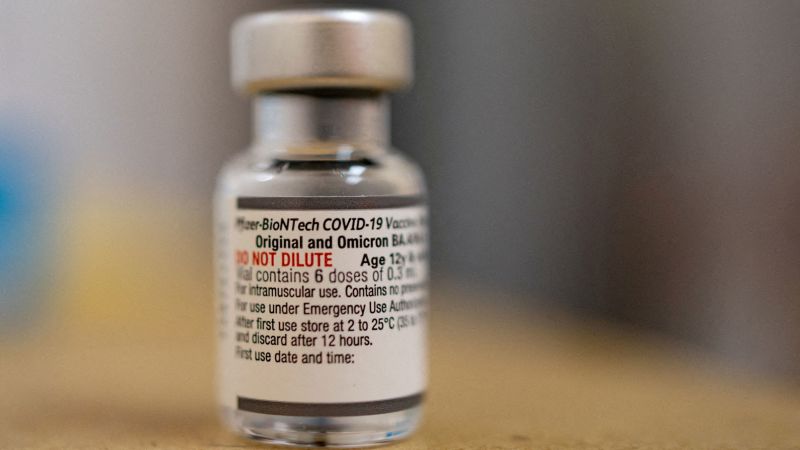 CNN
—

The US Centers for Disease Control and Prevention said on Friday that there is a possible safety issue with the bivalent Covid-19 vaccine made by Pfizer and BioNTech, but that it is unlikely to represent a real risk. The agency said it continues to recommend that people keep up to date with Covid-1[ads1]9 vaccines.
The CDC said one of its vaccine safety monitoring systems — a "near real-time monitoring system" called the Vaccine Safety Datalink — detected a possible increase in a certain type of stroke in people 65 and older who recently received one of Pfizer's updated booster shots.
A rapid response analysis of this signal revealed that elderly people who received a bivalent booster may be more likely to have ischemic strokes in the first three weeks after the shots, compared to weeks four to six.
Ischemic strokes, the most common form, are blockages of blood to the brain. They are usually caused by blood clots.
Vaccine Safety Datalink, or VSD, is a network of large health systems across the country that provides data on the safety and efficacy of vaccines through patients' electronic health records. The CDC said it had identified possible confounding factors in the data coming from the VSD that could affect the data and need further investigation.
Of about 550,000 seniors who received Pfizer bivalent boosters and were tracked by VSD, 130 had strokes in the three weeks after the shot, according to a CDC official who spoke to CNN on condition of anonymity because they were not authorized to share the data . None of the 130 people died.
The number of strokes detected is relatively small, said Dr. William Schaffner, an infectious disease expert at Vanderbilt University and a member of the CDC Advisory Committee on Immunization Practices' Covid-19 Vaccine Work Group.
"These strokes are not a confirmed side effect at this time," he said. "It's like a radar system. You get a blip on the radar and you have to do further investigation to find out if that aircraft is friend or foe."
The same safety signal has not been detected with the bivalent Moderna booster, the CDC said in its alert.
The agency noted that it has looked for and failed to find the same increase in strokes in other large collections of medical records, including those maintained by Medicare, the US Department of Veterans Affairs, as well as its Vaccine Adverse Event Reporting System, known as VAERS.
Neither Pfizer nor other countries using the vaccine have seen any increase in this type of stroke, the agency said, and the signal was not detected in any other databases.
The CDC says it is not recommending any change in vaccination practices at this time and that the risk of Covid-19 for older adults continues to outweigh any safety concerns with the vaccine.
"While the totality of the data currently suggests that it is highly unlikely that the signal in the VSD represents a real clinical risk, we believe it is important to share this information with the public, as we have done in the past, when one of our safety monitoring systems detects a signal", says the notice.
"CDC and FDA will continue to evaluate additional data from these and other vaccine safety systems. These data and additional analyzes will be discussed at the upcoming Jan. 26 meeting of FDA's Vaccines and Related Biologics Advisory Committee."
Pfizer said in a statement Friday, "Neither Pfizer nor BioNTech nor CDC nor the US Food and Drug Administration (FDA) have observed similar findings across a number of other surveillance systems in the US and globally, and there is no evidence to conclude that ischemic strokes are linked to the use of the companies' COVID-19 vaccines.
"Compared to published rates of ischemic stroke in this elderly population, to date the companies have observed a lower number of reported ischemic strokes following vaccination with the Omicron BA.4/BA.5 adapted bivalent vaccine."
The bivalent boosters from Pfizer/BioNTech and Moderna protect against the original strain of the coronavirus as well as the Omicron BA.4 and BA.5 subvariants. Only about 50 million Americans ages 5 and older have gotten them since they were approved last fall, according to CDC data.
Schaffner said he was part of a briefing Thursday with members of the Covid-19 Vaccine Work Group. He could not share specific details about the briefing, but said the security signal was discussed.
His biggest takeaway was that the security monitoring system works.
It is very likely that this is a false signal, he said, but it is being investigated, which is important.
"You want a monitoring system that occasionally sends false signals. If you don't get any signals, you worry that you're missing things."
Schaffner said he would absolutely urge people to get their Covid-19 booster if they haven't yet — even those 65 and older.
"Undoubtedly, the risk of a whole range of adverse events, including hospitalization, is much, much greater with Covid-19 than it is from the vaccine," he said.
He also said that the signal — if real — could be more a factor of numbers than an indication that one manufacturer's vaccine is riskier than the other.
Nearly two-thirds of people in the U.S. who have received an updated booster — 32 million — have received Pfizer, compared with about 18 million Moderna shots.