Business
C919: China's answer to the Boeing B737 and Airbus A320 takes its first commercial flight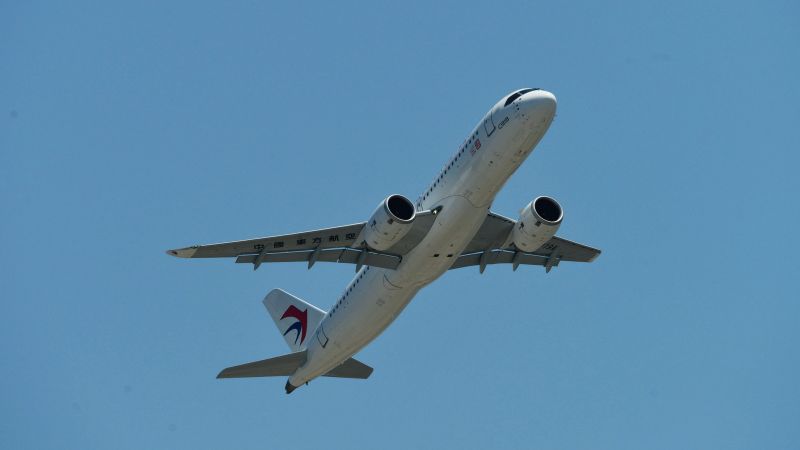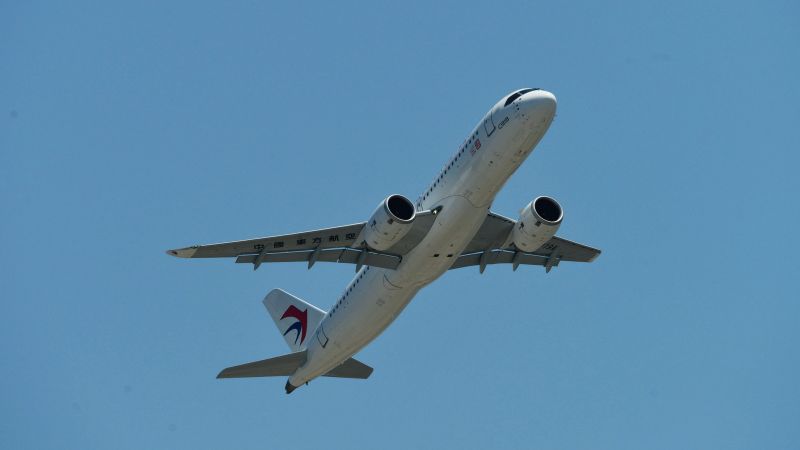 CFOTO/Future Publishing/Getty Images
The Chinese-made C919 will take off from Shanghai Hongqiao Airport on May 28 for its first commercial flight.


CNN
—

China's first large home-made airliner made its first commercial flight on Sunday, flying from Shanghai to Beijing, state-run Chinese news agency Xinhua reported.
The new C919 narrowbody aircraft, flying as China Eastern Airlines flight MU9191, left Shanghai at 10:32 local time for a 2 hour 25 minute journey to the Chinese capital.
After years of research and development, the launch of the C919 is seen as a key moment in Beijing's "Made in China 2025" strategy, which aims to boost local manufacturing, including by reducing dependence on foreign aircraft for its aviation sector.
With a range of up to 5,555 kilometers (3,452 miles), the C919 will take on the world's two major aircraft manufacturers, Airbus and Boeing. It will be a direct competitor to their A320 and B737 narrow-body aircraft, which are most often used for domestic and regional international flights.
Built by COMAC (Commercial Aircraft Corporation of China) in China, the first C919 was delivered to China Eastern Airlines in December 2022 and in the following months has been put through a series of test flights.
The single-aisle twin-engine aircraft has 164 seats in a two-class cabin configuration consisting of business and economy seats.
According to the 2022 Shanghai Science and Technology Progress Report issued by the Shanghai government, 32 customers had placed a total of 1,035 orders for the aircraft by the end of 2022.
Many of the aircraft's main elements such as the nose, fuselage, outer wing, vertical stabilizer and horizontal stabilizer were designed by COMAC.
However, the company enlisted Western companies to assist with some components. This includes the aircraft's LEAP-1C engines, which were developed by CFM International, a joint venture between General Electric and French high-tech industrial group Safran.