Business
Bob Lee dead: Cash App founder dies after stabbing in San Francisco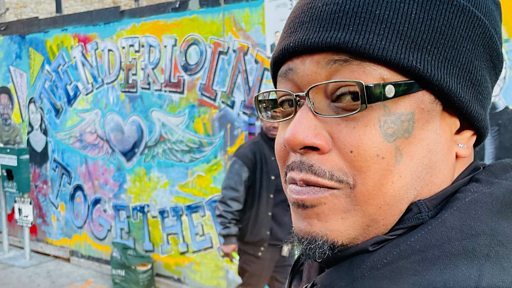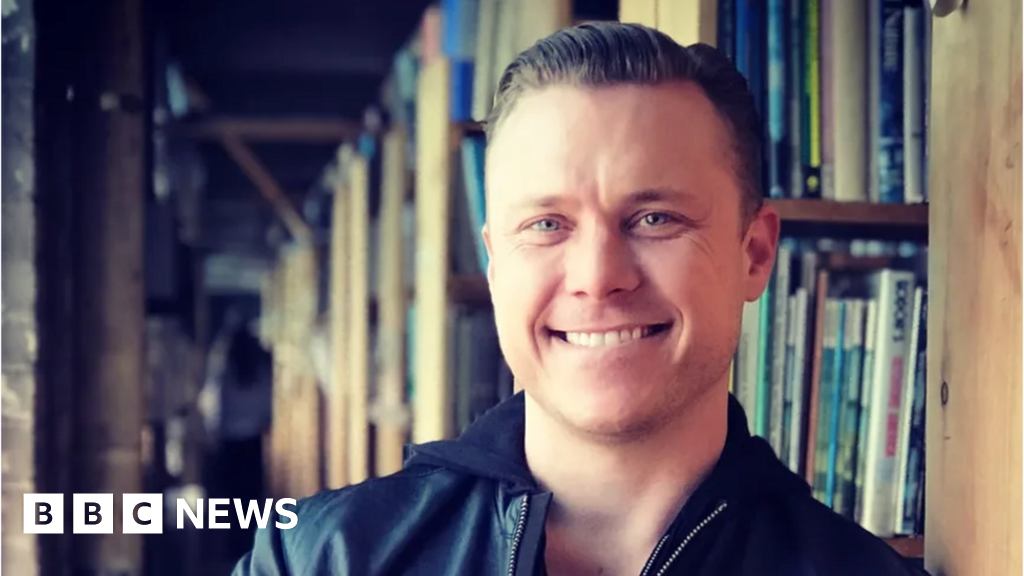 By Brandon Drenon
BBC News, Washington
The founder of multibillion-dollar tech company Cash App, Bob Lee, was fatally stabbed near downtown San Francisco on Tuesday, his family said.
Police found a 43-year-old man with stab wounds and treated him before he later died in hospital.
His father, Rick Lee, confirmed that his son – who was also the former chief technology officer at Square – had been killed.
San Francisco officials have been criticized for their response to a wave of violent crime in recent years.
California police in San Francisco said officers responded to reports of a stabbing on Tuesday at around 02:35 local time (10:35 BST).
The San Francisco Standard viewed CCTV footage showing Mr Lee walking down a deserted alley, apparently looking for help.
It also showed Mr Lee stumbling towards a parked car and lifting his shirt to reveal his wound, but the vehicle drives off before Mr Lee falls to the ground.
They found Mr Lee unconscious on the ground in the Rincon Hill neighborhood with two stab wounds to the chest, according to the San Francisco Chronicle, and began rendering aid before driving him to San Francisco General Hospital.
Mr Lee's father posted a message on Facebook on Wednesday confirming the circumstances surrounding his son's death.
"I just lost my best friend, my son Bob Lee when he passed away on the streets of San Francisco early Tuesday morning," Rick Lee wrote. "Thank you to those who have reached out to support."
Mr Lee lived in Miami, Florida, but he visited San Francisco for a leadership summit and stayed a few extra nights to see friends, according to the BBC's partner, CBS News.
Tim Oliver Lee, Mr Lee's brother, also wrote on Facebook: "He really was the best of us. I was lucky enough to grow up with him and I feel like I've lost a part of myself."
At the time of his death, Lee was product manager at cryptocurrency company MobileCoin.
"He was a generous decent human being who didn't deserve to be killed," Bill Barhydt, CEO of Abra, a cryptocurrency company, said on Twitter, noting that Lee was also a father.
Cash App is a smartphone-based payment app that allows person-to-person money transfers and is now worth $40bn (£32bn), according to Forbes.
Since its launch in 2013, its user base has skyrocketed, reaching seven million monthly active users in 2017, climbing to 30 million in 2020.
Lee's death has led to renewed criticism of violent crime in the Californian city.
Tesla founder and Twitter chief Elon Musk responded to tributes to Lee, saying: "Violent crime in [San Francisco] is appalling, and even if attackers are caught, they are often released immediately."
Data from 2021 shows that residents there face a 1-in-16 chance each year of becoming a victim of property or violent crime, according to the Hoover Institution, a policy research think tank, making the city more dangerous than 98% of American cities.
Homicide has been a particular problem for San Francisco since the pandemic.
There were 56 homicides in the city in 2021 and 2022, and preliminary police data shows there have been 12 homicides in San Francisco so far this year.
San Francisco police have not yet identified a suspect in this case, and no arrests have been made in the ongoing investigation.
Brooke Jenkins, San Francisco District Attorney, tweeted a tip line number and wrote "we do not condone these horrific acts of violence in San Francisco".
San Francisco Mayor London Breed said in a statement that "the killing of Bob Lee is a terrible tragedy" and sought to reassure residents that the city "prioritized public safety".
You may also be interested in: