Business
Biden will announce new rules for airlines and travel sites to be more transparent about surcharges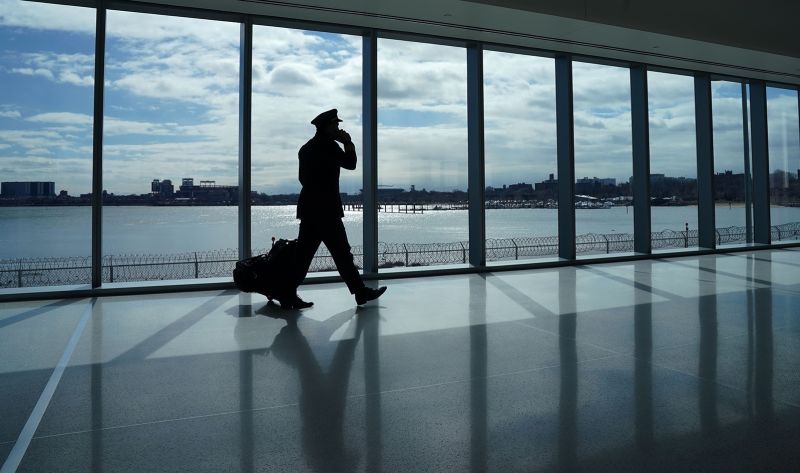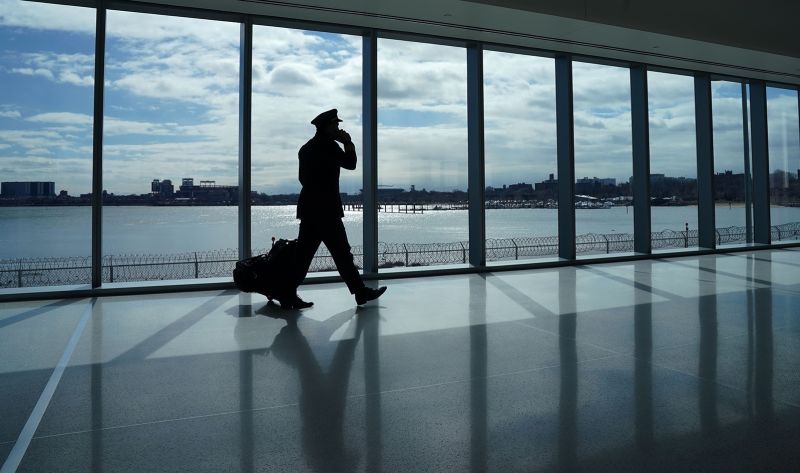 CNN
—

President Joe Biden on Monday announced new rules requiring airlines and travel websites to be more transparent about surcharges customers may be charged, fighting what he called "unnecessary hidden fees"[ads1]; that "weigh down family budgets."
Under the proposed rule, airlines and travel websites "must display in advance — the first time an airline ticket is displayed — any fees charged for sitting with your child, for changing or canceling your flight, and for checked or carry-on baggage," according to a draft news release from the Department of Transportation shared with CNN.
Biden argued that the new regulations would lead to increased competition between carriers.
"Capitalism without competition is not capitalism," he said. "It's exploitation."
For example, Biden said, some airlines charged families with children to sit together. Some airlines charged customers fees for changing flights – even for flights canceled by the airline.
"They cancel on you and you have to pay a fee to rebook," Biden said. "Come on man. It's just not fair. It's not fair."
Biden's comments came during a White House Competition Council meeting. Biden said the group is also looking at reducing or eliminating overdraft fees and termination fees for cell phone carriers.
Passengers deserve to know the true cost of their flights before they buy a ticket, Transportation Secretary Pete Buttigieg said in a statement Sunday.
"This new proposed rule would require airlines to be transparent with customers about the fees they charge, which would help travelers make informed decisions and save money," he said.
Airlines for America, a trade group representing major U.S. airlines, told CNN in a statement: "A4A member passenger airlines — which are fierce competitors — already offer transparency to consumers from initial search to touchdown. American airlines are committed to providing the highest quality of service, which includes clarity regarding fares, fees and fare conditions."
"A4A passenger companies provide details of the breakdown of airfares on their websites, giving consumers clarity about the total cost of a ticket. This includes transparency about taxes and government charges on airfares, which account for more than 20% of many domestic one-stops, return tickets."
Tens of thousands of flight cancellations and delays this summer prompted Buttigieg to order the Transportation Department to publish a new online dashboard to allow passengers to find comparative information about what each of the major U.S. airlines provides to passengers when delays or cancellations are caused by factors. within the airlines' control. Several major US carriers updated their policies in response to DOT calls for more transparency. Airlines have struggled with staffing shortages and summer weather.
Monday's meeting was the third meeting of the White House Competition Council, which was formed last fall and is charged with promoting competition across the U.S. economy and reducing costs for American families. The group consists of eight cabinet members and the heads of seven independent agencies.
The meeting participants included Buttigieg, Secretaries Janet Yellen of the Treasury Department, Lloyd Austin of Defense, Tom Vilsack of Agriculture, Xavier Becerra of Health and Human Services, Director of the Office of Management and Budget Shalanda Young and Chair of the Council of Economic Advisers Cecilia Rouse.