Business
Biden says that Americans can "rest assured" that the banking system is safe after the SVB collapse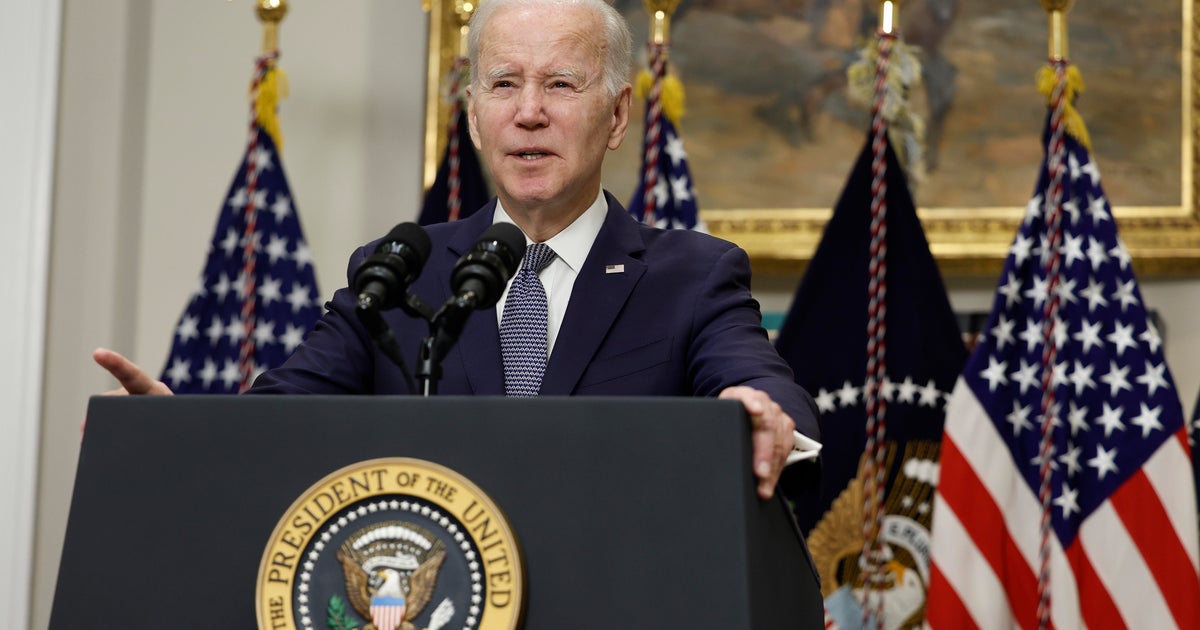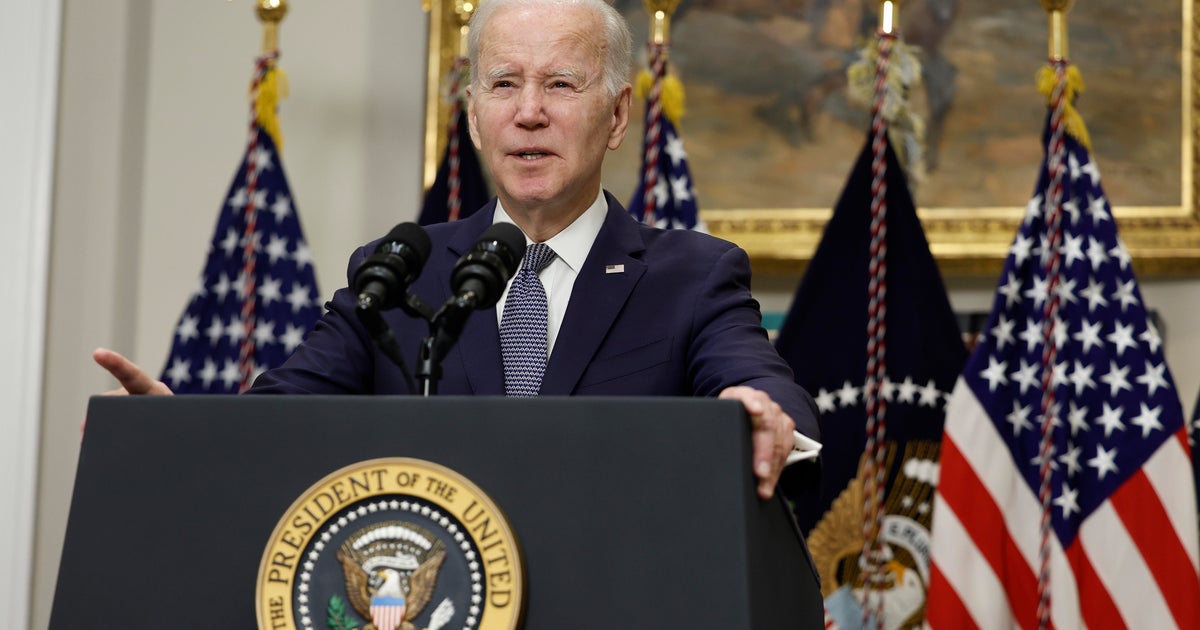 Washington – President Biden tried on Monday to reassure Americans that they can have confidence in the American banking system after collapse of Silicon Valley Bank and allay any concerns about the fallout from the abrupt failure.
"Americans can have confidence that the banking system is safe," Biden said in brief remarks from the White House. "Your deposits will be there when you need them. Small businesses across the country that have deposit accounts at these banks can breathe easier knowing they will be able to pay their workers and pay their bills, and their hard-working employees can breathe easier as we will."[ads1];
The president's comments came after US banking regulators spent the weekend working on a plan to bolster public confidence in the soundness of the financial system and limit spillovers from the closure of Silicon Valley Bank last week.
The Biden administration This was reported by officials on Sunday that depositors with accounts at Silicon Valley Bank will have access to all their money starting Monday, and "no losses associated with the dissolution of Silicon Valley Bank will be borne by the taxpayer."
The emergency action "protects" all depositors, said Treasury Secretary Janet Yellen, Federal Reserve Chairman Jerome Powell and Federal Deposit Insurance Corporation (FDIC) Chairman Martin Gruenberg.
Mr. Biden reiterated during his remarks that "no loss will be borne by taxpayers," and said the money would instead come from fees banks pay to the deposit insurance fund.
"Every American should feel confident that their deposits will be there if and when they need them," he said.
However, investors in the banks will not be protected, the president said, and management will be fired.
"They deliberately took a risk, and when the risk didn't pay off, investors lose their money. That's how capitalism works," Biden said.
The president also called for a "full accounting" of what led to the collapse of Silicon Valley Bank and another institution, Signature Bank of New York, which was taken over by state regulators on Sunday, and how to hold those responsible accountable.
"No one is above the law," Mr. Biden said.
The president said he intends to ask Congress and banking regulators to strengthen rules for banks to avert future failures.
"Americans can rest assured that our banking system is safe. Your deposits are safe," he said. "Also let me assure you that we will not stop at this. We will do whatever it takes."
Mr. Biden spoke at the White House before traveling to San Diego, California, for meetings with Australian Prime Minister Anthony Albanese and British Prime Minister Rishi Sunak.
California regulators shut down Silicon Valley Bank the following Friday depositors rushed to withdraw money last week due to concerns about its balance sheet, and the FDIC was named receiver.
At 40 years old and ranked as the 16th largest bank in the US, Silicon Valley Bank catered heavily to the technology industry and was used by many startups and venture capital firms. It is the largest financial institution to collapse since Washington Mutual at the height of the 2008 financial crisis.
In addition to the federal government propping up deposits at Silicon Valley Bank and Signature Bank, the Fed announced it is setting up a new emergency lending program, called the Bank Term Funding Program, "to ensure banks have the ability to meet the needs of all their depositors."
The FDIC runs the day-to-day operations of Signature Bank, New York Gov. Kathy Hochul said Monday, and all deposits, including those above the agency's $250,000 insurance cap, will be protected.
"Our view was to make sure that the whole banking environment here in New York was stable, that we can project calm, that this is a time where we could manage some tight situation and to make sure that it didn't get worse," she said .
Hochul said the closing of Signature Bank "didn't happen in a vacuum," but rather was the effect of depositors watching what was happening at Silicon Valley Bank.
Yellen ruled out a federal bailout for Silicon Valley Bank's investors, tells "Face the Nation" in an interview that "we will not do that again".
The president said in a statement Sunday that the steps his administration and banking regulators agreed to protect American workers and small businesses and keep our financial system safe.
"The solution also ensures that taxpayers' money is not put at risk," he said. "The American people and American businesses can have confidence that their bank deposits will be there when they need them."