Business
Banks had a meltdown. What comes next?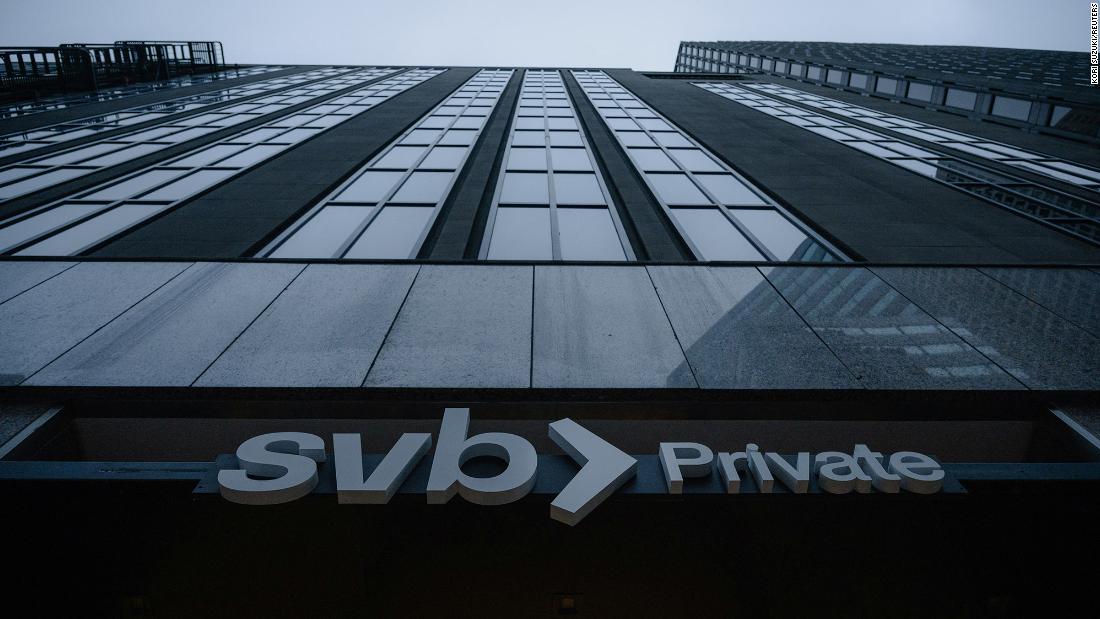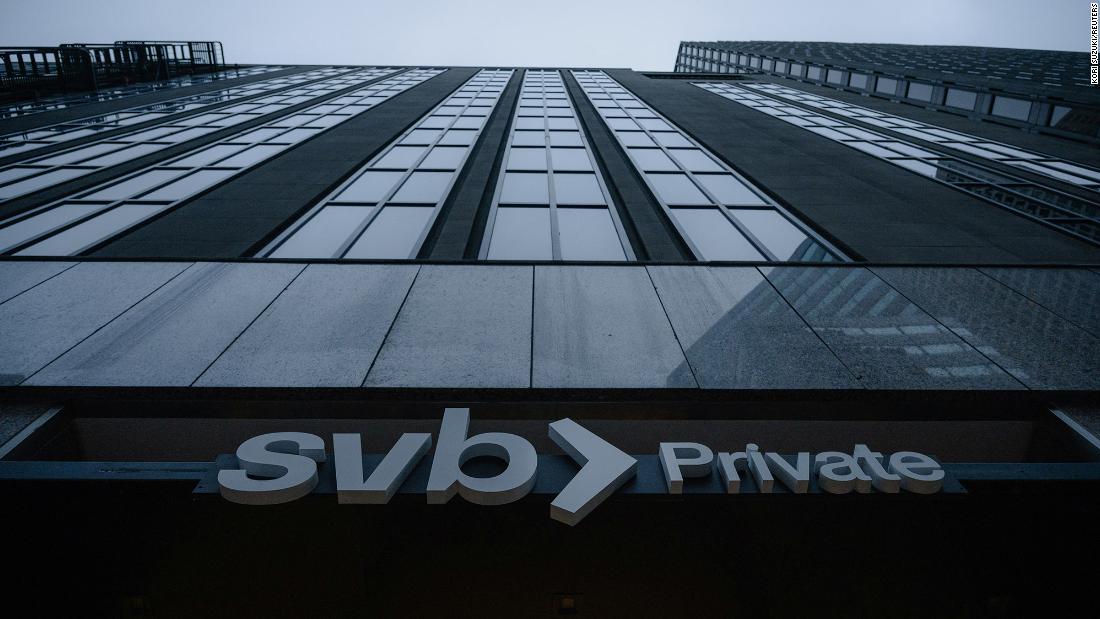 New York (CNN) Global banks have just endured their worst week since 2008. So what's next?
The fallout from this month's banking crisis — the surprise bank runs and collapses of Silicon Valley Bank and Signature Bank — has been widespread. In the aftermath, the global banking system has been shaken.
More volatility is in store for the week ahead. But that does not mean that this is a repeat of the global financial crisis 1[ads1]5 years ago. Everyday customers' deposits are guaranteed, and regulators around the world say the banking system remains healthy.
Credit Suisse and First Republic: Two more banks faltered but held steady throughout the week. Beleaguered megabank Credit Suisse announced last week that it will require up to $53.7 billion in support from the Swiss central bank to stay afloat. Meanwhile, First Republic bank received a $30 billion lifeline Thursday from some of the biggest banks in the United States.
Still, these lifelines may not be enough to keep them afloat. U.S.-traded shares of Credit Suisse fell nearly 7% and First Republic shares plunged about 33% on Friday. JPMorgan analysts wrote this week that a UBS takeover of Credit Suisse seems likely.
U.S. commercial banks' profits have been under pressure from declining asset quality, slowing loan growth and rising deposit rates, said Seema Shah, global chief strategist at Principal Asset Management.
But SVB and Signature Bank were unique in that much of their deposit bases came largely from the struggling tech and crypto sectors. Those banks also held an unusually large share of customers' deposits in government bonds — which had fallen in value when the Fed began raising interest rates, she said.
First Republic doesn't have the same problems that Silicon Valley Bank did. Long-term government bonds made up 55% of all SVB assets and only 15% of First Republic's.
"Ultimately, investors must decide whether these individual/idiosyncratic crises add to growing concerns, or mark the start of crisis contagion," Shah wrote in a note last week.
Another red flag: But these meltdowns may not be completely unique.
Before the collapse, SVB had become the largest borrower of the Federal Home Loan Bank of San Francisco. The FHLB has been called a "lender of second last resort" by Fed staff. Silvergate Bank, another recently collapsed bank that heavily supported the cryptocurrency sector, also borrowed heavily from the FHLB system, according to the Brookings Institution.
First Republic has also been a major borrower from the FHLB. The bank had about $14 billion in loans from them at the end of 2022, up from just $3.7 billion in 2021.
Another bank that has taken out significant FHLB loans in San Francisco is Western Alliance. Shares in the regional bank were also troubled this week, ending Friday down more than 15%.
That doesn't mean banks that take money from the FHLB and participate in the Federal Reserve's emergency lending program, which lent $12 billion to banks this week, are in big trouble.
"There is nothing wrong with using lender-of-last-resort tools to manage an overheated economy," Bank of America economists Ethan Harris and Shruti Mishra wrote on Friday.
But it raises red flags. There has been a sharp increase in borrowing from the Fed's discount window to $153 billion from $5 billion just last Wednesday. It is the largest loan amount that has been registered.
"The sharp increase in banks' emergency loans from the Fed's discount window speaks to the funding and liquidity strain on banks, driven by weakened depositor confidence following a banking downturn and two bank failures," Moody's analysts wrote last week. said, is "in line with Moody's negative view of the US banking system."
Be alert, but don't panic: So what's a concerned investor, or bank customer, to do? Keep calm but vigilant, say analysts. – When we look ahead, investors will have to monitor what happens in regional banks with deposits and lending to consumers and lending to companies, says Torsten Slok, chief economist at Apollo Global Management.
Meta's about-face
Meta Platforms shareholders rejoiced last week after founder and CEO Mark Zuckerberg announced a long-awaited shift in the company's strategy and measures to boost its balance sheet.
The tech giant said last Tuesday that it plans to cut another 10,000 workers, marking the second massive round of layoffs in four months. Zuckerberg said in a letter to employees the same day that the company is turning its focus away from the metaverse to artificial intelligence.
These changes come after Facebook changed its name to Meta last year to mark its costly shift to the virtual world. Shareholders reacted negatively to the company's strategy and demanded that it cut costs as the Federal Reserve raised interest rates, adding pressure to markets and the economy. Shares in the stock consequently fell around 70% in 2022.
So, what does Meta's about-face mean? Analysts say these cost-cutting measures and the move to AI are what Wall Street has been waiting for all along.
Investors certainly seem pleased. Shares of Meta rose almost 9% last week.
"The layoffs have been music to the ears of investors fed up with Zuckerberg and Facebook spending money like a 1980s rock star in recent years," said Dan Ives, senior equity analyst at Wedbush Securities.
The company's shift in focus on AI has helped convince investors that Meta is focused on improving current performance rather than the metaverse, which could take years to monetize.
What's more, the company's prioritization of AI comes as competitors strengthen their own stakes in the space, suggesting that Meta doesn't want to lag behind other tech giants in the AI ​​craze. Microsoft said in February that it was using the technology that powers ChatGPT for its search engine, Bing. Google announced its own AI product, Bard, a day earlier.
While some think Meta is out of the woods when it comes to the big issues, it will likely have a tough road ahead of it when it comes to competing with its tech giants.
"There is a game of thrones going on in technology around AI," Ives said. "They have clear growth challenges going forward."
Next
Monday: European Central Bank (ECB) President Christine Lagarde speaks; Weekly reserve balances at the Federal Reserve Banks are released.
Tuesday: Existing home sales in the US.
Wednesday: The FOMC publishes its latest policy rate decision and economic projections. Federal Reserve President Jerome Powell answers questions from reporters.
Thursday: Bank of England publishes its latest policy rate decision; US building permits, new home sales and initial unemployment claims.
Friday: US core durable good orders and PMI.