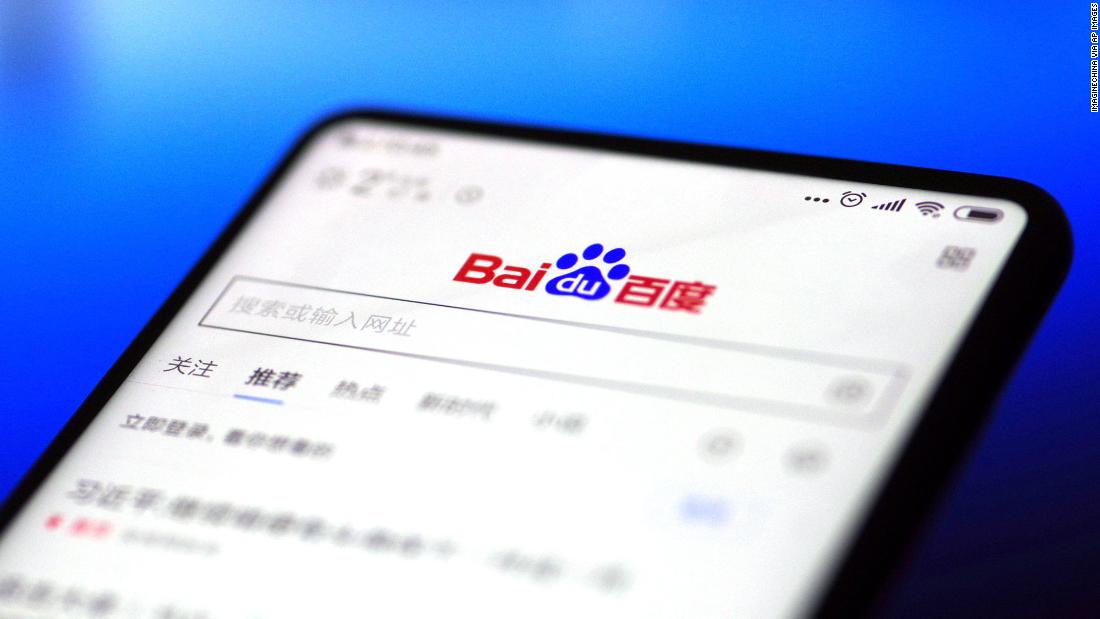 The company reported sales of 28 billion Chinese yuan ($ 4 billion) for the last quarter, beating analysts' expectations. This amount is flat compared to the same period last year, but it is more than 6% higher than Baidus last quarter.
Baidu still lost money – 6.3 billion Chinese yuan ($ 898 million) – in the quarter. But the company's results were enough to boost investor optimism. Baidu shares rose more than 4% in afternoon trading Wednesday night in New York.
Investors needed a solid show this week. Baidu's shares have fallen 32% so far this year as the company's main business, online marketing, is threatened by increased regulation of online content in China, as well as the country's broader economic downturn.
To address these issues, Baidu is trying to diversify the business. The latest income report suggests that the company has something to show for this effort.
A bright spot has been
iQiyi
(

IQ

)
an online video streaming service in which Baidu has a stake. Netflix of China revenues jumped 7% year over year to more than $ 1 billion. Subscribers rose 31% from a year ago to almost 106 million.
iQiyi went public in the United States last year. The Nasdaq-listed startup mainly competes with Alibaba-owned Youku and Tencent Video, and has begun to create its own original content.
Baidu's mobile efforts are also driving growth. The company began inviting developers last year to create "mini" versions of apps that can run within the company's main mobile app, and analysts believe they have a strong potential for revenue generation.
Baidu CEO Robin Li told analysts Wednesday night that the company's marketing efforts and mobile programs are strong, creating a cycle of positive reinforcement.
By expanding Baidu's offering, Li said the company can convince publishers and service providers to work more with Baidu platforms. It attracts more users. Baidu's app attracted 189 million active users daily in September, a 25% increase over the same time last year, he added.
years ago.
Source link