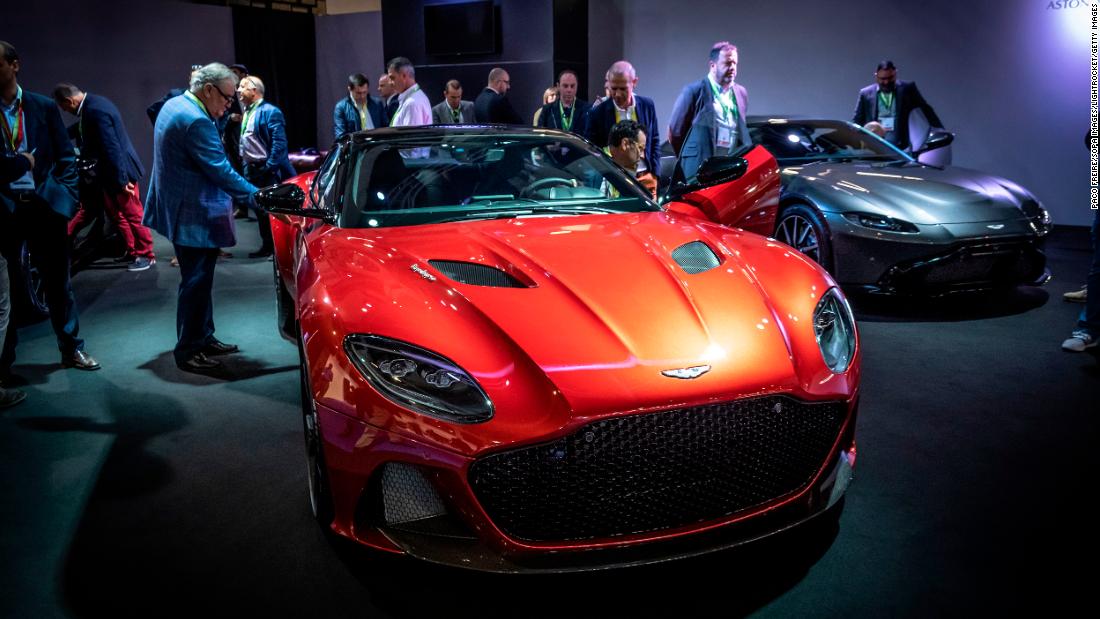 The company's stock plunged 23% into the early trading in London and dipped below £ 800 ($ 996) per share.
Car manufacturer blamed macroeconomic uncertainty and weakness in British and European markets for cuts. It now expects that full-year car sales for the full year will be between 6,300 and 6,500 cars – about 11% lower than expected in May.
"We are disappointed that short-term wholesalers have fallen below our original expectations," said Andy Palmer, president and CEO of Aston Martin Lagonda, in a statement. "Today, we are taking decisive steps to manage the inventory and brands of Aston Martin Lagonda in the long term."
In the first half of the year, sales of car sales in the UK fell by 1
7% compared to the same period a year ago. In the rest of Europe, sales fell by 19%.
There were a couple of bright spots. Growth in the Americas and Asia Pacific increased 54% and 24% respectively during the first six months of 2019.
The company also lowered its adjusted operating margin for the year to 8%, down from 13% earlier.
Source link