Business
Apple's Tim Cook takes 50% pay hit after feedback from shareholders | apple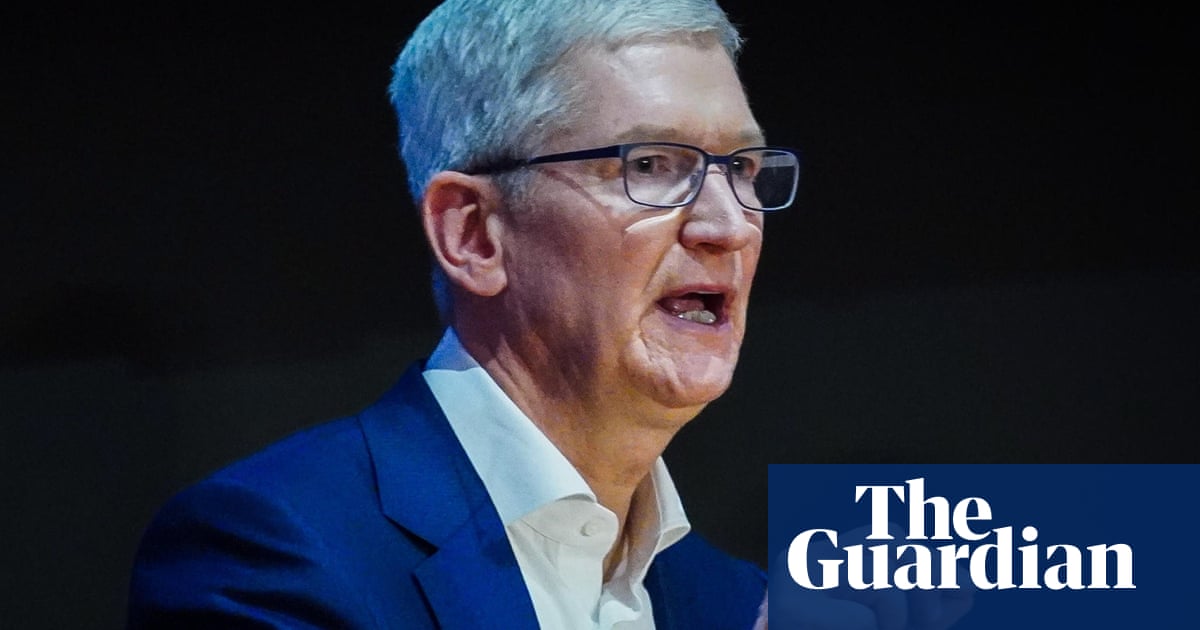 Apple chief executive Tim Cook is expected to see his pay cut by almost 50% this year to around $49m (£40m) after the billionaire boss told the company to "adjust compensation" in light of feedback from disappointed shareholders. by the fall in the company's share price.
Cook, 62, who became CEO after co-founder Steve Jobs stepped down before his death in 2011, was paid $99.4 million in 2022 and $98.8 million in 2021[ads1]. But the company said in a regulatory filing late Thursday night that it had set a "target compensation" of $49 million for 2023.
"The compensation committee balanced shareholder feedback, Apple's exceptional performance and a recommendation by Mr. Cook to adjust compensation in light of the feedback he received," Apple said in the filing.
Cook's annual base salary and bonus will remain unchanged at $3 million and $6 million, respectively. But the "targeted" amount he will be given in stock-based bonuses will drop from $75 million last year to $40 million this coming year.
The amount given in share bonuses will also be more dependent on Apple's share price performance than it was last year. Now 75% of the share bonus is dependent on Apple's stock market performance, up from 50% last year.
Apple shares have fallen 23% over the past 12 months to $133.41 at the close on Thursday, raising concerns among some shareholders.
The company said 64% of shareholders supported the pay plans at last year's annual meeting, but acknowledged there had been a "notable year-on-year decline, as our annual say on pay proposals have received much higher levels of shareholder support for many years" .
The shareholder advisory service Institutional Shareholder Services last year urged investors to vote against Cook's pay package, saying there were "significant concerns" about the "design and scope" of the package. ISS pointed out that Cook was paid 1,447 times more than the average Apple employee.
Apple said it had reached out to investors to hear their concerns. "Those shareholders we spoke with who did not support our 2022 say on pay proposal consistently cited the size and structure of the 2021 and 2022 stock awards granted to Mr. Cook as the primary reason for their voting decision," the company said.
"Balancing shareholder feedback, a desire to continue to create meaningful performance and retention incentives, and Mr. Cook's support for changes to his compensation to reflect the feedback received, the Compensation Committee maintained the cash components of Mr. Cook's 2023 compensation and reduced his target equity. assign grant value," it added.
Cook's total salary of $99.4 million last year included $630,600 in personal security expenses and $712,500 in private jet use. His 2022 salary was slightly higher than the $98.8 million collected in 2021, but it was more than 570% higher than the $14.7 million he was paid in 2020.
Cook, who has a personal fortune of more than $1 billion, according to the Bloomberg Billionaires Index, has said he plans to give away his entire fortune before he dies. In 2015, he told Fortune magazine that he planned to donate all his wealth to charity after providing for his then 10-year-old nephew's education.