Business
Alabama McDonald's gunman killed by armed father who is injured in shooting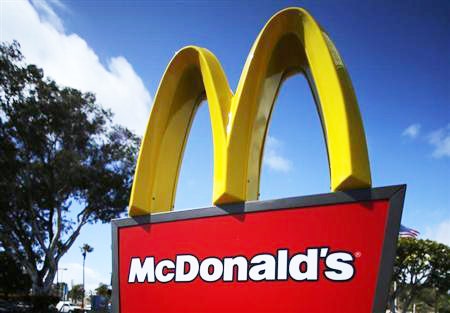 A brave dad obviously discovered fire on a masked gunman in an Alabama McDonalds on Saturday when he killed the intruder with serious injuries.
The unidentified father left the establishment with his sons when a masked man walked into Birmingham fast food restaurant and started shooting, WBRC reported. The father returned to fire, and during the subsequent shooting, the gunman, the father and one of the man's teenage sons were hit, according to the station.
The shooter, who was not identified, later died of his injuries. The other two injuries were not considered life threatening.
Markus Washington, one of McDonald's employees, told WBRC TV that he took two quarters of a pound when bullets began to fly. Washington said he ran into the freezer, where he heard about 1[ads1]5 shots kicked.
"I feel grateful," he told the station. "Wrapping my head around everything, I just wanted someone to come wake me up from this nightmare."
Washington, unaware of the shooting spot that took place outside the freezer door, feared the worst.
"Everything we hear is like another shot, so in my mind, I imagine everyone's dead. He's looking for us," he said. Washington added that he was grateful, the armed customer was there.
"Wrap my head around everything, I just wanted someone to wake me up from this nightmare."

– Markus Washington, McDonald's employee
He is my hero. Because I can only imagine how it would go if he was not armed. We can not be here to have this interview, Washington said.
The father is not expected to prosecute, police said.
The authorities are now working to determine the shooter's motive: Has he planned to rob the restaurant? Measure an employee? Or was it even more offensive?
"This is difficult for both families. The gentleman who unfortunately lost his life, the teenager in hospital, recovers from his injuries and dangers, which also comes from his injuries," said the lawyer in Birmingham police Sgt. Bryan Shelton said, according to WVTM-13. "It's not easy to be a father and see that your child is injured, get hurt like that. It's a truly heartbreaking experience. "