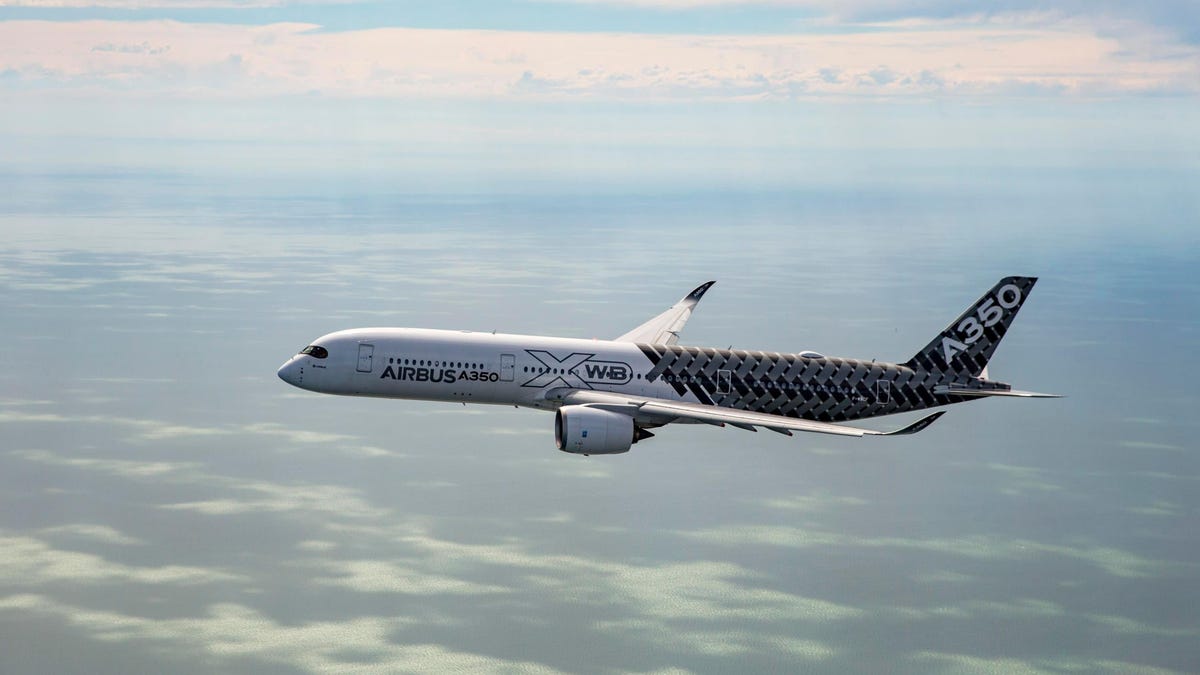 Your aircraft could soon keep track of everything from your preferences for snacks on the run to the length of your swim.
Airbus announced this week that it began testing a new system to monitor flight experience – including bathroom breaks and passenger preferences – a more detailed process that would help streamline the flight crew service and provide a "more personalized travel experience "to travelers. The so-called Airspace Connected Experience will allow passengers to remotely order food and drink and set preferred seating positions, such as see customized entertainment and ads including airport offers.
Collecting data on everything from what passengers prefer to eat to what they like to shop or watch while on the run creates huge revenue opportunities for the airlines. Digitization of the in-flight experience is also intended to improve efficiency, cut costs and build a wealth of data on flight operations.
Prominent features of the tracking system include monitoring everything from passenger seat belt attachment – a task traditionally performed by human flight attendants – with green or red signals, according to Bloomberg to the time a passenger spends in the toilet. A spokeswoman for Airbus told Gizmodo by email that the belt sensor system would allow the flight crew to notify an extended passenger of this or to avoid interfering with a sleeping passenger who has the belt already attached.
Airbus is also which tests camera systems outside toilets to keep track of passenger waiting times and to avoid service on hold. A spokesperson told Gizmodo via email that this system "will help airlines provide passengers with the right amount of amenities / facilities they need on board, especially knowing the level of demand during the high season. The sensors can also alert cabin crew if someone has been locked in the flame for a very long time – which may be sick or in need of help. "
The Airbus representative said the toilet cameras would be tasked with tracking things like how many people waited in line and at what times , as well as how fast the line goes through, but the company did not answer further questions about how the blurry system would work, instead it pointed to a image of the platform published on Condé Nast Traveler and showing blurry faces which appears to raise more questions than it answers.
In an April press release Airbus stated that in addition to data on passengers being made available to the flight crew, it is also planned that consolidated information may also is uploaded to the Skywise cloud for subsequent trend analysis. "(Skywise is the Airbus-developed open data platform.) In addition, in this week's release Airbus argued that passengers would receive customized experiences "specifically geared to individual needs and preferences, based on available data" and "a bespoke inflight offer [in-flight entertainment]. "
But when commenting on what information could be stored, the Airbus spokesperson told Gizmodo in a response about seat belt sensors and toilet tracking that for" all of these cases, no passengers & # 39; track & # 39; and their identity or personal information is not stored. " Asked if the system would track things like death tary preferences or entertainment and ads, the spokesman replied: "No. Skywise is for equipment trend / reliability analysis. It does not track passengers. "
When asked if Airbus would make money from the data collected, the spokesperson provided a somewhat confusing answer:
When it comes to" making money "on data, the answer was & # 39; no & # 39;

Knowing what cooks food in the oven, or knowing how many pax queues outside a loo, is not something that can or can be monetized. Rather, that type of data makes it easy for airlines to operate a more efficient service, ensuring that passengers have everything they need – from delivering the right meals, to having enough on the plane, especially during holidays.
Great! May be. But as far as the implication that data on the plane could not make money, that is simply not true. There is every reason to believe that passengers' activities on a flight will provide recoverable data that can be valuable to other airlines, aircraft manufacturers, credit card companies and god knows who else.
Asked if it could provide a copy of the terms of service that passengers would sign before flying on an aircraft equipped with the system, AirBus explained that these documents will be handled by the individual airlines after the testing is completed. So unfortunately, there is no way to get what rights you want to give up before this system makes its way to a diffuse set of airlines with slightly different deals buried among countless pages.
Let's recreate here: The AirBus system tracks many activities that passengers perform while on the flight (and that list of activities can certainly be larger), but according to AirBus, "I do not repeat," does not track passengers. "If that type of hair radiation and lack of direct communication makes you feel good about getting on a plane that weighs hundreds of tons at hundreds of miles per hour and is welcome aboard. We hope you enjoy flying the friendly skies to the future of data, and that everything works better than it did when we thought it was not so important to let the stupid social networks gather all sorts of data.
Airbus said it is currently testing the system aboard the A350-900 Flight Lab Bloomberg further reported that the company "plans to introduce it to the A321 family in 2021, followed by the larger A350 series two times two years later."
Tracking things as if all seat belts are tight before starting and following with which toilets that need to be pre-filled will undoubtedly give the flight crew a say in the efficiency, but at the same time, without a clearer idea of ​​how this data is used, the Connected Experience raises many questions questions like: Do we really want to hand over personal data bins every time we fly? Is this really necessary? Is biometric screening serious not?
Source link