Business
After problems with infant formula, Abbott Laboratories under DOJ investigation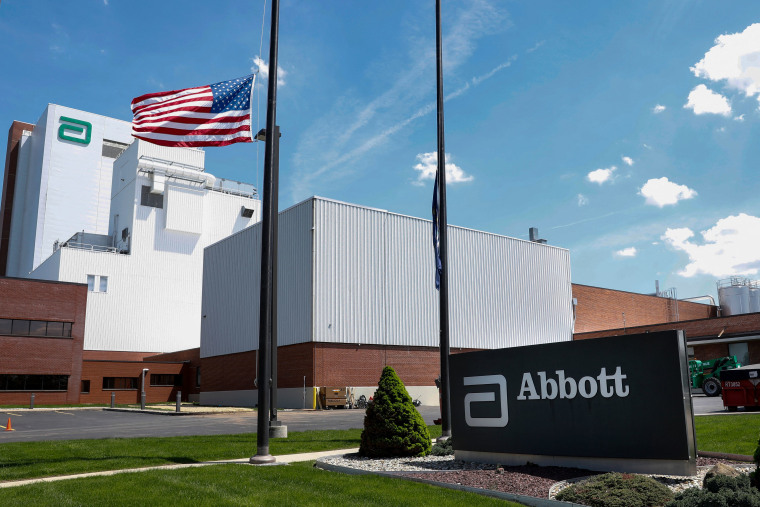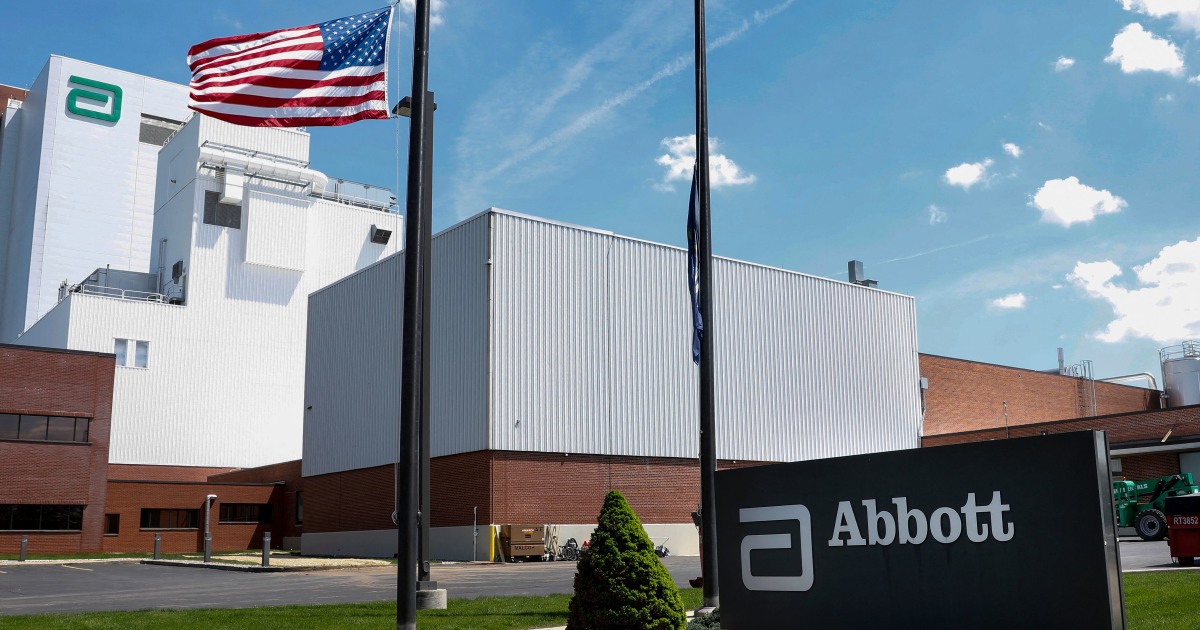 Abbott Laboratories is under investigation by the U.S. Department of Justice, the company confirmed Friday, nearly a year after it closed a baby formula plant in Michigan after illnesses were reported.
Abbott did not specify which aspect of the company is under the Justice Department's scrutiny.
"The DOJ has informed us of the investigation and we are cooperating fully," a spokesperson for Abbott said in a statement to NBC News.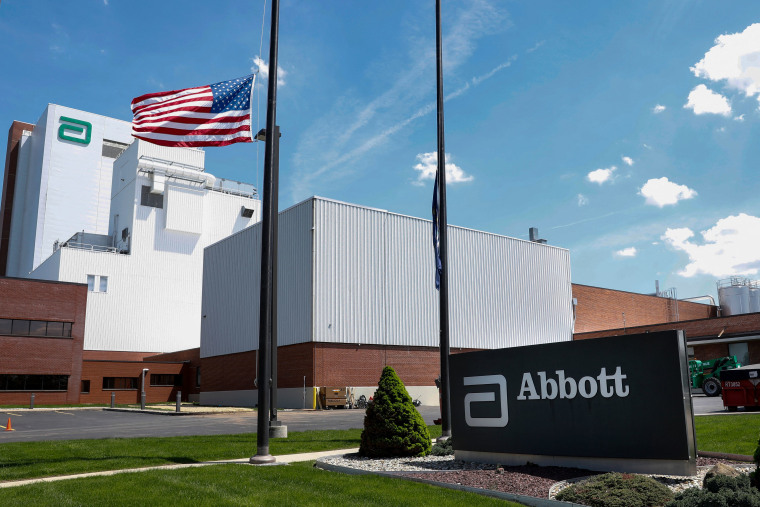 The Wall Street Journal reported earlier Friday that the Justice Department was investigating conduct at Abbott's facility in Sturgis, Michigan, citing people familiar with the matter and whom it did not name. NBC News has not independently confirmed the nature of the investigation. The Justice Department did not immediately respond to a request for comment from NBC News.
Abbott voluntarily shut down production at its Sturgis infant formula manufacturing facility on February 17, 2022, after infants who consumed infant formula made at the facility became ill.
The closure contributed to a nationwide shortage of infant formula.
Four infants, two of whom died, were sickened by a rare bacteria after eating powdered formula made at Abbott's Michigan factory.
Federal investigators were unable to definitively determine the source or sources of the bacteria, Cronobacter sakazakii, which can cause serious illness.
The company signed a consent decree with the federal government in May that laid out what it would do before reopening the facility.
The Food and Drug Administration said when the proposed consent decree was announced that "the government alleges that powdered infant formula manufactured at Abbott Nutrition's Sturgis facility was adulterated because it was made under insanitary conditions and in violation of applicable good manufacturing practice requirements."
Production at the Michigan plant, which makes three of the country's most popular brands – Similac, Alimentum and EleCare – resumed in June.
Abbott Labs previously said it was "continuing[s] to improve our manufacturing and quality processes to ensure our products remain free of Cronobacter Sakazakii" and had "already begun implementing corrective actions and improvements at the facility."
The company also said the lack of a genetic match between sick infants and the formula confirmed its own internal tests showed no link, and it said it has not found the bacteria in any of the products distributed.