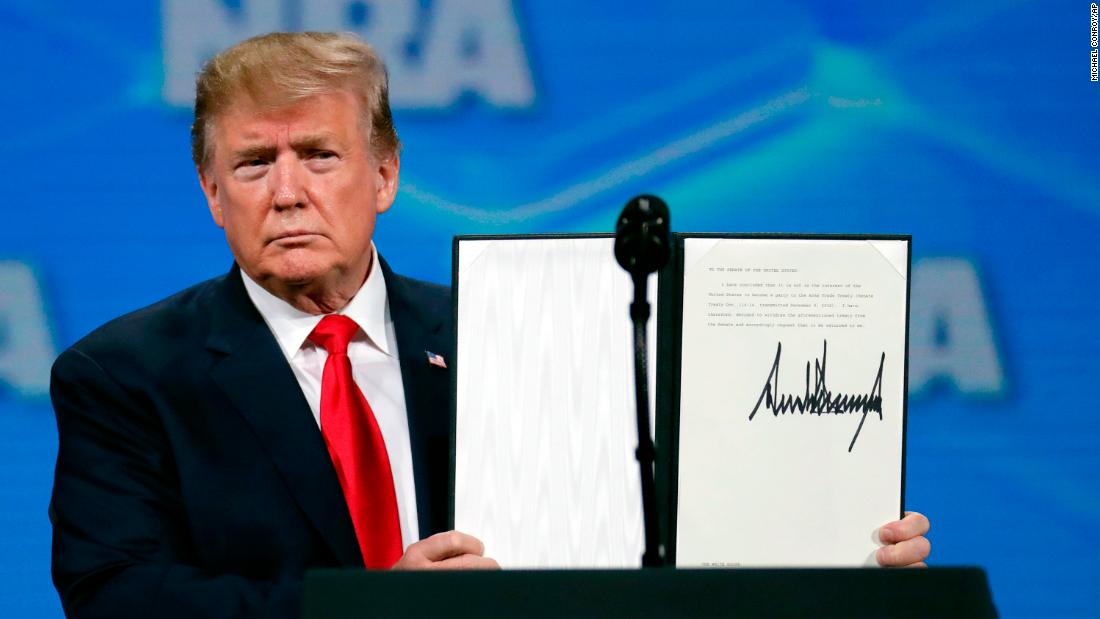 The economy added 263,000 jobs in the month of April, and unemployment is now only 3.6% – the lowest since 1969! On top of the better-than-expected GDP news last year, it is now clear that President Donald Trump is monitoring an economy that runs gangbusters.
And yet for all the successes of the economy – and the fact that a majority of Americans (56%) give him credit for his handling of the nation's economy. Trump's job approval rates remain occupied in the low 40s, a dangerous place to be for a senior president who hits a re-elected bid.
That brings me to a radical idea I've been kicking around for a while now: Trump's best chance of winning would be to stop issuing statements ̵
1; or tweets – about anything but the economy. And to cut all the sentences and tweets down to, about one, one a day.
No Mueller report. No naming of potential democratic candidates. No nothing – other than talking or talking about the current state of the economy. And do it once a day.
Yes, such a strategy can lead to accusations that Trump is hiding from the media. Or that he walks away from things like building the border wall as his base clearly appreciates.
But such an extreme approach to his public statements will also give Trump the best opportunity to bridge the current gap between people who think he does a good job on the economy (a majority of the audience) and people who approve the job he generally (43% in the latest CNN-SSRS survey).
This gap seems quite clear as a result of people not like Trump and his general approach – bragging, bullying etc. – to the job. What better way to get people to focus on from the Trump presidency, they (the economy) likes than to reduce the part they don't like (Trump personally)?
To be clear: This will never happen . Trump is not capable of the type of discipline it would require. And although he was, other issues would probably throw up what he and his advisors would feel compelled to address.
But I suggest doing this point: Trump's biggest obstacle to another term is his personality and behavior in the office.
The Point : A less divisive – and less abnormal – Republican president, with the same economic record over two plus years of his designation, would be fit for re-election. Trump, because he's Trump, isn't.
And now, the week in 33 headings:
Monday
Tuesday:
Wednesday:
Thursday:
Friday:
Friday:
Source link