Business
$90 cream and $10 toothpaste: Companies target heavy users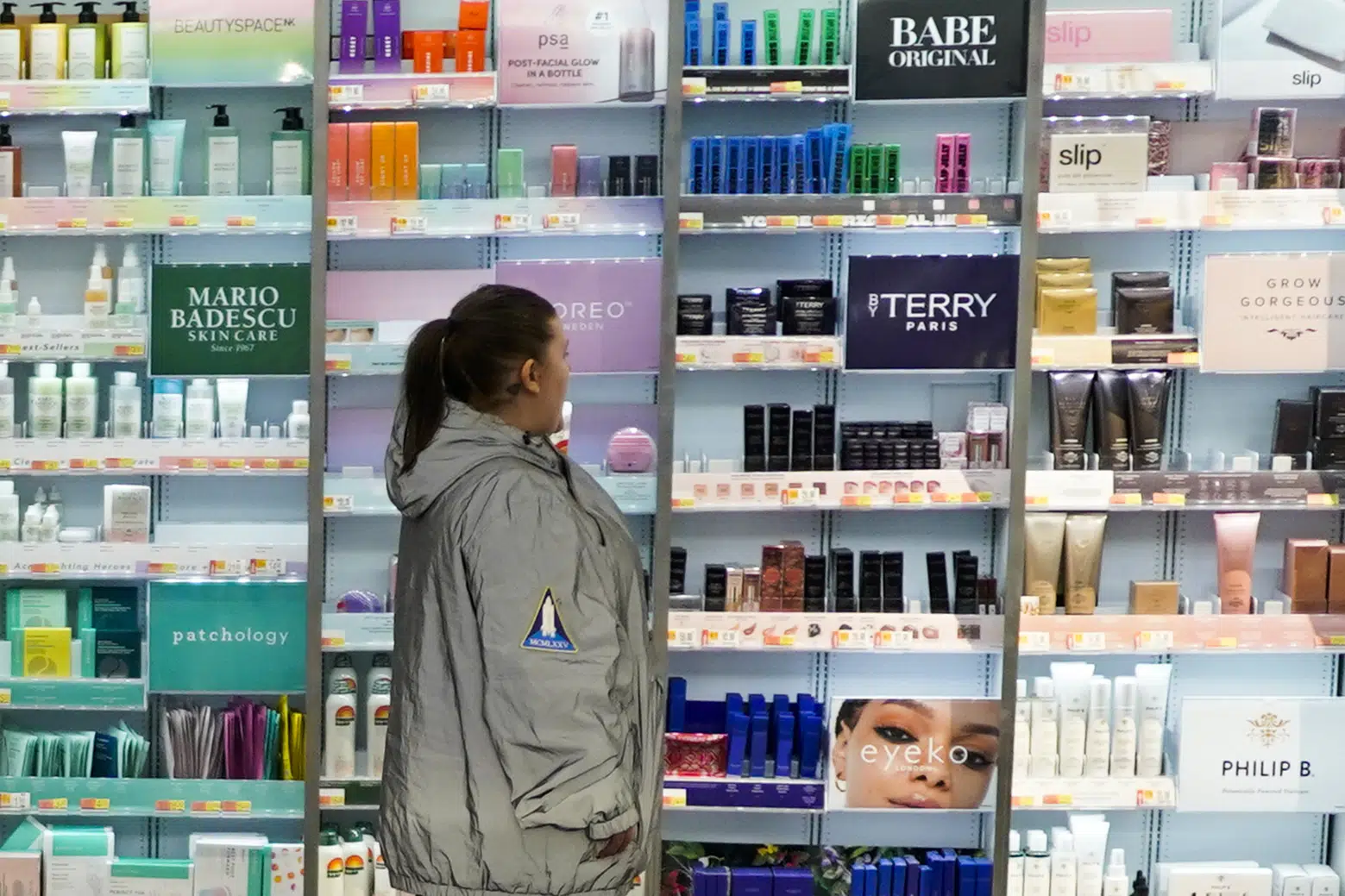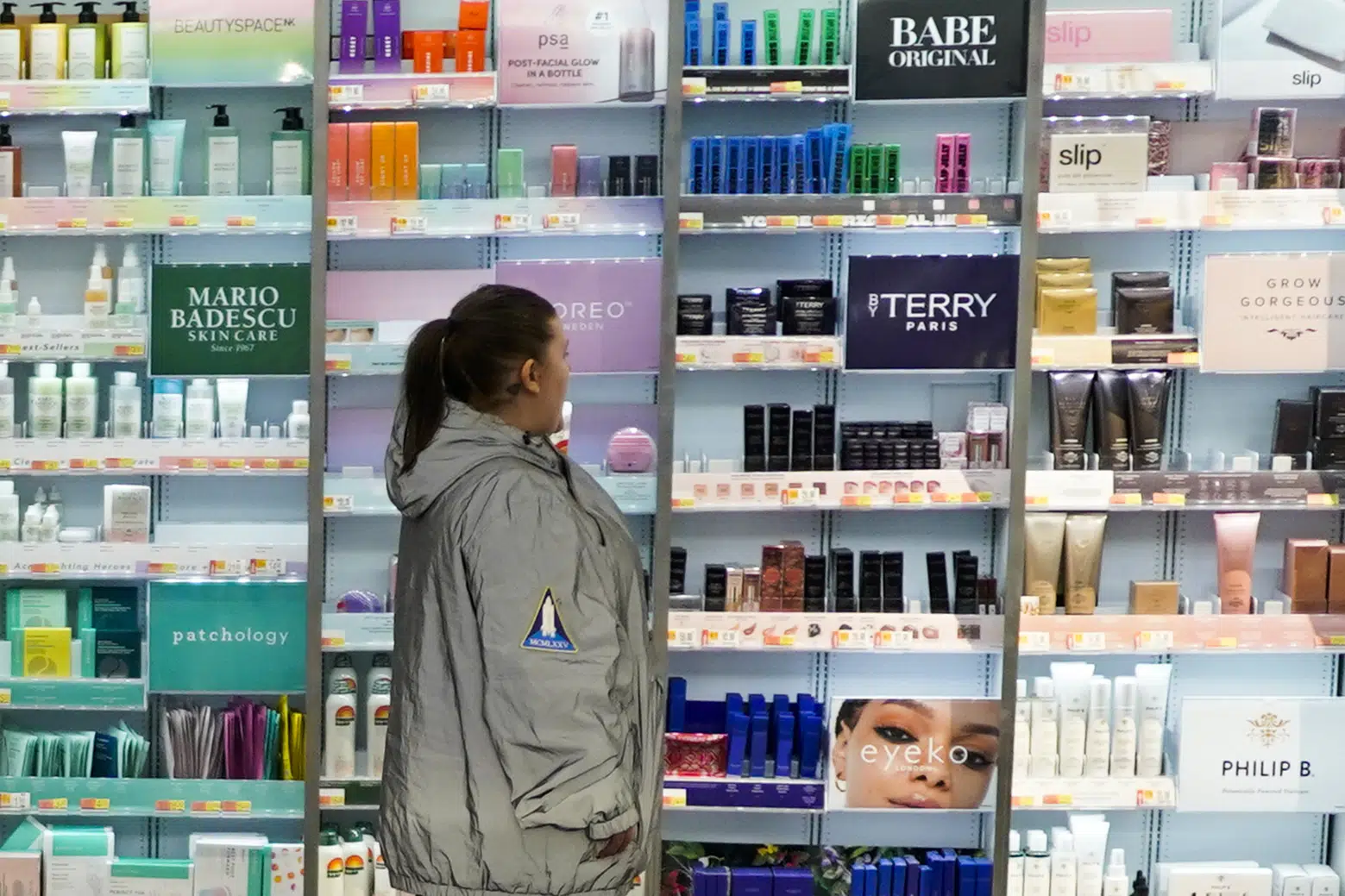 NEW YORK (AP) —
Companies from toothpaste makers to even discounters are adding more premium items like designer body lotions and services as they reach out to wealthier shoppers who still spend liberally even in the face of higher inflation and an unstable economic environment.
Think $10 toothpastes and $90 creams on the supermarket shelves.
Retailers and consumer product companies felt justified in raising prices to offset higher costs from knotty supply chains and Russia̵[ads1]7;s war in Ukraine last year. But as economic pressure eases, some are looking for new ways to pump up sales and profits by focusing on premium goods amid a general decline in sales.
"If you want to hedge against the economic challenges, you hedge your bets by chasing that upper income," said Marshal Cohen, chief industry adviser at market research firm Circana.
Many companies that typically cater to middle-income customers are releasing a slew of premium products in an attempt to woo consumers with more money to spare. But that could leave fewer options for consumers with less money to spare.
Walmart, for example, has exclusive $90 creams in the beauty aisles of select stores. Ketchup maker Heinz released a line of chef-inspired condiments called Heinz 57, including an 11.25-ounce container of black truffle-infused honey that costs about $7. Last year, Colgate-Palmolive made some waves by announcing its $10 three-ounce stain remover toothpaste, the first in the U.S. at that price, noting that premium products were essential to driving up prices.
Meanwhile, Five Below—a chain known for selling toys and other impulse items for $5 and under—is creating a new store-within-a-store prototype: Five Beyond, which sells items for $6 and up. Last year, the Philadelphia chain converted 250 of its 1,300 stores to include its higher-end section, and plans to expand the conversion to another 400 stores this year.
Five Below CEO Joel Anderson told analysts on a call in January that those who buy Five Beyond items spend more than twice as much as those who only buy Five Below items.
Some like Chipolte Mexican Grill have even made it public that they don't go after discount-loving customers. The restaurant chain has been honest over the past year about how price increases have scared off lower-income consumers. Last fall, it introduced the Garlic Guajillo Steak, a limited-time offering that was more expensive than regular steak.
In a conference call with investors in February, Chipotle Chairman and CEO Brian Niccol said the chain — which raised prices 13.5% in the most recent quarter — is seeing higher-income customers come more often.
"We made the decision not to chase people with discounts," Niccol said. "That's not what our brand is and that's not what we're going to do."
Critics such as Rakeen Mabud, chief economist at the left-wing The Groundwork Collaborative, believe such measures will only increasingly exclude the less financially fortunate.
"As products become more expensive and companies focus more on the wealthier segments of our population or our consumers, ordinary people are increasingly underserved and increasingly unable to afford the products they need," Mabud said.
When AMC Entertainment, the world's largest movie theater chain, announced in February that it was rolling out a new three-tier pricing system at all its locations by the end of the year that would require customers to pay more for better seats, actor Elijah Wood – best known for his portrayal of Frodo Baggins in the "Lord of the Rings" film trilogy – blasted the move on Twitter.
"The cinema is and always has been a sacred democratic space for all, and this new initiative by AMCTheatres would essentially penalize people for lower incomes and reward people for higher incomes," he wrote.
The gap between the haves and the have-nots has only widened during the pandemic.
Households with annual incomes of more than $156,000 make up 20.7% of the US population, according to research firm GlobalData. However, they accounted for around 38.3% of all retail spending last year, up from 37.5% in 2021. Excluding food and other necessities, those who shopped in this category accounted for 41.7% of spending last year, up from 39 .5% in 2021.
At the other end of the spectrum, lower-income households are draining the savings accumulated during the pandemic at a faster rate than anyone else. Households with incomes below $50,000 have depleted their savings by about half from a peak reached when the last stimulus check was sent in March 2021, according to data from the Bank of America Institute. Households with incomes above $250,000 have reduced their larger savings by about 15%.
Low- and middle-income customers have also been hurt by the Federal Reserve's anti-inflation campaign to raise interest rates that have made using credit cards or car loans more expensive. But the Fed's efforts may be slowing as its preferred inflation gauge slowed sharply last monthwhile consumer spending rose modestly, according to Commerce Department reports released Friday.
Luxury retailer Neiman Marcus is doubling down on special services and exclusive offers for its multimillionaire customers who shop an average of 25 times a year and spend upwards of $27,000 annually. For example, the store recently teamed up with designer fashion brand Brunello Cucinelli to hold a fashion show at a local ranch outside of Dallas for its top client.
Neiman Marcus emphasized that it is unlikely to ignore the rest of the customer spectrum, but it noted that given an unstable economic environment, it pays to invest more in its most loyal customers, especially the top 2% who drive about 40% of total sales.
American Express Chief Executive Stephen J. Squeri told analysts on an earnings call in January that the company is narrowing its focus to wealthier applicants.
"This prime customer base, while not immune to economic downturns, is certainly spending through, right now," he said.
___
Associated Press staff writers Chris Rugaber and Paul Wiseman in Washington and Dee-Ann Durbin in Detroit contributed to this report.
______
Follow Anne D'Innocenzio: http://twitter.com/ADInnocenzio