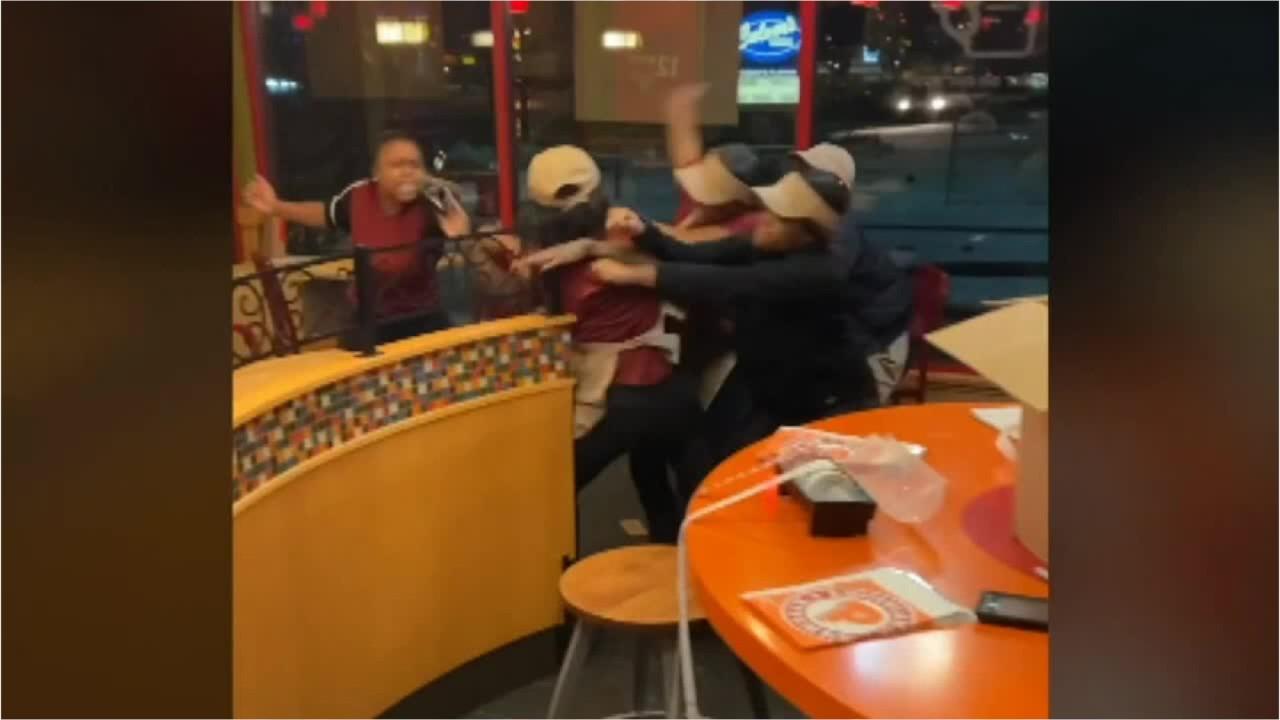 A Wisconsin Popeyes customer received an unexpected side of chaos when a wild clamor between employees erupted moments after entering a Milwaukee location in the chicken-centric chain.
"Honestly, I wasn't even going to get the chicken sandwich," customer Richard Fourté told Fox 6 Now about his intended order when he visited Popeye's November 13. Fourté said he finally left empty-handed when an "out of control" riot between workers caused havoc.
The fistfight between employees began around 9:30 pm while the restaurant was full of customers, Fourté said.
CHICK-FIL-A FOOD TRUCK WOULD LIKE OREGON HIGH SCHOOL DESPITE PROTESTS
"I heard one of them shout, & # 39; It's a fight, & # 39;" fourt. "They ran at the back of the grills, OK. Now there was a fight back there. I didn't get it on tape."
However, Fourté captured the second round of the vicious change in film moments later.
In the footage, male and female Popeyes workers were trapped and beaten, stopped and beaten each other in an insane, explosive-laden melee. One employee was pushed to the ground, while another was seen jumping over the counter to enter the fight.
Shortly afterwards, the broth broke up, and Fourté left without the meal.
In response to the scene, police determined that there were no weapons involved in the fight and no arrests were made. It is still unclear at this time exactly what triggered the ruckus, according to Fox 6.
The Popeyes franchise owner where the brawling happened, has since confirmed that seven employees involved in the fight have been fired. [1
9659011] The franchise owner of Popeyes where the brawling happened has since confirmed that seven employees involved in the fight have been fired. "/>