Business
5G News – Latest: Rollout Marked "Reckless" by Pilots Association Amid Airport Chaos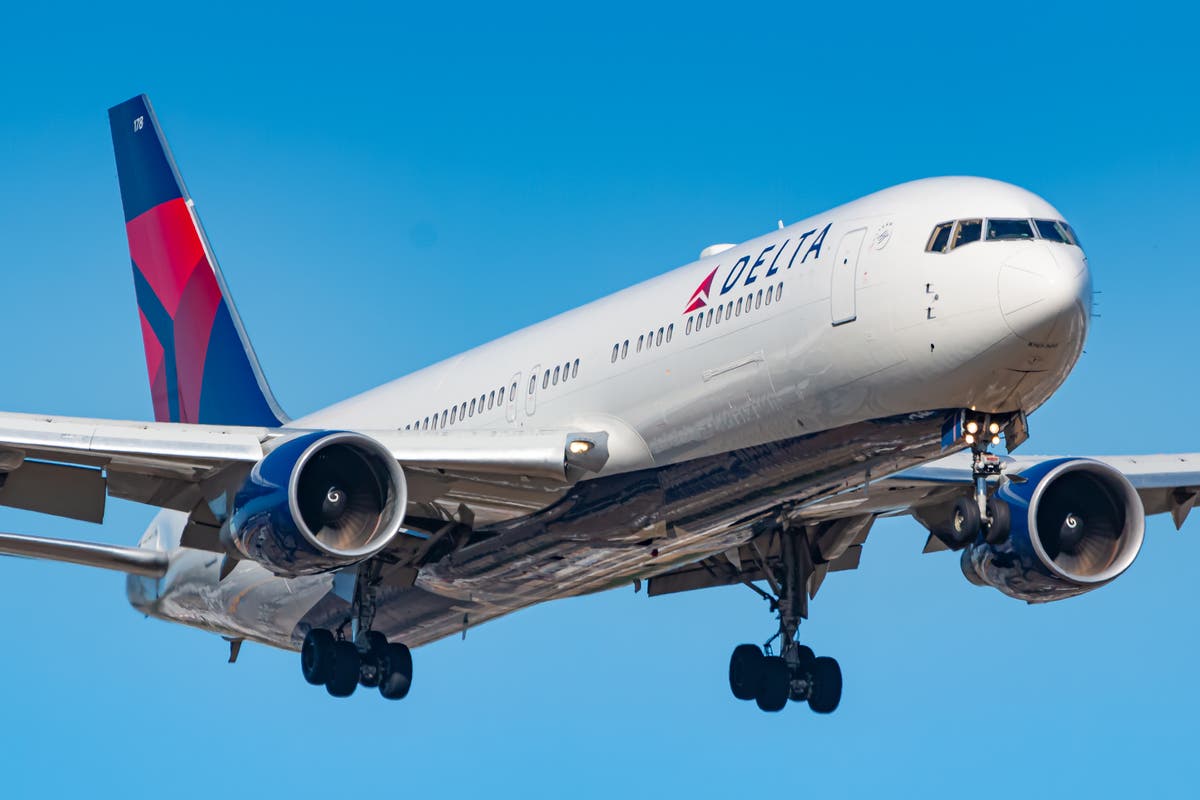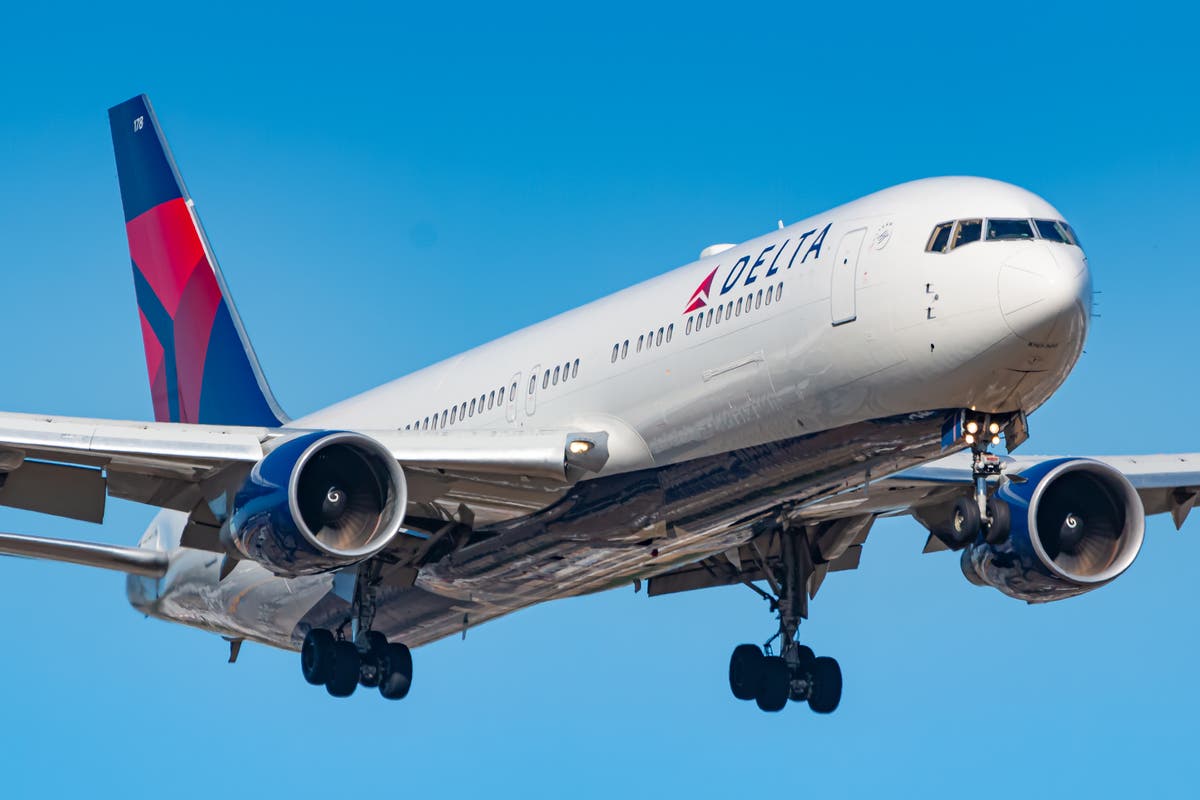 US airlines warn that rollout of 5G networks could cause major disruption
Major international airlines have begun canceling flights to the United States after the Federal Aviation Administration raised concerns about 5G wireless towers near airports.
Emirates, Air India, Japan Airlines and All Nippon Airways announced that they would suspend flights after the Airlines for America trading group pressured the Biden administration over "catastrophic disruptions" due to the planned rollout on 19 January.
Emirates suspended flights to nine airports, including Boston, Chicago O̵[ads1]7;Hare, Dallas Fort Worth, George Bush Intercontinental in Houston, Miami, Newark, Orlando, San Francisco and Seattle. It said it would continue to fly to New York's John F. Kennedy Airport, Los Angeles Airport and Washington Dulles. Sir Tim Clark, the airline's president, called the US government and wireless companies "criminal" and "irresponsible" for creating the conditions that could cause the chaos.
Air India, meanwhile, announced the suspension of services between Delhi and San Francisco, Chicago and JFK, as well as between Mumbai and Newark.
Wireless telecom giants AT&T and Verizon announced that the activation of 5G towers near some US airports would be delayed for two weeks to resolve the differences.
High-speed 5G Internet uses so-called C-band frequencies close to those used by aircraft to measure their altitude, with the Federal Aviation Administration (FAA) warning of potential interference that could affect sensitive aircraft instruments such as altimeters and significantly impede low-visibility operations.
Follow live updates below
1642617653
The FAA grants a Boeing 777 exemption to fly in the United States during the rollout of 5G
Bloomberg reports that the FAA granted exemptions for the Boeing 777 to fly during the 5G rollout on Wednesday. The company warned that the planes should not land at airports where 5G was present, as this could affect their altimeters.
The Boeing 777 altimeter uses frequencies just above the frequency used by Verizon and AT&T for their 5G wireless services. Aviation experts fear that the broadband frequencies may be too close to those used by the 777s and may cause malfunctions of the aircraft's equipment.
Bloomberg noted that the information came from sources who were forbidden to comment on the subject.
Graig Graziosi19 January 2022 18:40
1642616585
Fewer than 300 flights have been canceled due to the 5G development
Despite widespread criticism from the aviation industry against the US's planned 5G expansion on Wednesday, it appears that fewer than 300 flights have been canceled as a result. As President Joe Biden noted in a statement earlier today, 90 percent of the mobile towers that were planned to use 5G were activated today. The only towers that were not activated were those within 50 miles of an airport.
FlightAware is a company that tracks flight delays and cancellations. From 13.00, 2,398 flights have been canceled today, and 3,488 were delayed.
Based on these figures, it is difficult to say exactly how many were caused by the 5G rollout, but cancellation and delay data from other days suggest that these figures are not unusual.
Yesterday, 2,688 flights were canceled, and 6,363 were delayed.
Graig Graziosi19 January 2022 18:23
1642613173
United Airlines issued a statement just before noon on Wednesday praising the Biden administration for reaching a compromise with Verizon and AT&T that temporarily halted the rollout of 5G at mobile towers near airports.
"While we expect minor disruptions at some airports due to the remaining 5G restrictions, we are pleased that the Biden administration reached a compromise with AT&T and Verizon to avoid mass cancellations throughout the aviation industry," the statement said.
"We look forward to a higher level of coordination between regulators, telecom companies and the aviation industry to ensure that customers are not faced with disruptions in the future.
Graig Graziosi19 January 2022 17:26
1642608982
Japan Airlines will resume flights to the United States from Thursday
Japan Airlines issued a press release on Wednesday morning informing customers that they will resume flights to the United States on Thursday.
"Today, January 19, we have received confirmation from the FAA (Federal Aviation Administration) that there is no longer a problem with the operation of the Boeing 777, and we will resume service to the American mainland with the Boeing 777 from January 20," the company says in the statement.
The airline canceled flights on Wednesday in response to the wireless operators' 5G rollout.
Graig Graziosi19 January 2022 16:16
1642605897
Which major hub airports have been affected?
The Independent's David Taintor has compiled a list of hub airports that have been affected by the 5G development.
These airports include Boston Logan International, Chicago's O'Hare and Dallas Fort Worth International Airport.
For a complete list of US hub airports currently experiencing rollout delays, as well as a look at which international airlines are canceling flights, check out the history here.
Graig Graziosi19 January 2022 15:24
1642604136
Emirates boss says he did not know about US 5G rollout until the morning before, calling everyone involved "criminal" and "irresponsible"
Sir Tim Clark, president of the Dubai-based airline Emirates, blew up the US government and US wireless providers during an appearance on CNN on Wednesday.
Clark said he was not made aware of the details of the US 5G rollout until Tuesday morning. Emirates operates primarily with the Boeing 777, which is particularly vulnerable to the type of instrument failure aviation safety experts warn may be caused by 5G.
"I have to be as honest as I usually am, and say this is one of the most criminal, completely irresponsible topics, call it what you will, I've seen it in my aviation career because it involves government, manufacturers, science, etc. And You know, the idea that, for example, the US government should sell its franchise for all frequencies for a large sum of money, he told CNN's Richard Quest. , airports, metropolitan areas that should have been done at that time. "
Graig Graziosi19 January 2022 14:55
1642600815
Pilot Association: FCC and Telecom Companies "Ignore" our 5G Interference Warnings
The Air Line Pilots Association, which represents more than 61,000 pilots at 38 US and Canadian airlines, issued a statement last night on Twitter regarding the 5G implementation delay.
"Today we gave the following statement on the latter # 5G implementation delay, "they wrote below the text of the tweet.
The association went on to say that the delay in the rollout acknowledges the seriousness of aviation safety and operational risk.
However, the airline's passengers and dispatchers "deserve a commitment from the telecommunications companies not to launch the new 5G service at any of the airports identified by the FAA as susceptible to 5G interference" before a permanent solution is found, the statement concluded.
Thomas FentonJanuary 19, 2022 at 14.00
1642600122
5G rollout: United Airlines asks delayed customers to complain to authorities in angry emails
United Airlines has advised dissatisfied customers to contact the FCC amid ongoing 5G-related delays.
The company sent the message to customers whose flights had been delayed by several hours on Tuesday night as a result of the rollout of a new 5G system throughout the United States.
"New: @United ask customers to contact @FCC over delayed flights, »journalist David Shepardson shared on Twitter, with a screenshot of the United message attached.
The airline's announcement reads: "Your flight was delayed due to potential interference caused by the implementation of a new 5G signal of telecommunication systems near Denver International Airport and its possible impact on aircraft equipment.
"If you have any concerns, please contact the Federal Communications Commission here."
Thomas Fenton19 January 2022 13:48
1642598755
Delay of 5G implementation goes far beyond aviation interference – experts suggest
The delay in the rollout of 5G is just the latest in several factors that make companies cautious about implementing next-generation wireless services in their operations, say analysts and industry leaders.
But even beyond the two-week delay, there is no shortage of reasons why companies are cautious about 5G. The cost and complexity of bringing out new infrastructure is holding back somewhat, as well as the less-than-low demand, analysts say.
"There's a long time frame between making the described radio waves available at auction, conducting the auctions, and then actually distributing the infrastructure to support those radio waves," said Bill Menezes, a director at Gartner Inc. WSJ.
"In addition, apps that can generate demand and drive 5G adoption are still in the relatively early stages of development."
Thomas Fenton19 January 2022 13:25
1642595945
Explains: Why 5G is causing so much disruption in the aviation industry
The aviation industry is stepping up its efforts in a settlement with AT&T and Verizon over plans to launch a new 5G wireless service this week, warning that thousands of flights could be stopped or delayed if the rollout takes place near major airports.
CEOs of the country's largest airlines say that disruption from the wireless service on a key instrument on the plane is worse than they originally thought.
AT&T and Verizon plan to activate their new 5G wireless service on Wednesday after two previous delays from the original plan for an early rollout of December.
The new high-speed 5G service uses a segment of the radio spectrum that is close to that used by altimeters, which are devices that measure the height of aircraft above the ground.
Read a complete overview of the problem here:
EXPLAIN: 5G and flights
The aviation industry is stepping up its efforts in a settlement with AT&T and Verizon over plans to launch a new 5G wireless service this week, warning that thousands of flights could be grounded or delayed if the rollout takes place near major airports
Thomas Fenton19 January 2022 12:39