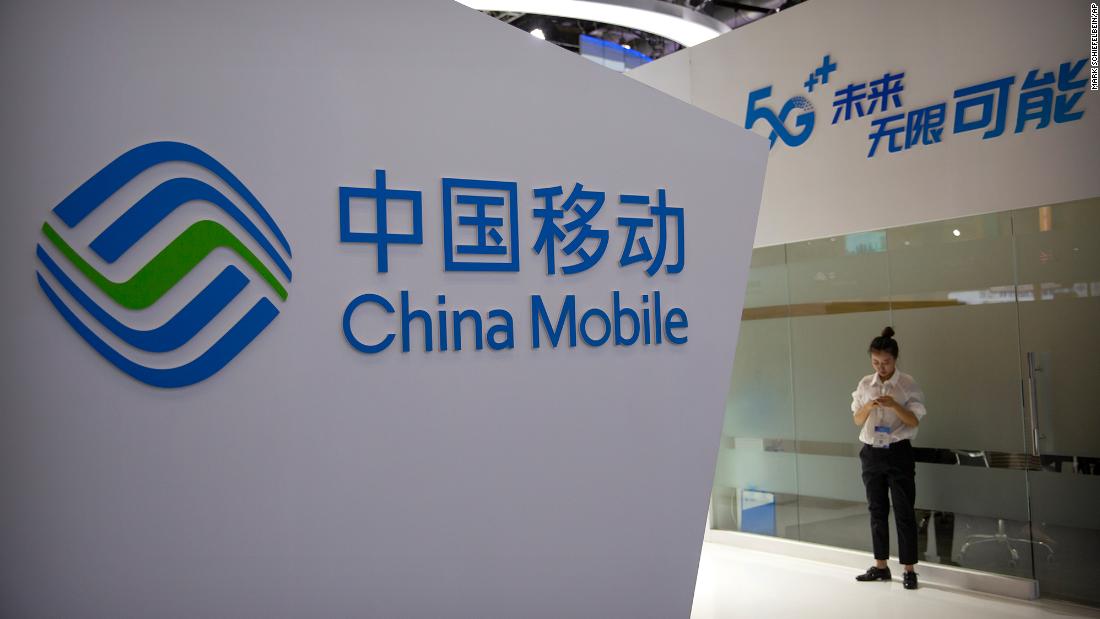 The country's three state-run telecommunications operators launched next-generation wireless technology services on Friday.
China Mobile
(

CHL

)
China Telecom
(

CHA

)
and
China Unicom
(

CHU

)
offers all 5G plans starting at 128 yuan ($ 18) for 30 GB of data per month, giving Chinese Internet users access to the ultra-fast service.
5G commercial services are now available in 50 cities, including Beijing, Shanghai, Guangzhou and Shenzhen, according to Chinese state news agency Xinhua. In Shanghai, nearly 1
2,000 5G base stations have been activated to support 5G coverage of the city's main outdoor areas.
Other countries, including the United States and South Korea, launched 5G services in select areas earlier this year. But China's commercial network is the largest, according to Bernstein Research, giving the county more influence over the technology's global development.
"The scale of its network and the price of its 5G services will have a central impact throughout the supply chain," Bernstein analyst Chris Lane said in a research note earlier this week.
China has more mobile internet users than any other country, with around 850 million people using their smartphones to surf the internet , according to Xinhua.
Analysts at Jefferies predict that China will have 110 million 5G users – about 7% of the country's population – by 2020. South Korea launched its 5G network in April, and about 3% of the country's internet users subscribe to it, according to Jefferies.
Huawei's role
Huawei, the world's largest manufacturer of telecommunications equipment and a leading smartphone brand, plays a major role in China's 5G network rollout.
The Shenzhen-based company is doing business with all three Chinese telecommunications operators. China Mobile, the country's largest mobile provider, awarded nearly half of its 5G network contracts to Huawei, according to state newspaper China Daily. The rest went to rivals like
Ericsson
(

ERIXF

)
Nokia
(

NOK

)
and
ZTE
(

ZTCOF

)
.
Huawei has been under pressure from an American campaign against its business. Washington has urged countries to ban Huawei equipment from their 5G network, claiming Beijing could use it to spy. Huawei rejects that some of the products pose a security risk.
Despite the pressure, Huawei has found customers for its 5G products. The company said in an earnings report earlier this month that it had signed 60 commercial 5G contracts with carriers around the world, beating out its opponents Ericsson and Nokia.
Smartphone sales
More Chinese smartphone manufacturers have already started selling 5G devices in China.
But Huawei is in a pole position to dominate the market, "given the dense operating conditions of 5G network distribution and control over key components," according to Nicole Peng, an analyst at Canalys research firm.
Peng said in a research note Wednesday that local rivals including Oppo, Vivo and Xiaomi will "find it very difficult to make an impact."
CNN's Yong Xiong contributed to this story.
Source link