Business
$ 35,000 in lawn equipment stolen from the Baton Rouge area Home Depot, Lowe's sites; 3 arrested | Crime / Police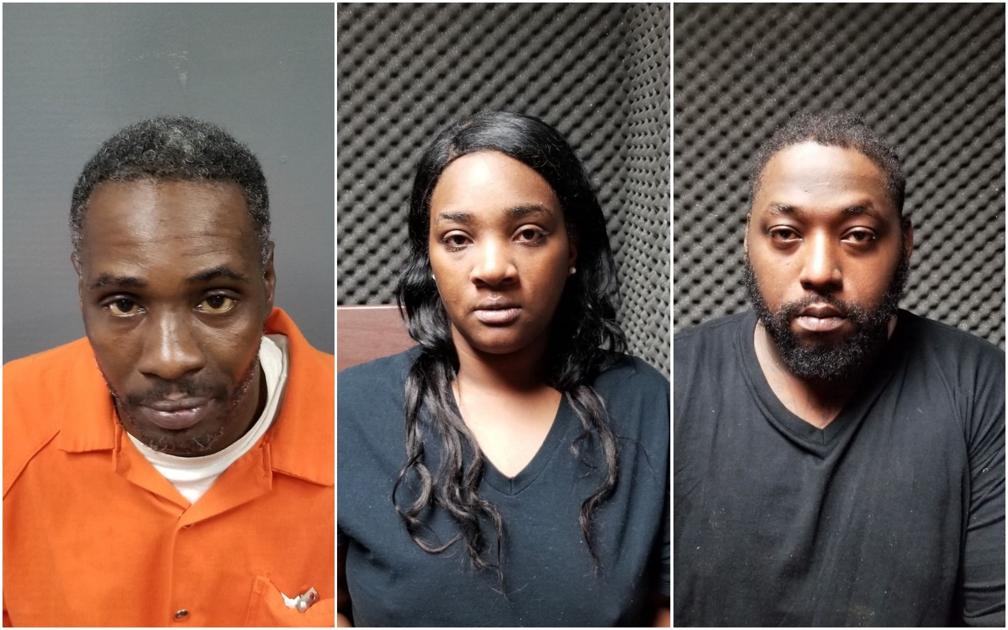 East Baton Rouge Sheriff's deputies have identified three people who allegedly stole advanced Greek equipment from Home Depot and Lowe's locations in Southern Louisiana.
Fredricka Jackson, 28, and Mark Seymore, 31, were booked into the East Baton Rouge Parish Prison Friday on several counts of theft spanning several parishes. Nathaniel Vessel, 34, was booked on May 15 for a number of counts, including theft.
EBRSO spokesman Casey Rayborn Hicks said a Home Depot employee reached detectives in early April and notified them two men and one woman had stolen "high-end lawn equipment" such as press washers, trimmers, blowers and cantilever, at various stores in East Baton Rouge Parish.
The employer told detectors that the suspects had used a U-Haul to travel from Lake Charles to Hammond while beating various sites to steal equipment.
The detectives then reached out to the area manager at Lowes and discovered that the suspects had stolen lawn equipment from local stores.
Law enforcement agencies over several parishes reported the following totals for stolen property in each store location:
---
Can't watch video below? Click here.
---
• Lake Charles Police Department ̵[ads1]1; Advised that the Home Depot's theft value in Lake Charles was $ 1,957
• Denham Springs Police Department – The Home Depot Theft Depot at Denham Springs was $ 1016 [19659002] • Ascension Parish Sheriff 39; s Office – Advised that the value of their parish was $ 1,000. what the suspects were responsible for was $ 17,491.
• Home Depot (EBR Parish) – Advised that the total value of the suspects was $ 12,832.
Hicks said the suspects are responsible for $ 35,782 worth of stolen items at this time. Other parishes and departments are currently investigating thefts.