Business
$1B Semiconductor Investment Coming to Roseville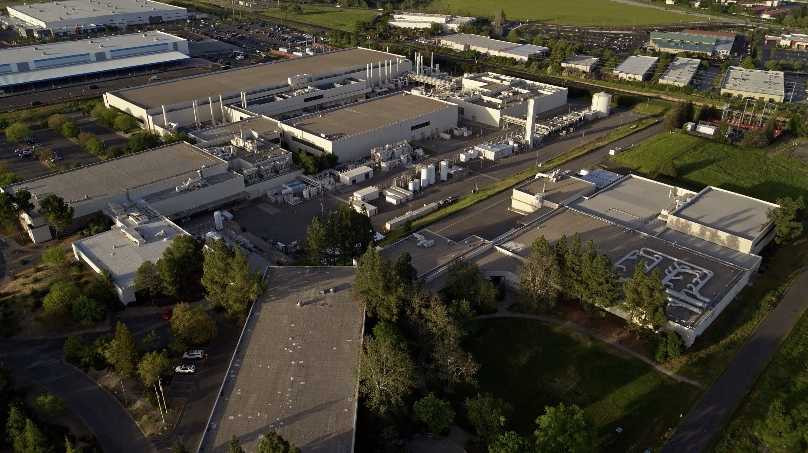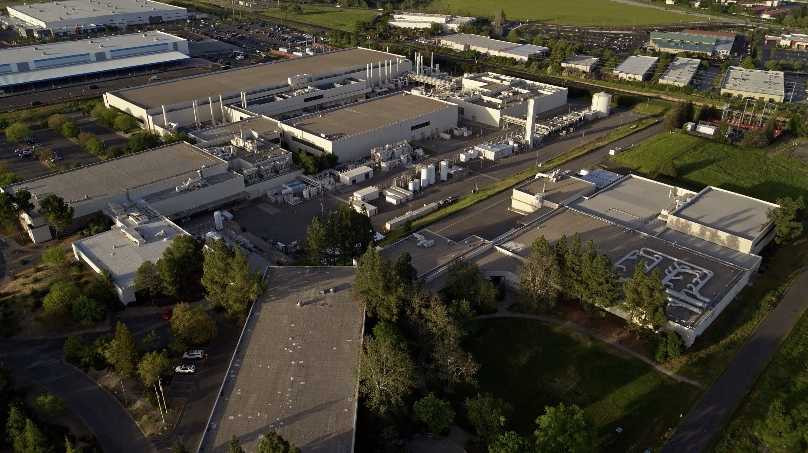 Growing demand for semiconductor chips for electric vehicles is leading to a historic investment not only for the city of Roseville and the Sacramento region, but for the entire state of California, according to the Greater Sacramento Economic Council. BOSCH announced Wednesday morning that it is acquiring TSI Semiconductors, based in Roseville. "It will have a monumental impact in that sector and in the region," said City of Roseville Vice Mayor Krista Bernasconi. As part of the announcement, the company revealed that it plans to invest more than $1.5 billion at the Roseville site and convert TSI Semiconductors manufacturing facilities to state-of-the-art processes. "With this planned investment in the United States, we are also increasing our semiconductor production globally,"[ads1]; said Dr Stefan Harting, Chairman of the Board of BOSCH. "The Roseville location has been in existence since 1984. Over nearly 40 years, the American company has built up tremendous expertise in semiconductor manufacturing." Starting in 2026, the first chips will be produced on 200-millimeter wafers based on the innovative material silicon carbide, read a press release."Roseville is a highly desirable location for innovative companies expanding their operations. We are a community of choice for investment, with an environment that nurtures business growth," said Roseville Mayor Bruce Houdesheldt. This historic investment is extremely impactful as the automotive industry works to electrify mobility. As a region, we want to focus on growing this industry to help build the supply chain while continuing to support future mobility," said Barry Broome, president and CEO of the Greater Sacramento Economic Council. The full extent of the planned investment in Roseville will be heavily dependent on federal funding opportunities available through the CHIPS and Science Act, according to the company's statement. "Bosch's planned investment provides important economic opportunities," said City of Roseville Economic Development Director Melissa Anguiano. "We look forward to welcoming Bosch to our city and be a strong community partner."
ROSEVILLE, Calif. —
Growing demand for semiconductor chips for electric vehicles is leading to a historic investment not only for the city of Roseville and the Sacramento region, but for the entire state of California, according to the Greater Sacramento Economic Council.
BOSCH announced Wednesday morning that it is acquiring TSI Semiconductors, based in Roseville.
"It will make a monumental impact in that sector and in the region," said City of Roseville Vice Mayor Krista Bernasconi.
As part of the announcement, the company revealed that it plans to invest more than $1.5 billion in the Roseville area and convert TSI Semiconductors manufacturing facilities to state-of-the-art processes.
"With this planned investment in the US, we are also increasing our semiconductor production globally," said Dr. Stefan Harting, Chairman of BOSCH. "The Roseville location has been in existence since 1984. Over nearly 40 years, the American company has built up tremendous expertise in semiconductor manufacturing."
Starting in 2026, the first chips will be produced on 200-millimeter wafers based on the innovative material silicon carbide, says a press release.
"Roseville is a highly desirable location for innovative companies to expand their operations. We are a community of choice for investment, with an environment that nurtures business growth," said City of Roseville Mayor Bruce Houdesheldt.
"This historic investment is extremely impactful as the automotive industry works to electrify mobility. As a region, we want to focus on growing this industry to help build the supply chain as we continue to support future mobility," said Barry Broome, President and CEO . of the Greater Sacramento Economic Council.
The full extent of the planned investment in Roseville will be highly dependent on federal funding opportunities available through the CHIPS and Science Act, according to the company's statement.
"Bosch's planned investment provides important economic opportunities," said City of Roseville Economic Development Director Melissa Anguiano. "We look forward to welcoming Bosch to our city and being a strong community partner."